In support of the Iranian people, Drusilla Foer and Pegah Moshir Pour at Sanremo 2023 they propose a very touching and moving speech. The young Iranian activist recalled, on the Ariston stage, what her people have been experiencing for months. Next to her, to support her in the finale, to remember all the trampled rights in Iran, Drusilla Foer.
Amadeus welcomed on the stage of the Festival Pegah Moshir Pour, an activist of Iranian origins, who has been living in Basilicata for many years. For some time the young 22-year-old girl, born in Tehran but Lucana by adoption, has been fighting to tell what is happening in Iran.
Consultant of a multinational company, Pegah Moshir Pour it tells of the protests, the battles for freedom, the trampled rights, the will of men and women to change things, even putting their lives at risk. Because this is what happens in Iran when you try to protest harsh, unjust, terrible laws. As the story of Mahsa Jina Amini sadly reminds us.
My name is Pegah, Italian of Iranian origin, born among the stories of the "Book of Kings" raised among the verses of "The Divine Comedy". In Iran I could not have spoken from a stage because I would have been arrested or maybe even killed. This is why I decided that fear no longer frightens us and to give a voice to a generation that grew up in repression.
These are the words of the young activist, who then adds:
I wonder is there a forced paradise? With us yes. What can you call a place where a regime even kills children? I want to remind the world that music is a human right and to better explain what my peers are experiencing I would like to use the melody and lyrics of a song that has become the anthem of the revolution, Baraye by Shervin Hajipour.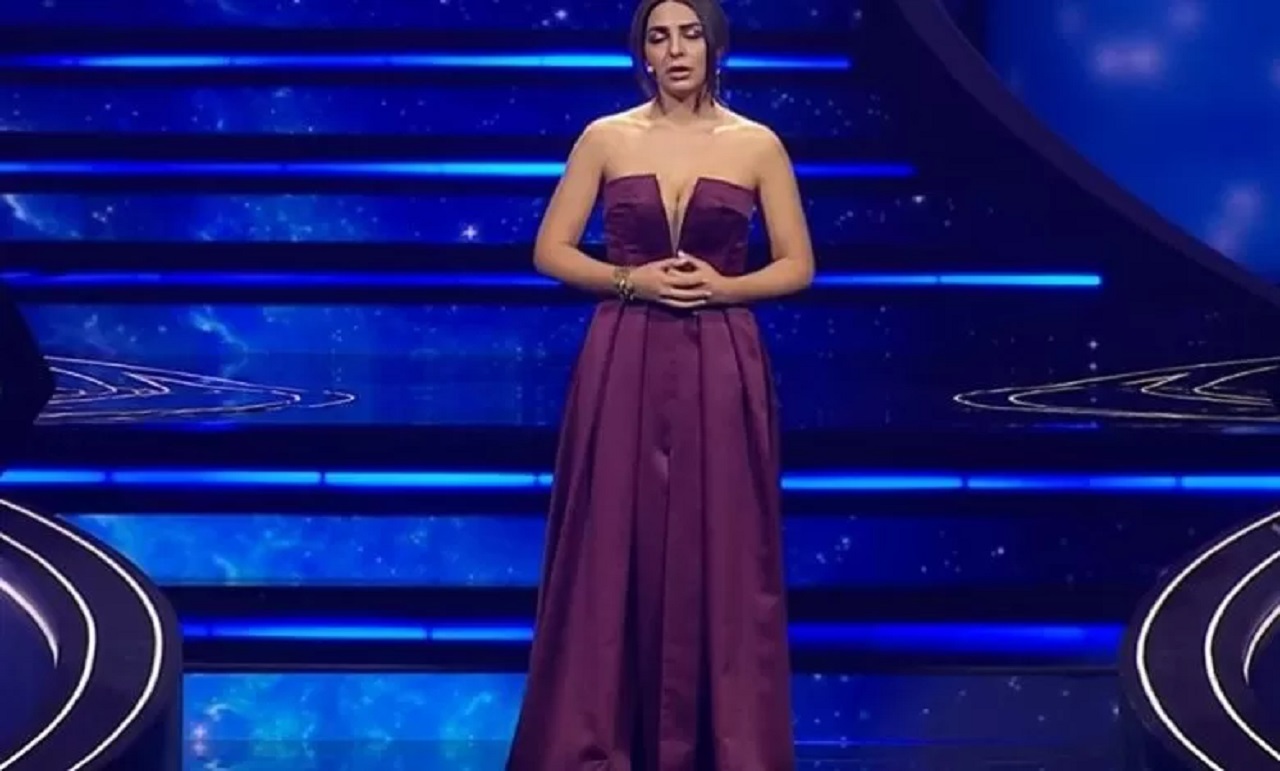 Drusilla Foer and Pegah Moshir Pour at Sanremo 2023: rights denied every day in Iran
Drusilla and Pegah conclude the speech together, recalling all the absurd prohibitions of a country that does not allow one to express oneself, to love, to live.
To dance in the alleys. For terror when kissing. For my sister, your sister, our sisters. To change rusty minds. For the shame of poverty. For the regret of living an ordinary life. For kids who dive into dumpsters and their wishes. For this dictatorial economy. For polluted air. For Valiasr and his worn trees. For Pirooz and the possibility of his extinction. For the innocent illegal dogs. For the unstoppable tears. For the scene to repeat this moment. For smiling faces. For students and their future. For this forced paradise. For the elite students imprisoned. For Afghan boys. P

for all these "for" that are not repeatable. For all these meaningless slogans. For the collapse of fake buildings. For the feeling of peace. For the sun after these long nights. For the pills for anxiety and insomnia. For men, the fatherland, prosperity. For the girl who wished she was a boy. For women, life, freedom. For freedom. For freedom. For freedom…
#year #entertained #Drusilla #returns #Ariston #stage #time #reason #touching #speech #woman