He Team 5 it met and exceeded all the expectations raised on its first night of concert for its 50 years of foundation. He Stadium of the National University of San Marcos welcomed all the fans who had been waiting very early for the great show about which there was also suspense about the guests that the musical orchestra would bring to accompany them in their show. In the following note, we tell you who were the five national and international artists who made the attendees vibrate.
YOU CAN SEE: Group 5 SECOND DATE in San Marcos LIVE: what time the concert starts, setlist and access routes
ezio olive
ezio olive He was the first guest from Group 5 to appear on stage and caused the astonishment of the attendees, who shouted as a result of the merriment when they heard the initial melodies of the song "Goodbye Love", This was chosen by the husband of Karen Schwarz for the night of March 31.
Ezio Oliva was the first artist to take the stage to sing with Grupo 5. Photo: Erwin Valenzuela/URPI-LR
Mauricio Mesones
Flavor and fun could not be missing from this presentation, it was then that Mauricio Mesones He took the stage with the song "My grandfather has already died", to later interpret "I put my pi/el pícaro", which made more than one fan dance.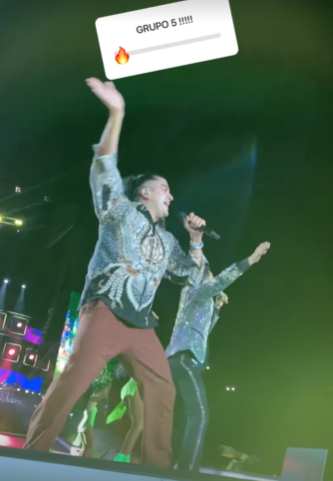 Mauricio Mesones delighted with "My grandfather has already died" on the night of the Grupo 5 concert. Photo: Mauricio Mesones/Instagram
Eva Ayllon
Elegance was provided by the teacher Eva Ayllonwho was also one of the guest stars on the night of the Grupo 5 concert. The song chosen by the former coach of "La voz Perú" was "La Valentina".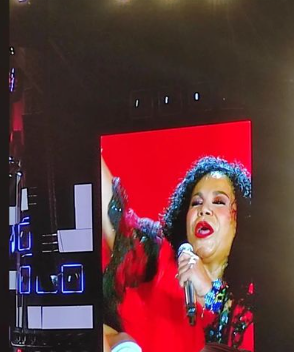 Eva Ayllón sang "La Valentina" on the night of the anniversary of Grupo 5. Photo: Yelika/Instagram
eddy herrera
The international surprises were unveiled and eddy herrera it was one of them. The singer born in the Dominican Republic delighted all his followers with the popular and well-remembered merengues "Cómo hago" and "Ajena".
Raul Romero
To close the show with a flourish, Raul Romero He was the last guest at the show on March 31, the popular 'Cara de Haba' was in charge of adding mischief to the concert by singing his famous song "Cupcake".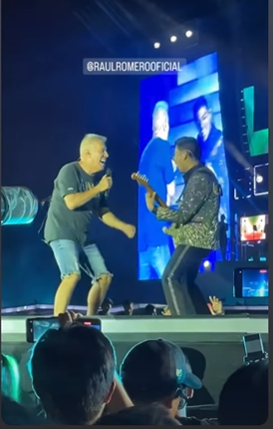 Raúl Romero was the last guest of the show. Photo: Vivian.Liliana/Instagram
Without a doubt, the first presentation of the northern group was a success: however, there are still two more to go in which the expectation grows to know who will be the other guests who will make the entire audience dance.
#Group #surprise #guests #public #vibrate #San #Marcos #Stadium