NEXT is the name of the new Jimny Suzuki pickup signed Z.Mode arriving in 2022. The presentation was released on the last palindrome day of the decade: the 22.2.22. Twenty-two as i 22 specimens in limited series book them for 2022.
On the memory of Samurai SJ Convertible And Jimny Cabrio live the emotions of thousands of fans ofoffroad, like so many other examples in automotive history, it represents a desire that is no longer achievable. Until today.
Riding this emotion, in fact, the Emilian company has decided to give an answer to the dreams of enthusiasts, developing a unique and exclusive means!
Suzuki Jimny pick-up Z.Mode NEXT, characteristics
Suzuki Jimny N1 becomes pick-up thanks to Z.Mode. The most agile off-road of the modern era, transformed with standards derived directly from competitions and designed to carry the most important loads with agility and Look & Feel Without precedents.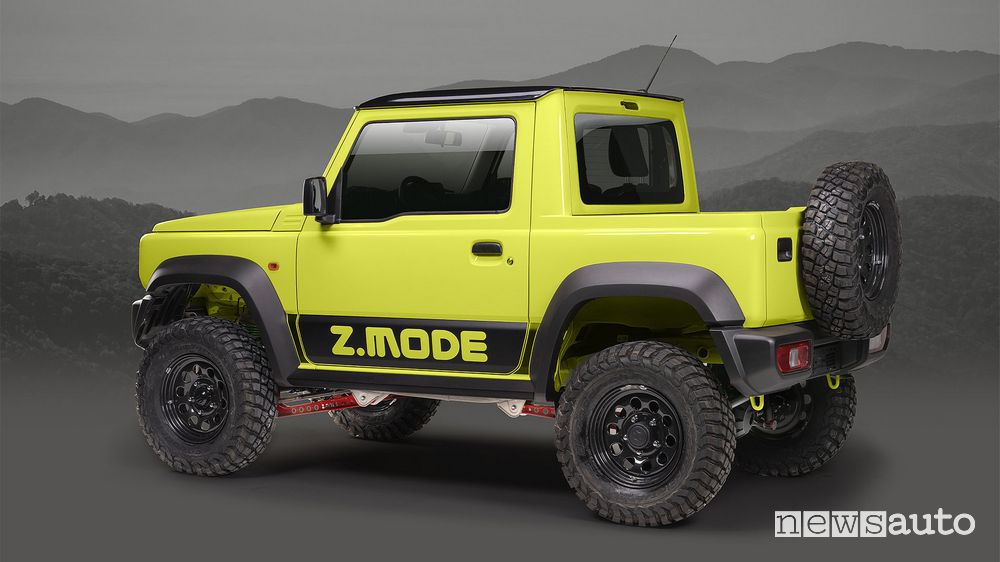 Continuous research, tireless refinement activities and the selection of ultra-light and ultra-resistant materials have made it possible to transform the Suzuki Jimny into an even more agile and stylish.
Suzuki Jimny pickup, Z.Mode trim features
Starting from an original Suzuki Jimny truck, Z-Mode realizes the 22 pick-ups in limited series. Now consolidated with hundreds of creations, as well as adopted in the much appreciated Limited Edition GAN, Jimny Z.Mode NEXT will therefore be produced in a limited edition with components mechanical and structural Level 2. It is a professional transformation with competitive use standards approved for road use which make the vehicle extreme in off-road use and comfortable in road use.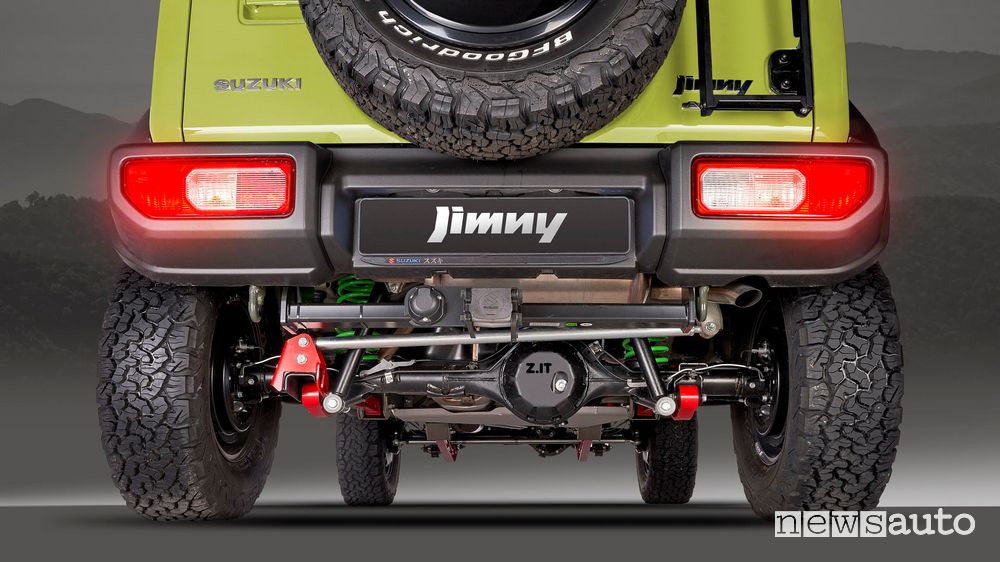 The improved aesthetics of that transformation make Level 2 the transformation kit more performing for off-road use, as well as more appreciated for professionals.
Suzuki Jimny homologated pick-up truck N1
Jimny Z.Mode NEXT is homologated as N1 two-seater truck. In its realization Z.Mode, Olmedo off-road division, has chosen the name NEXT because it derives from a concept related to arrangements designed and signed by the same company.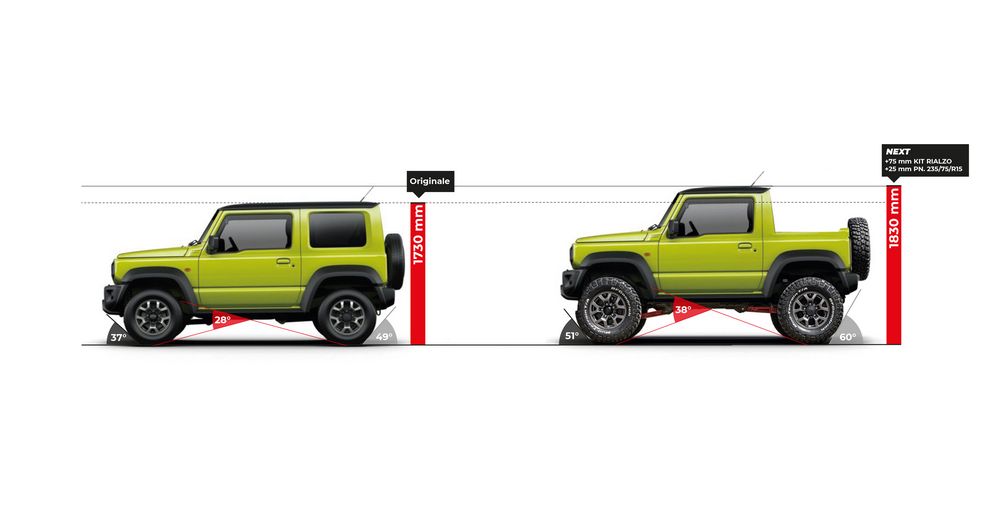 Z.Mode therefore after the engineering study of the fittings Level 1 And Level 2designs and launches a "next" level on the market by adding a extreme cut to the bodywork of the original Jimny Suzuki and more.
When is the new Jimny Z.Mode NEXT coming?
The ClickDay that will allow the vehicle to be ordered has not yet been announced. Currently the only way to access the ranking reservation of the Jimny Z.Mode NEXT is through the new Jimny Z.Mode dedicated site to the NEXT Section.
Suzuki Jimny Z.Mode configurator
One of the many innovations of the last year at Z.Mode is the development and publication of a 3D configurator for Jimny Z.Mode. Designed ad hoc to set up the Suzuki Jimny.
The version to configure the new Jimny Z.Mode NEXT will also be available soon, in the meantime anyone can experience the thrill of setting their own Jimny in total autonomy with a click of the link Configure a Jimny Z.Mode.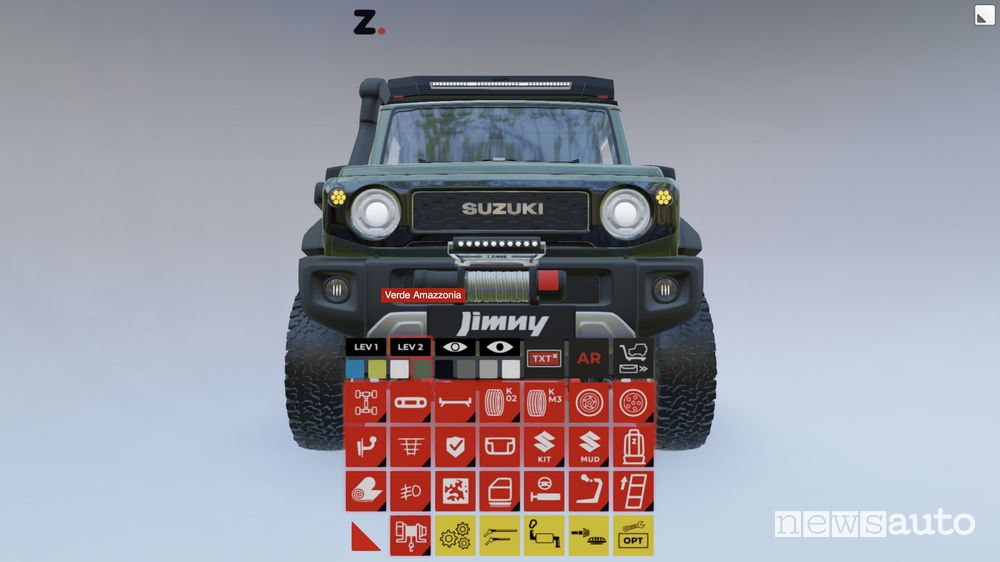 The configurator is simple and usable. Thanks to this tool you can choose whether to set up your own Jimny or whether buy a newly registered one directly from Z.Mode.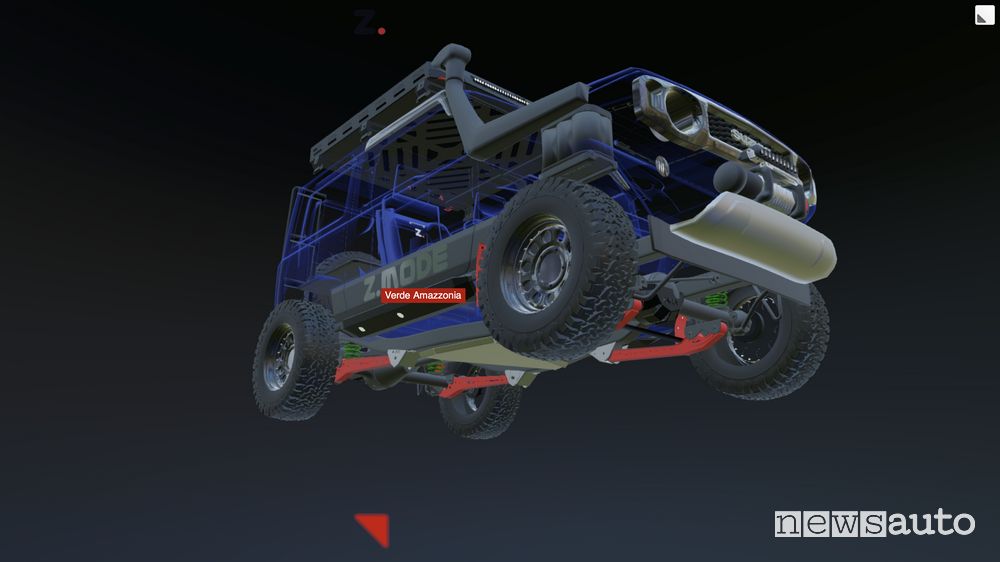 Many functions available including: color change, trim selection Level 1 or Level 2the choice of multiple options, the real-time view of the underbody structure thanks to the XRAY visionFurthermore, thanks to a brand new update it is even possible to set up the vehicle in augmented reality via smartphone.
Photo Suzuki Jimny pick-up Z.Mode
They might interest you (indeed I recommend them)
👉 Suzuki Jimny Pro truck N1
👉 N1 pick-up truck: who can drive it and when?
👉 Suzuki Jimny AllGrip four-wheel drive
👉 Suzuki Jimny, the story of the 4 × 4 off-road vehicle
👉 Suzuki Jimny GAN Limited Edition Z.Mode
If you are fond of off road, all-wheel drive and off-road adventures do not miss the ELABORARE4x4 magazine on newsstands. You can order it from the comfort of your home, it will arrive in a few days.
#FUORISTRADA DOC !!!
PROCESS 4 × 4 Book it #SUBITO we bring it directly to your home!
SUBSCRIBE elaborate.com/4parmi4-abbonamento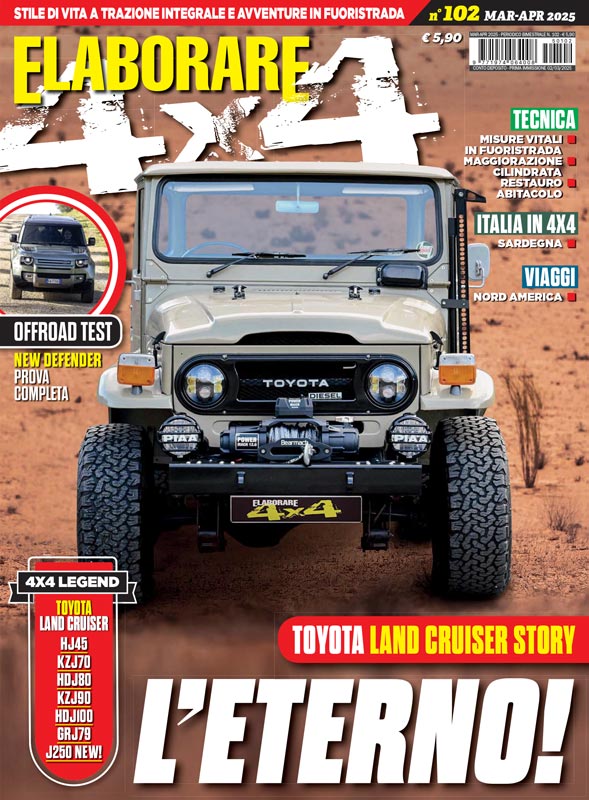 👉 What do you think? Take a leap on the FORUM
COMMENT WITH FACEBOOK

#Suzuki #Jimny #pickup #features #limited #edition #ZMode