Isn't this little guy adorable?
The poor lost kitten among the rocks was in trouble. He could no longer find the way out to save himself. Alone he would never have made it. Fortunately, a man to save him, after seeing that he was in trouble. Not satisfied with this, his guardian angel also made sure to find him a forever home.
The kitten was hidden between two large stones off the Australian coast. It was the month of March, when a man saw this creature with red fur who could not get out of that refuge near a stream from which perhaps he could no longer get out.
With the help of a rescuer of the NGO 'Best Friends Felines', from Brisbane (Queensland), the man pulled him out, taking him to a shelter where the baby was refreshed, cared for and pampered. He needed it.
The cat was full of fleas and weighed only 225 grams, when its weight must have been at least three times that. He was around 6 weeks old and very skinny. The volunteers looked for other kittens in the area or maybe the mother, but nothing to do, she was alone in the world.
This puppy was alone, scared and hungry.
They called him Mufasa, after the Disney character. In a week he recovered. He was a fighter.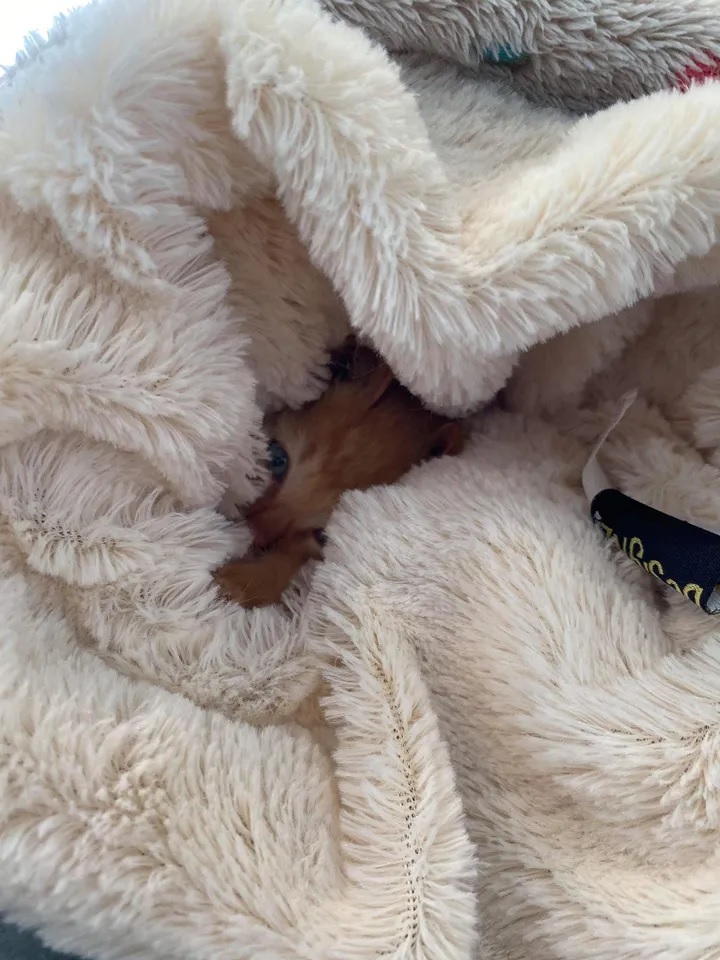 Kitten lost in the rocks, his new life
It should have been about three times (her size), but the great news is that she is gaining weight and now has 320 grams. It's half the weight it should have, so we're thrilled that it's gaining so much and regaining strength and energy.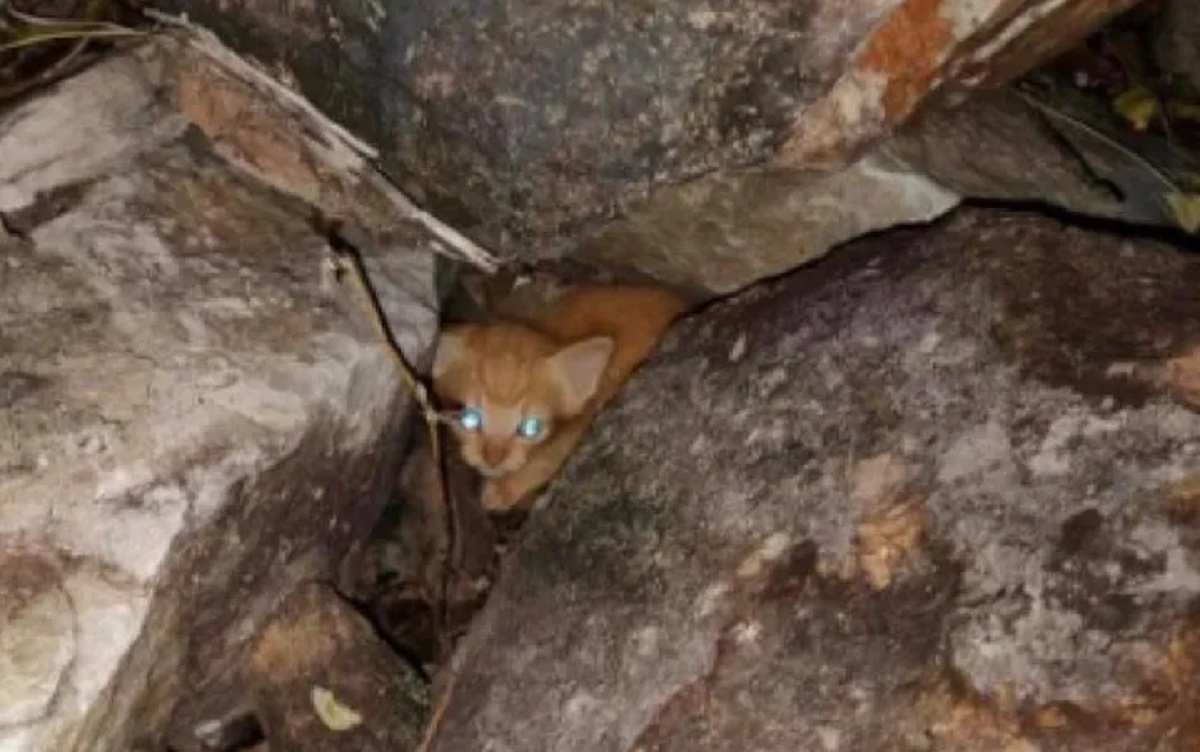 Mufasa was afraid of people, but now he has got used to their presence. Thanks to the intervention of man, now Mufasa also has a forever home where he can grow up with love. And it is all thanks to those who have not turned away.
#Kitten #lost #rocks #saved #man #Curler