At least a hundred people have died and more than 150 have been injured in a fire at a wedding in Iraq. The fatal event occurred in an establishment located in Al Hamdaniya, in the Iraqi region of Nineveh. Preliminary information indicates that fireworks were launched. The civil defense services have detected the presence of prefabricated panels "highly flammable and contrary to safety regulations" in the party room where the catastrophe occurred.
According to the Iraqi news agency INA, "there is no definitive statistic for the number of dead or injured." The survivors have been transferred to several hospitals in both Nineveh and Kurdistan, according to the governor of the Nineveh region, Najm al Jubouri, said Health Ministry spokesman Saif al Badr.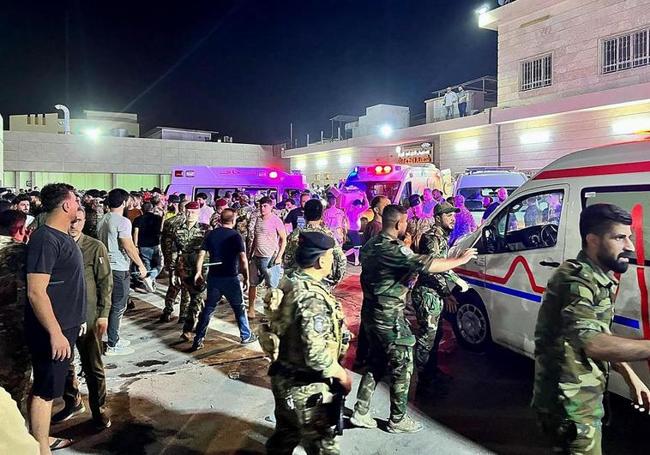 Avalanche

The devastating fire took place in a town located in northern Iraq, 51 km southeast of the metropolis Mosul. The representative of the local authorities explained that "most of the injured suffer burns and suffocation" and there were also avalanches of people trying to flee the fire. The flames caused "certain parts of the roof to fall, due to the use of highly flammable and inexpensive construction materials," said the same source. The danger was aggravated "by the toxic gas emissions linked to the combustion of these panels," they added.
One of the survivors, Rania Waad, 17, said that the newlyweds "were dancing a slow dance, the fireworks began to rise to the ceiling, the entire room caught fire," explained the teenager, who had to be transferred. to the hospital for a burn on his hand.
#dead #injured #fire #wedding #Iraq