Thursday, March 23, 2023, 6:52 p.m.

The fire of a bus in the middle of Gran Vía de Murcia generated a great social alarm this Thursday afternoon among residents and passers-by of one of the main arteries of the capital. According to sources from the Emergency Coordination Center, the passengers of the vehicle, which was a model powered by compressed natural gas (CNG), were able to leave it by their own means before the flames spread. No personal injuries occurred, except for one person who had to be treated for smoke inhalation.
The incident happened between Almudena and Acisclo Díaz streets and caused many passers-by, who became extremely curious, to end up being alerted to the danger. The Bershka store even decided to lower the entrance blind to prevent smoke from entering the establishment.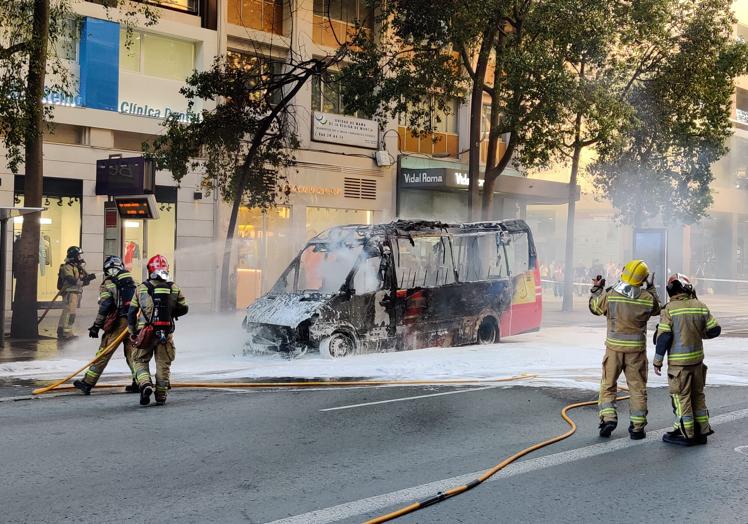 Firefighters from the Murcia City Council and national and local police officers moved to the place, cordoning off the area to define a security perimeter. An ambulance from 061 also went preventively.
The emergency services quickly put out the fire on the urban bus, which caused very high flames, reaching the height of the building opposite, and close to a stop. Finally, the vehicle was completely burned.
#bus #burns #middle #Gran #Vía #Murcia