Audi TT (1998)
Price then: €37,000 | Price now: €2,000 to €9,000
This 'Golf in cocktail dress' put Audi firmly on the design map. It appeared in 1998 and immediately became the must-have for the new millennium: an ultimate cool, perfectly designed coupe with a fresh and modern interior that was bursting with precision and tasteful aluminum accents.
Only: whether Audi threw a turbo, a large 3.2-liter V6, DSG transmission or quattro drive at it, the TT was never really fun to drive. It was a car to be seen in, a car to stroll through the city. So that's what everyone did. And what's cool about following the herd?
Alfa Romeo GTV/Spider (2002)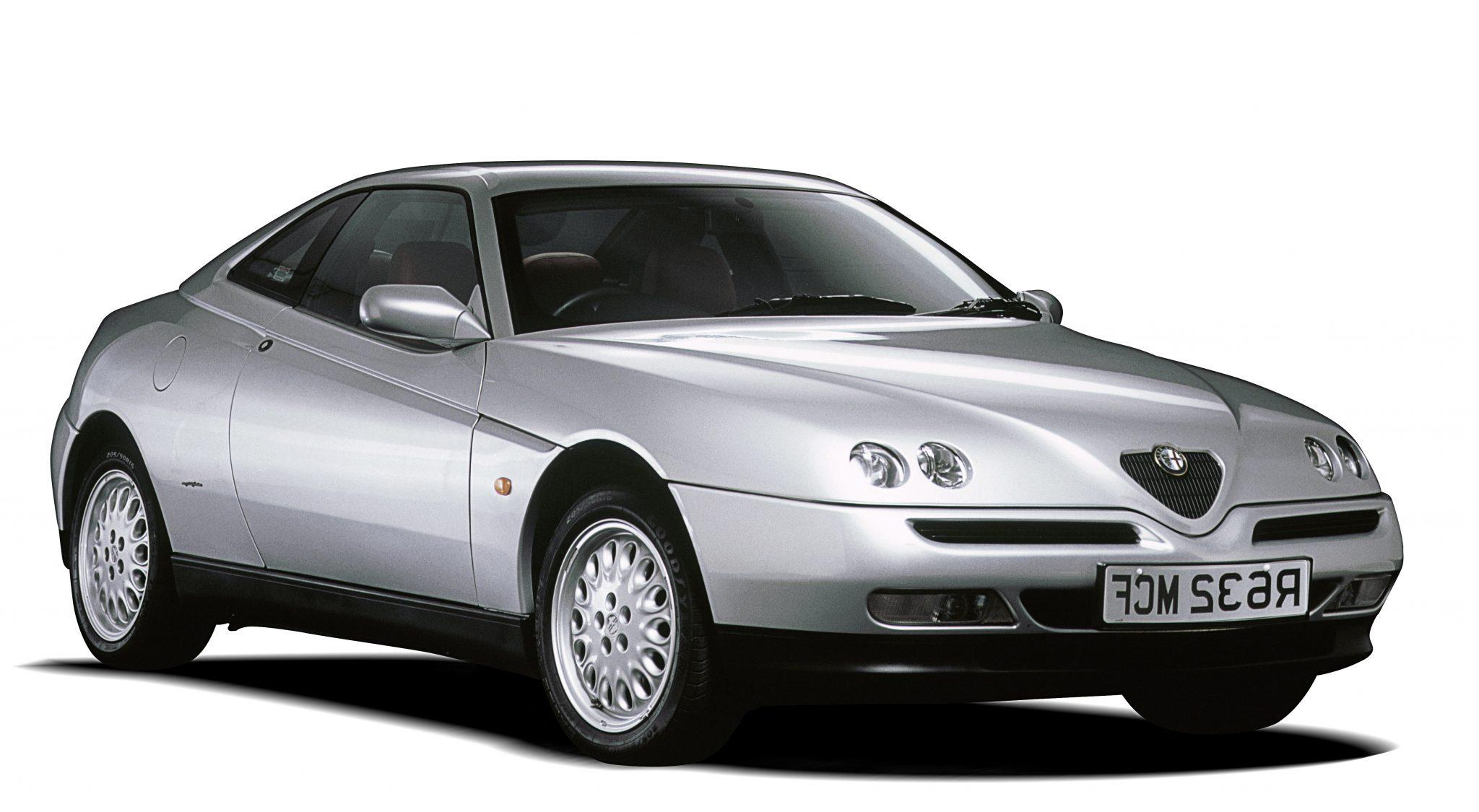 Price then: €40,000 | Price now: €1,500 to €10,000
Why?
01. One of the prettiest faces on a street car ever
02. The back isn't ugly at all
03. Easy to find, for a nineties Italian youngtimer
Why not?
01. You want the transverse V6, but to get to the rear cylinder bank you have to get the engine out
02. Even at this time, the Italian soldering of electronics was not the best
03. The dust and mechanics of the Spider roof will be tired and in need of attention
Funny how time can do a car good, don't you think? When Alfa revived the twins GTV and Spider in 1993, purists loathed the move to front-wheel drive and some found it difficult to stomach the wedge-shaped styling. Now we see the GTV as one of the cheapest ways to cross 'owning a beautiful Alfa' off your bucket list.
You can find a nice 3.0-litre, 220 hp V6 for a few thousand euros, or you can search for one of the rare 3.2-litre versions (240 hp) with the facelifted beak. Anyway: he is in any case tastier than a dressy Golf IV. You could even buy both the GTV coupe and the Spider (for the weekend) for the same money as a not-too-old 3 Series.
Fiat 500 (1972)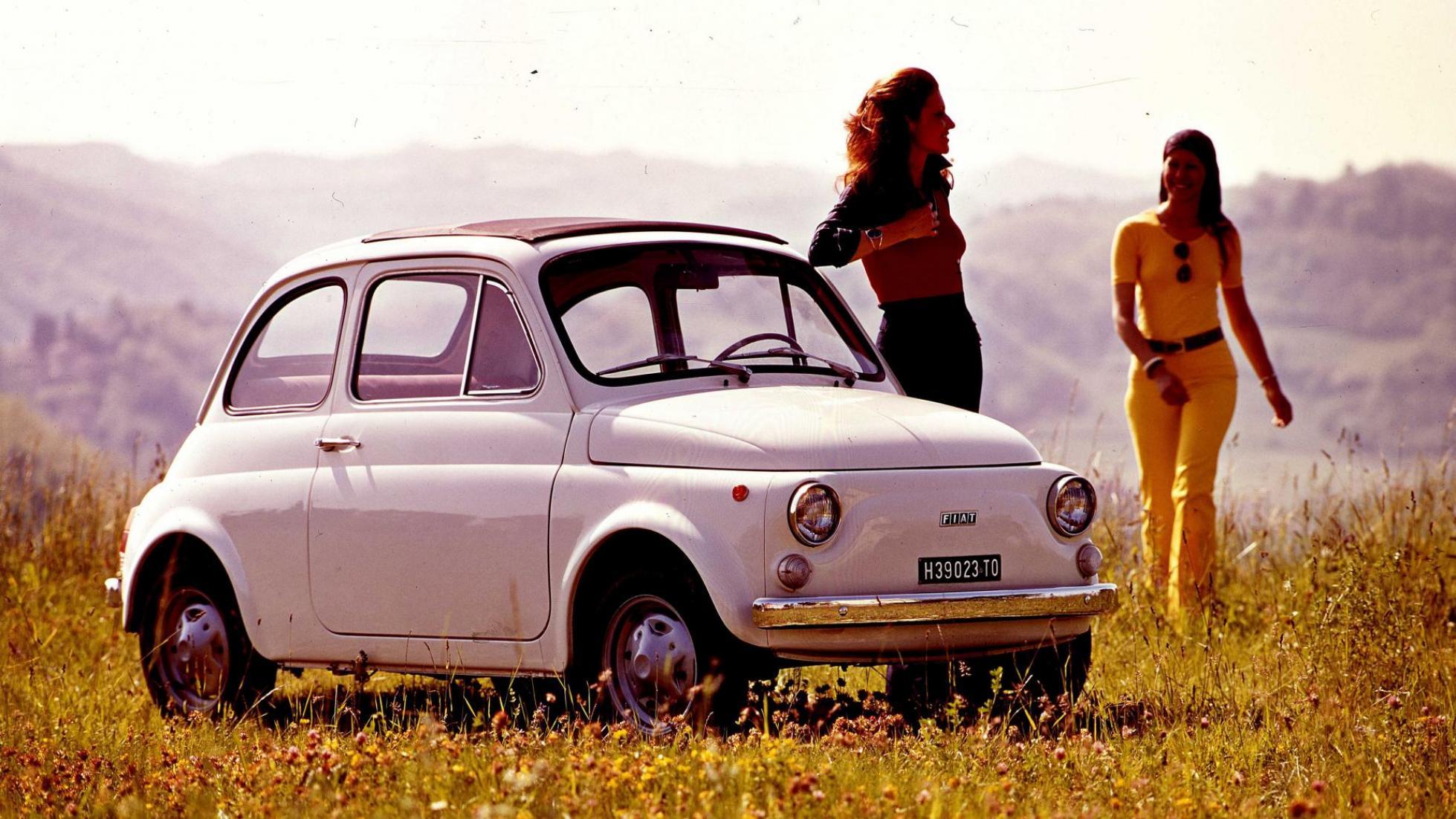 Price then: €1,800 | Price now: €4,000 to €15,000
Why?
01. Room for a little one? You should be able to put this thing in (a corner of) every garage
02. It's a miracle in the car world, a giant among the small cars
03. There isn't much that can be broken, is there?
Why not?
01. Body panels are made of wafer-thin metal and dissolve like effervescent tablets
02. Transmissions without synchro, so they require shifting technique and empathy
03. Not fast, and the drum brakes don't stop them fast either
This is how it works with the 500: either you buy a fixer-upper that you have to work with yourself (extensively), or you buy someone else's work for the top prize. Rust is the biggest pitfall – every corner is prone to it and once it starts, such an old Fiat is quickly devoured by it.
An expert tip is to look out for a 595 engine conversion – it has a synchronized gearbox, which makes shifting easier. Interest in the original has exploded since Fiat brought back the 500, and you can still find them in abundance in Europe. Maybe even forgotten in a shed, but probably not for 150 euros.
Citroen CX 25 GTi Turbo (1985)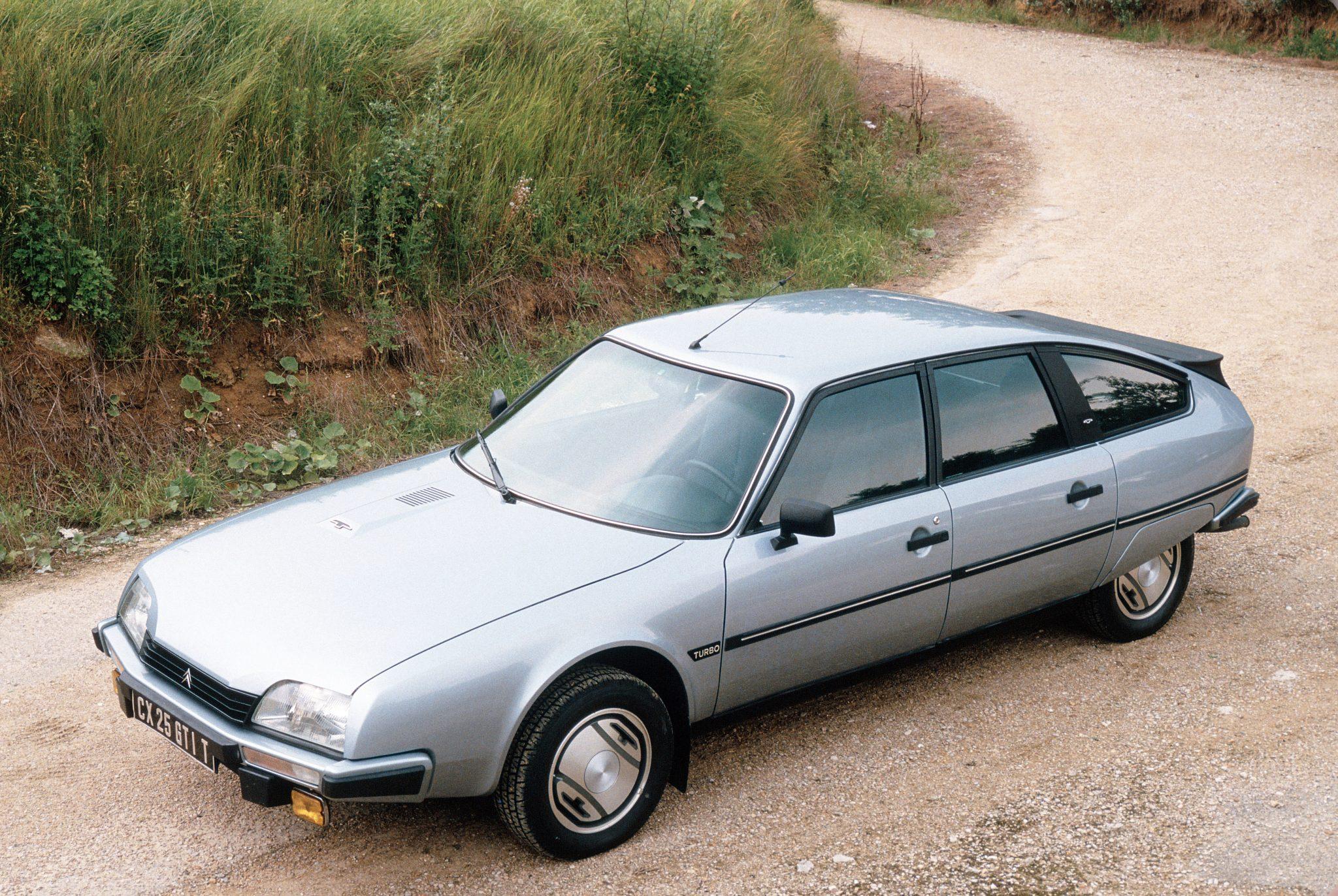 Price then: € 28,000 † Price now: €4,000 to €12,000
Why?
01. In 1975, the CX beat some cart called "VW Golf" in the race for the Car of the Year title. So it was so good
02. It's one of the last great Citroens that were really bizarre
03. Extremely comfortable, and the engines seem to be extremely reliable
Why not?
01. Hydropneumatic suspension must have the right fluid, or the repair costs will exceed the value of the car
02. Interior parts are fragile and spare parts for worn-out cabins are now very rare
03. Look out for metric-sized wheels that wear special tires
Citroën saw the CX as the ideal successor to the DS: cheaper and more practical than the SM coupé, but with comfort like a flying carpet and interior design by Salvador Dalí. But two years after its introduction, the company was bought by Peugeot. oops.
The GTi Turbo came in 1985, with a more normal dashboard and a decent 170 hp, good for 0 to 100 in about 9 seconds. He also came up with the most rambunctious ad campaign ever: have a look here and watch as the Jamaican singer, actress and walking delirium uniquely touted one of the most idiosyncratic sports sedans ever.
Maserati Quattroporte 4.2 V8 (2004)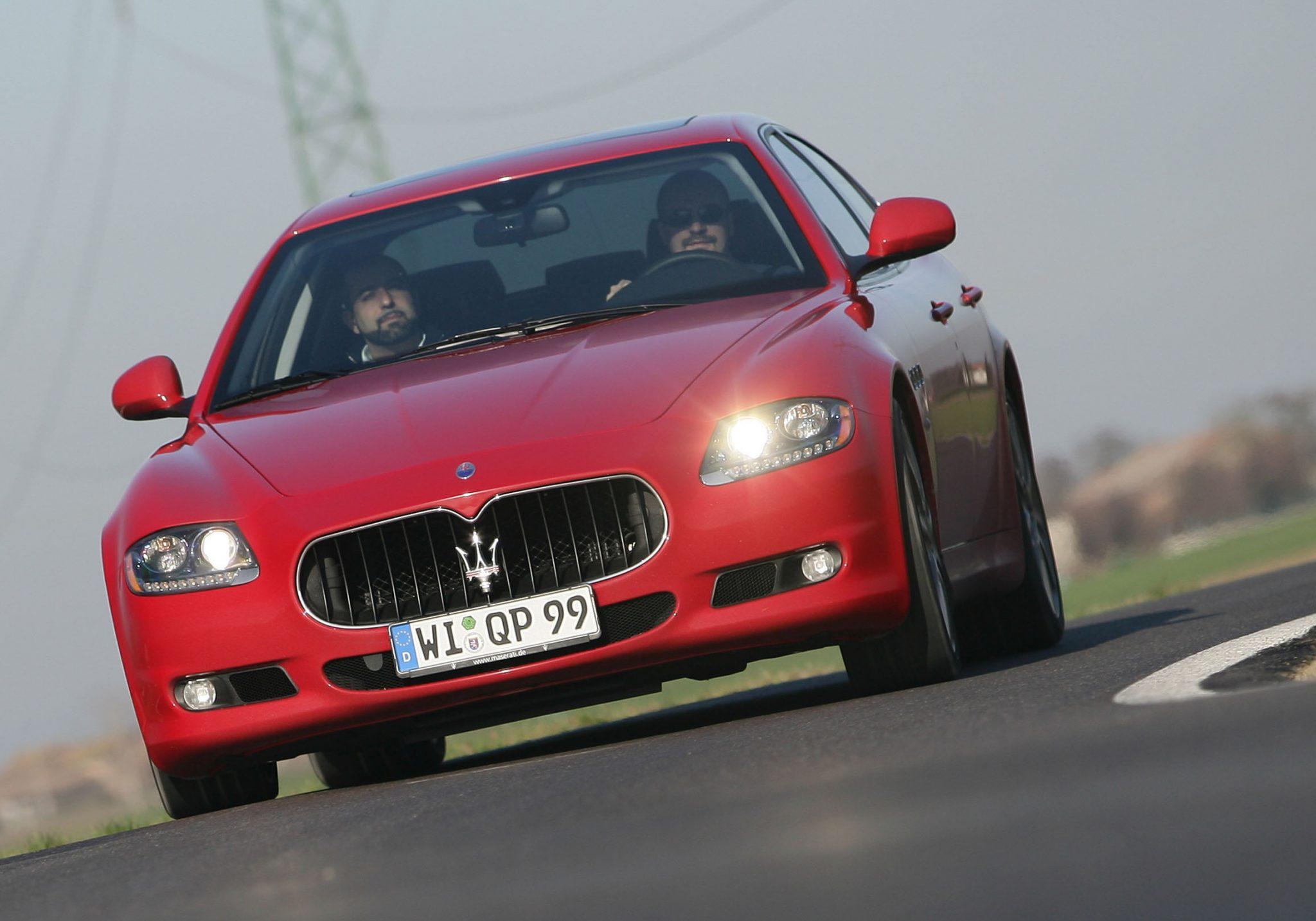 Price then: € 155,000 † Price now: €13,000 to €25,000
Why?
01. The Sound
02. Ferrari-developed powertrain in a beautiful Maserati jacket
03. Did we mention the sound?
Why not?
01. The DuoSelect bucket is jerkier and more out of tune than our dancing skills in 2004
02. Leaking steering racks on early ones are pricey to replace if not caught in time
03. It's a Ferrari under the skin, so don't expect parts for suspension and brakes, for example, to be cheap. Oil spills are also common…
In the long list (and still being added) of 'cars that saved Maserati', the 2004 Quattroporte is one of the most important. The big 400 hp sloop ignored the German tech stuff and won hearts with its character. For (slightly more than) this budget you'll only find copies with the DuoSelect flipper transmission, but if you learn to deal with that, you'll have one of the world's greatest fast sedans for a fraction of what a new M5 should cost. Beware of QPs who have lived in the city: the clutch hates start-stop traffic and can then give up within 20,000 kilometers. Well, it will cost you 2,000 euros. Perhaps it is better to save up for the automatic transmission, which came in 2007.
Mercedes SL 500 R129 (2001)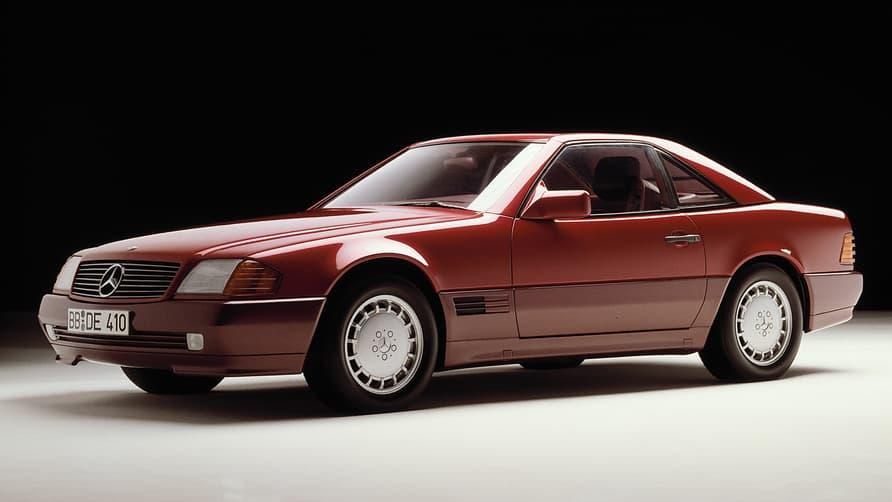 Price then: €140,000 † Price now: €8,000 to €40,000
Why?
01. Once dated styling is now starting to age nicely
02. He eats miles with pleasure
03. The motors are not heavily loaded and are proven to be reliable
Why not?
01. 2001 Mercedes Electronics. Be Afraid. No, more scared than that
02. Strangely enough: the younger the car, the more prone to rust
03. Spare parts are becoming annoyingly scarce
We realize there are newer SL's out there for this money. For 10 grand you will find well-used copies of the R230 generation, complete with a practical, weather- and theft-resistant steel folding roof. So why do we go for the older soft-top SL? It's in the timing.
The SL, which was sold between 2001 and 2012, is currently in the sad valley of old cars: it is not yet considered a bona fide classic, while the angular 1990s SL is just beginning to taste the glory days of its retirement. The built-in diagnosis system is primitive and if the motors of the roof control would start to act grumpy, there will be a hefty bill. But this lazy V8 is as nice and reliable as a wood-burning stove.
Honda Integra Type R (1997)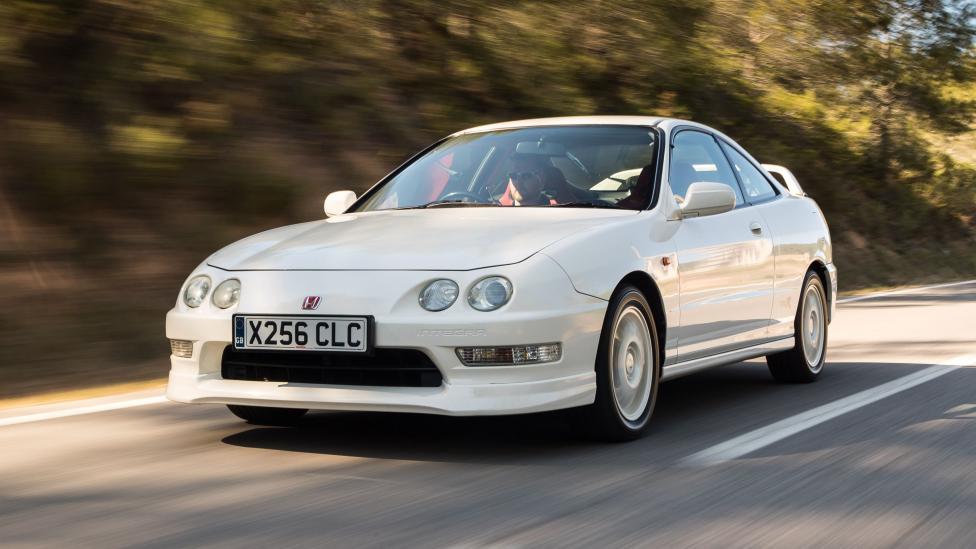 Price then: nb † Price now: €13,000 to €20,000
Why?
01. Possibly the very best front wheel drive ever
02. Hondas – even high revving old Hondas – don't make a habit of breaking down
03. If you take good care of it, its value probably won't decrease by a cent
Why not?
01. You will have to be patient – ​​to the point of impossible – to find a good and unblemished copy
02. Rust is a silent killer, especially on our salty roads
03. At every gas station a bouncing Honda-adept wants to make friends with you, confirms the owner of this Type R
The prices of this Honda are rising rapidly. With a bit of luck you can find another one for a nice price, but that won't last long. An 8,500-rpm VTEC engine, a cornering-hungry front differential and amazing shifting action are just a few of the ingredients that make the 'ITR' one of the Japanese hero cars of the 1990s.
Experts recommend setting aside about 1,200 euros annually for maintenance, regularly inspecting the rear wheel arches for rust and under no circumstances allow the engine to run more than 6,000 rpm before the engine oil has reached the right temperature.
Mazda RX-8 (2003)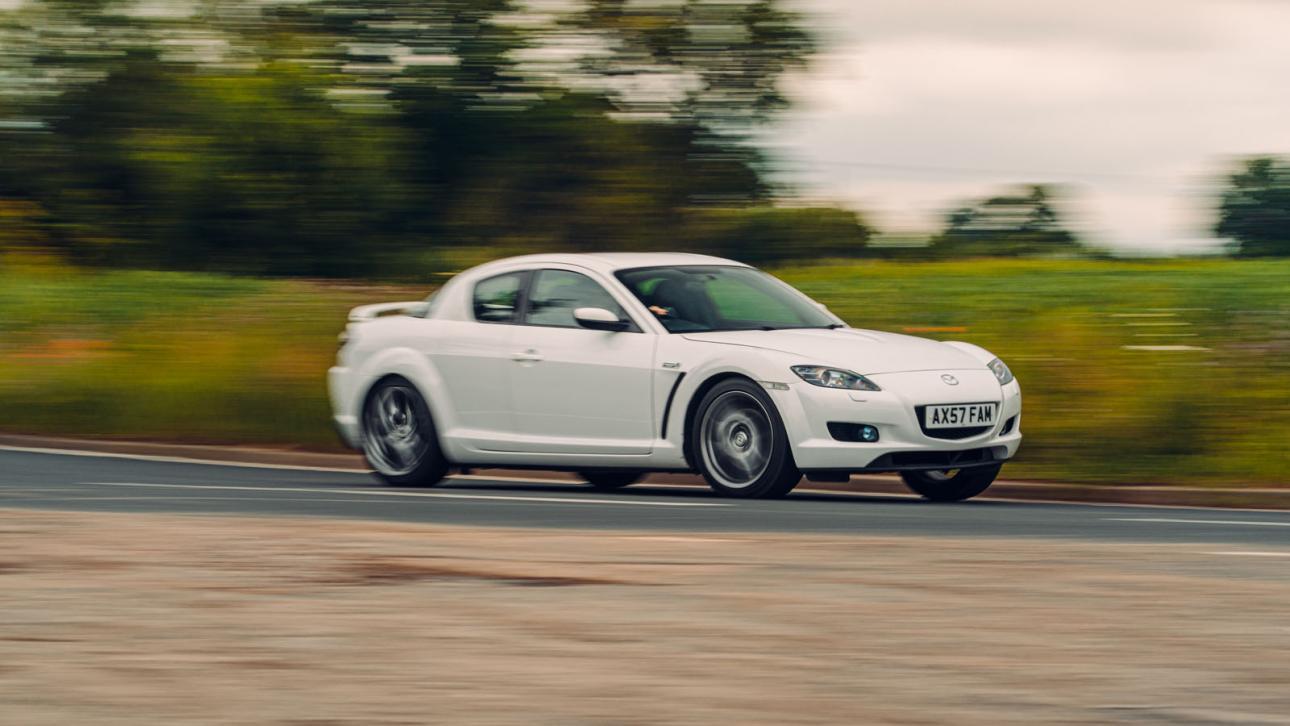 Price then: € 50,000 † Price now: €3,000 to €12,000
Why?
01. One of the last Mazdas with a Wankel engine (until the electric MX-30 will soon have its Wankel-range extender gets)
02. Very practical
03. They can't be that unreliable after all… Right?
Why not?
01. Motorcycles regularly give up the ghost
02. They devour oil and gasoline that it has a nature
03. Early copies can rust behind the body kit
The RX-8 is one such quintessential sports car that looks attractive but is haunted by the reputation of its engine. The Wankel doesn't like cold starts and if you don't keep feeding it enough oil, excessive wear will cause the rotors to lose compression – and suddenly your 231-hp future classic will only move from its place on a car ambulance . Cars from after the facelift in 2009 are the safest area, but they were not delivered new in the Netherlands. If all this doesn't scare you and you've set your sights on an RX-8, then look for one with a solid service history.
#buy #cool #cars #euros