His biggest role – that of mobster Henry Hill in goodfellas – was also the role that American actor Ray Liotta did not always want to be remembered. Liotta died on Thursday at the age of 67 in his sleep in the Dominican Republic – the cause of death is unknown.
In Martin Scorsese's goodfellas (from 1990) Liotta plays a mobster who testifies against his mob bosses to save his skin. Liotta put down a heartless, violent blackjack.
I met him at the Venice Film Festival in 2012, when he played Roy Demeo in the thriller The Iceman, the cold-blooded principal of Richard Kuklinski, serial killer, hit man and dad. Another goof. Whether Liotta was hungover from the premiere party—his eyes were red-rimmed—or was not in the mood for his contractually enforced press appearance for a supporting role that he was less interested in, his responses were vitriolic, sarcastic, and rarely longer than two sentences. No, he had no friends in the film world, only from his youth. Did I sometimes have friends in the press? "My condolences then, those are all idiots."
Also read: The Stereotypes Now Disturb in 'Goodfellas'

Liotta seemed to feel misunderstood. He now acted for the money, he said, preferring to hang out with his 13-year-old daughter Karsen. After eighty films, everyone remembered only his villainous roles. "I'm fucking tired of that." Didn't we know he'd been in musicals and Muppet movies, the nicest guy in the world on a soap opera, Frank Sinatra? Oh no? Always Henry Hill. Personally, Liotta had nothing to do with the mafia, crime or violence. He grew up in an idyllic residential area (suburbia) as a real jock, a sports fanatic. He had never gotten into a fight. "Violence is something very abstract for me."
That may be so, but Liotta enthusiastically confirmed his sullen, intense persona in Venice. As a hero, let alone romantic hero, he was much less convincing. His face was pretty handsome, but behind those cold, clear eyes, something eerie, something unpredictable, was smoldering. Contact lenses didn't help. Liotta really made an impression as a psychopathic charmer, corrupt cop or gangster capable of convulsions of extreme violence.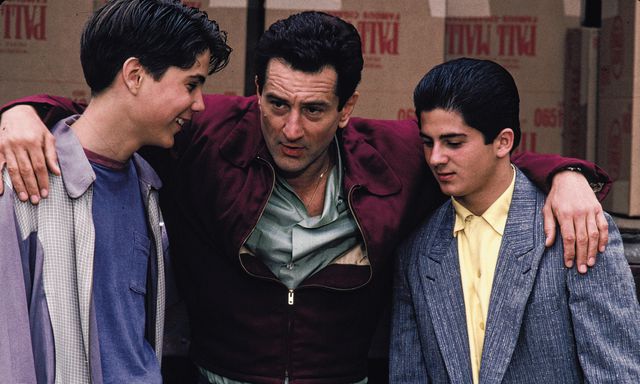 Also read: 'Goodfellas': guys who aren't as sociable as they seem

orphaned
Liotta grew up in Newark, New Jersey; an orphaned child who was adopted after six months by a secretary and a car parts shopkeeper – only in the 21st century did he find his mother and many half-siblings. Liotta studied drama in Miami, acted in local musicals for a while and then moved to New York, where he worked as a bartender but soon landed roles on television. His breakthrough was in 1986 in the feature film Something Wild as the criminal ex of tomboy Melanie Griffith.
Even then, he considered typecasting a risk, Liotta deliberately tried to vary in small, honest and mostly forgotten films. He gained the reputation of serious "actor actor" who fanatically remained "in character" during filming. "I used to do that 24 hours a day, now only 12 hours," he growled in Venice. "Especially because it's so tiring to be a maniac all day. And less pleasant for your environment."
goodfellas sealed his fate in 1990: from then on he was a gangster. You can hardly imagine that someone else plays that striking role: in the documentary val Actor Val Kilmer recently dug up his audition tape for Henry Hill which he sent to Martin Scorsese. The effect is hilarious, Kilmer himself knows: what a slacker next to Liotta's razor-sharp, predator-like charisma.
He would play countless slime balls, villains and psychopaths. There are: the manipulating agent in Unlawful Entry or the corrupt prosecutor Krendler who in Hannibal (2001) Slices of his own prefrontal lobe of the brain being served by Hannibal Lecter. Bitterness about that typecasting sometimes bubbled up, I noticed in Venice. You wished him that he had come to terms with his own very impressive persona. But maybe he wouldn't have been such a good Ray Liotta.
A version of this article also appeared in the newspaper of May 27, 2022
#Goodfellas #actor #Ray #Liotta #psychopathic #mobster