It is not a cloudburst, but it is now steadily dripping. Since the beginning of this year, Dutch universities have been dealing with successive, heated labor disputes that allegedly affect the content and scope of academic freedom. Or not?
The University of Groningen fired in February a teacher because his teaching method was not in line with academic standards; he would make unscientific claims in his lectures and have an affinity for conspiracy theories. Also in Groningen, senior lecturer Susanne Täuber was given her congé a month later, after a protracted personnel dispute and a critical publication in a professional journal by her about the diversity policy of her own university. Her dismissal sparked protests from students and teachers, who accuse the institution of censorship.
And then from January the bizarre saga of Laurens Buijs, lecturer at the University of Amsterdam, unfolded. Buijs, who specialized in gay studies, shouted from the rooftops that he is the victim of 'woke censorship' that prevents him from expressing his critical views on gender. The case imploded last week with the judge, who upheld Buijs' suspension from the university in view of his "misconduct" in emails and tweets that went "beyond all bounds". Buijs, frustrated about his role in the training, called colleagues and others 'monsters' and called them 'corrupt'. An external committee will soon publish a report on the content of his complaints.
How is the situation with academic freedom in the Netherlands, or is this all about something else?
Hardly anything recorded
In a recent report from the European Parliament in any case, the Netherlands received a slap on the wrist about science in the member states. According to that report, academic freedom is under pressure from the current personnel policy (with many temporary appointments), limited scope for free research and cancel culture. The report did not provide much substantiation for the latter, except for some concerns. In Science Guide anthropologist Annelies Moors slammed the paper on that point as "selective, sloppy and obscure".
read about 'wokeness' at the university: Can the teacher still use images from Aladdin?

According to Pieter Slaman, university and education historian at Leiden University, the various examples mainly show this: there is too little clarity in the Netherlands about the content and scope of academic freedom. He says: "Almost nothing is laid down in law about it. There is one sentence in the Law on Higher Education and Scientific Research. Furthermore, the Constitution states that everyone has the right to freedom of expression. It pretty much ends there."
The Higher Education Act (1992) stipulates that scientists are free 'to follow their own scientific insights when teaching, conducting research or receiving education, and not to be dependent on certain political, philosophical or scientific-theoretical views'. Slaman: "But what this actually means, the law is silent about that." He refers to the thesis Dutch higher education law (2011) by lawyer Ruud Louw. "It speaks of 'a duty of care with vague standards' in the law. I agree with that. It is of very little use to you." Other legal specialists also came earlier to that conclusion.
Labor law can now be brought up against a critic when it suits

Peter Slaman education historian
This lack of clarity is even more pressing, says Slaman, because of the current management culture at the universities. University councils have been given an advisory role since 1992, while executive boards are accountable to supervisory boards. Slaman: "At that time, universities were expected to enter the market, to become more decisive and enterprising. There was no unwieldy democratic consultative body. But the result is that internal criticism can result in conflicts that are resolved with employment law, which is not tailored to the academy. Universities are fundamentally different environments than companies."
The best description of academic freedom he knows, the Unesco statement on scientific practice (1997), therefore guarantees the right to criticize one's own institution. It states that teachers should be able to "freely express their opinion about the institution where they work" and should be free from censorship and discrimination. Slaman: "Labour law can now be used against a critic if it suits you. I don't know if that was the case in Täuber's case in Groningen, but the risk is real."
Politicized firebrands
According to Slaman, things are different with Buijs, even apart from his manners. "With gender, he seems to think fundamentally differently about the role of social and biological factors. You can argue about that. But he apparently thinks you can say anything about any subject. Academic freedom is much more limited than freedom of speech. This mainly entails obligations, namely to adhere to the rules of the game of an academic debate and therefore to come up with arguments and evidence."
The intellectual climate at a university can also play a role, says Groningen emeritus professor and university historian Klaas van Berkel, who co-edited the collection with Carmen van Bruggen. Academic freedom (2020) published. Van Berkel is concerned about what he calls "the fixation on diversity and identity" at the Academy. According to him, this puts a mortgage on the free debate. In the magazine Gronic he wrote: "A condition for academic freedom is the abstraction of all kinds of personal characteristics of the participants in a debate." He explains: "Academic freedom is much more than a set of rules. It is about a working atmosphere of 'academic boldness'. I'm not saying it doesn't exist anymore, but it is being challenged. This is due to the influence of social media, intolerant ideological currents, but also due to the operational management of the current universities. It lacks intellectual leadership. Many university administrators specialize in management. That gives no intellectual direction."
Philosophers such as Foucault and Latour have shown that even scientific truth is not unequivocal

Vincent Block technology philosopher
Jump into that hole politicized firebrands who denounce the 'left-wing' consensus or 'woke' atmosphere at the university. Rumors about this from the right reached the House of Representatives as early as 2017, which adopted a VVD motion to conduct research into "self-censorship and limitation of diversity of perspectives" in science. The motion seemed to be prompted in part by complaints from the publicist Sid Lukkassen, then a VVD councilor in Duiven, who opposes 'cultural Marxism'. The Royal Academy of Sciences, which was entrusted with the delicate research, sufficed an 'advice letter', based on university codes and protocols. This produced "no signals" of self-censorship, but it did show pressure on academic freedom by companies and governments that insist on socially useful and applicable research.
This is recognized by the Wageningen technology philosopher Vincent Blok, who works on the consequences of AI for our perception of reality, among other things. He says: 'The time of the free 'republic of sciences' is really over, there is now a strong focus on the social contribution of research. At technical universities we are working on sustainability, obesity, nutrition. In principle, I am very much in favor of socialization, it is a way of justifying the use of public funds. But it has a downside. A useful product must come out. 'We can do without AI' is not a hypothesis for which you receive research funding."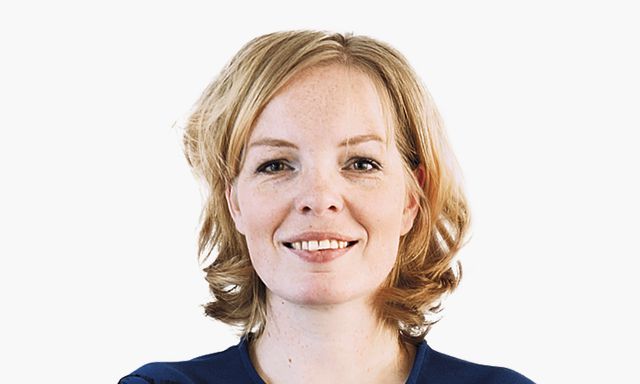 Read Beatrice de Graaf's column on academic freedom: Take time for hassle

Cultural and social struggle
Blok also sees that other pressure, the heat of the public debate. He is disturbed by the vehemence with which some academics' views or analyzes, for example about the war in Ukraine, are denounced online. Blok: "I am not a historian, but books are still being published about the causes of the First and Second World Wars. Why then should you not be allowed to formulate hypotheses about this? As if the facts are unequivocal and interpretation cannot be disputed. Universities should stand up for that freedom."
Doesn't that also apply to 'gender critics'? In the social sciences in particular, methods are diverse and key concepts are often normative and contesteddeployment of intellectual, cultural and social struggles that the sciences are not 'outside'.
At the university it should be possible to discuss everything, including established knowledge

Peter Slaman education historian
Blok: "Philosophers such as Foucault and Latour have shown that even scientific truth is not unequivocal. You can be in different epistemological traditions. In an academic debate, this must remain argumentative, debatable and verifiable. Science can clash with our everyday experience, but you don't have to play the two off against each other. People simultaneously live in different worlds that cannot be completely reduced to each other." What science should in any case do, he says: "Promoting pluralism, reflection and debate, instead of closing debates with a simple appeal to 'the facts'."
Klaas van Berkel agrees, who sees the risk of shortness of breath in the current university management culture. "A case gradually escalates and people start to beat themselves up. Buijs has his views on gender NRC explained once. If he had left it at that, I don't think he would have been suspended. But he went wild, internally and on social media. Then the end is lost." Escalation also occurred in the case of the Groningen teacher Täuber. "Of course you have to be able to criticize your own institution, as she did, although I was surprised by her publication, in which she uses her own case as evidence for general claims. But the matter has since escalated due to the reactions."
Education historian Slaman would like to see academic freedom defined more precisely. "At the university it should be possible to discuss everything, including established knowledge. But with arguments and evidence. Otherwise you will no longer participate in the scientific conversation."
#Academic #freedom #boldness #danger #disappearing