Imagine two people. One immediately tears open envelopes, fills in all the forms and immediately pays the bills. He has no appetites and he has savings. The second person is different. They want to stick to rules, deadlines and good intentions, but this is not always possible. Sometimes he does things you might call irrational, or antisocial.
The first person is the citizen as policymakers in The Hague see him, says Will Tiemeijer, researcher at the Scientific Council for Government Policy and endowed professor of behavioral sciences and policy at Erasmus University. This citizen is both enterprising and responsible: he follows his own interests, but also thinks about society. He never has a bad day – citizen one is sensible 24/7.
The second is the citizen as he is. Sometimes disciplined, sometimes less so; full of good intentions and character weaknesses. Or actually 'the citizen' is not a good term at all, in Tiemeijer's opinion, because every citizen is not like the other. Some people are good at thinking ahead and have self-discipline, others less so.
The policy is not well geared to this reality, says Tiemeijer. That's because, when it's being mapped out, there aren't any behavioral scientists at the table. This Friday, Tiemeijer, originally a communications scientist but now also versed in psychology, will argue in his inaugural lecture for the involvement of psychologists and behavioral economists in the design of new policy.
"For about ten years, insights from behavioral sciences have been used more and more," says Tiemeijer a week before his inaugural lecture in the WRR building opposite the Binnenhof. "The financial crisis has increased the interest in irrationality. And in 2008 came the book Nudge about the ways in which you can subtly influence the behavior of citizens. But that nudge is used to optimize existing policy. If that policy is fundamentally flawed, you can communicate and nudge until you weigh an ounce."
Also read: Council of State: protect citizens against political whims

Where does this unrealistic view of the citizen lead?
"You can clearly see from the allowance system how things can go wrong. The system is built on the idea that people are aware that they may have to pay something back after a few years, and so put aside a little pot of money just in case. But not everyone has that self-control or can afford it. The whole system is not very well put together psychologically. Another example is the assumption that if people pass on incorrect information to the UWV, this will be evidence of bad will. The idea that people sometimes don't understand exactly what's going on, or make a mistake under pressure, is poorly covered in this way of thinking."
You say that the government is based on enterprising and responsible citizens. Aren't those two qualities at odds with each other anyway?
Yes, they don't always go well together. Conflicting demands are placed on people. But my main point is not so much to show that tension, but to show what they have in common: the idea that you can think ahead and adjust your behavior from that distant vision."
Does that idea come from man as he is, or as he should be?
"There is a certain ambiguity in classical economics, on which this is partly based. Sometimes economists say: we describe people as they are. And sometimes they say it's convenient to suppose that they are true, because you can make good predictions with them. However, concrete policy recommendations are then derived from these assumptions. Look at the liberalization of the taxi market in the 1990s. The idea was: people then look for the most favorable price-quality ratio. Well, walk out of the station while you're in a hurry and you know it doesn't work that way. Apart from the fact that not everyone has the talent and desire to negotiate with a taxi driver. As a result, taxi transport did not become cheaper and better, but more expensive and worse."
Also read this essay: How government and citizens lost each other

In your inaugural lecture you say that certain characteristics are much more difficult to learn than is now often assumed. With which character traits do you really have an advantage as a citizen?
"Self-control, for example. The ability to regulate your impulses and resist temptation is often just as important as cognitive skills such as intelligence. The same goes for visualizing your future, also known as mental time travel. Like intelligence, these traits are largely a matter of genes. There is a normal distribution: some have a lot, some have little, most are in between."
Besides genes, what else influences it?
"What you are offered in the first years of your life from your upbringing. It also has to do with the environment in which you grow up. For middle-class people, the deal is: if you work hard now and study well, life will reward you later with a good job, a nice family, and so on. That deal does not apply to people in certain sections of society. If you grow up in an environment where life doesn't live up to the deal, you internalize that. And then you are more likely to develop a relatively now-oriented orientation."
Is there nothing more that can be done?
"It's not that people are defined for the rest of their lives, but the older you get, the harder it is to change it."
Do you think that characteristics such as self-control are more present in policymakers?
"Yes, people who make policy generally have a relatively high intelligence, and I estimate that they will also do relatively well on those non-cognitive properties. Otherwise they would not have reached that position."
Could that explain their rosy view of the citizen?
"It will definitely play a part. Every person is inclined to think that most people will be like himself or herself without being told otherwise. This also applies to policymakers in The Hague. Many problem-debt policies are based on the idea that people continue to do rational things. But people with debt problems ended up in debt in part because they weren't very good at planning, calculating and sticking to resolutions in the first place."
What do you propose to change?
"At the policy tables where major decisions are taken, such as in the coalition agreement, lawyers and economists often sit. I would also like someone to represent the behavioral science perspective. He says: all a nice idea, but does this fit in with how people are put together? Psychologists have little access to the world of politics and policy. You also saw that with corona. The virologists were in the Catshuis, but the behavioral scientists were not. While this problem pre-eminently has a behavioral science side."
At what point did a behavioral scientist advise doing things differently?
"For example, when all the rules were abolished at once this summer. And also in the field of communication. De Jonge recently said quite firmly in a press conference: get yourself vaccinated, because it is good for your fellow citizens. The assumption was that vaccine skeptics don't realize this. But many people who do not want to be vaccinated know that they can infect others. Their point is just: I don't trust that vaccine. I thought: government, do you now delve a little better into your target group."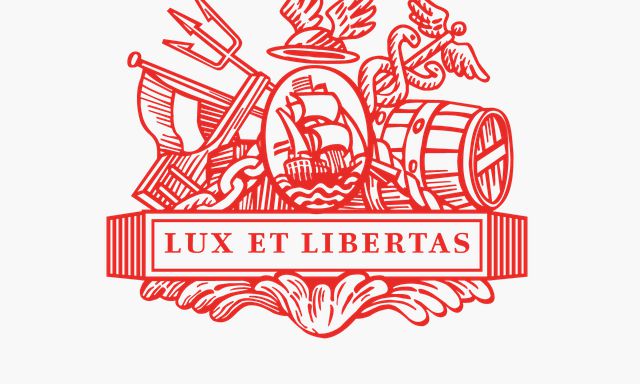 Also read: Citizens must recognize their government again (comment)

Has the government also overestimated how much self-control people have in the corona crisis?
"You sometimes saw that the government thought, if people didn't follow the rules properly: they don't want it. But knowing is not yet doing. The fact that people do not always follow the rules does not necessarily mean that they do not subscribe to them, but that it is difficult. People can't think of everything at once and always be in control, but their intentions are often good. I think that's a great insight, because it leads to a more positive view of people."
A version of this article also appeared in NRC in the morning of October 22, 2021
#Government #expects #citizens