How beautiful is youth, which nevertheless flees! Who wants to be happy, either: there is no certainty of tomorrow. Ignoring these lines may not prove in your favor, but regardless of your experience with Renaissance poetry, it's really hard not to revisit a pinch of Lorenzo de 'Medici's wisdom in Gal * Gun: Double Peace. Yes, because in spite of what one might casually think, the Japanese production focuses on the carefree enjoyment of adolescence, amplifying in an immeasurable way, and deliberately caricatured (following a typically Japanese style), the spasmodic search for love at the time of pimples and hormones. And it does not matter if, at least in this case, tomorrow has a more than defined implication, and which in a certain sense will also act as a stimulus to our actions.
Title: Gal * Gun: Double Peace
Platform: Nintendo Switch
Version analyzed: Nintendo Switch (EU)
Kind: Rail Shooter, Ecchi

Players: 1-6
Publisher: PQube
Developer: INTI CREATES
Language: English (lyrics) Japanese (dubbing)
Exit date: March 17, 2022
Availability: digital delivery
DLC: none (already contains the originally released DLCs)
We reviewed Gal * Gun Double Peace with a Nintendo Switch code given to us free of charge by PQube.
Pierced, again!
You've already read my review of Gal * Gun Returns, and maybe you even tried the game? Well, if so, even at the cost of going against my sinister editorial interests, you can definitely skip this paragraph, and immediately move on to the examination of the gameplay. Yeah, because if you are already habitue of the series, the plot of Gal * Gun: Double Peace will not present who knows what twists, given that the name of our protagonist will change, in addition to the maidens who will start buzzing around him after a few moments of play: replace Tenzou with Houdaiand the little angel Patako with Ekoro, and you will already have all the right ingredients. Just to be better, however, it is worth explaining for a moment to newbies to the series.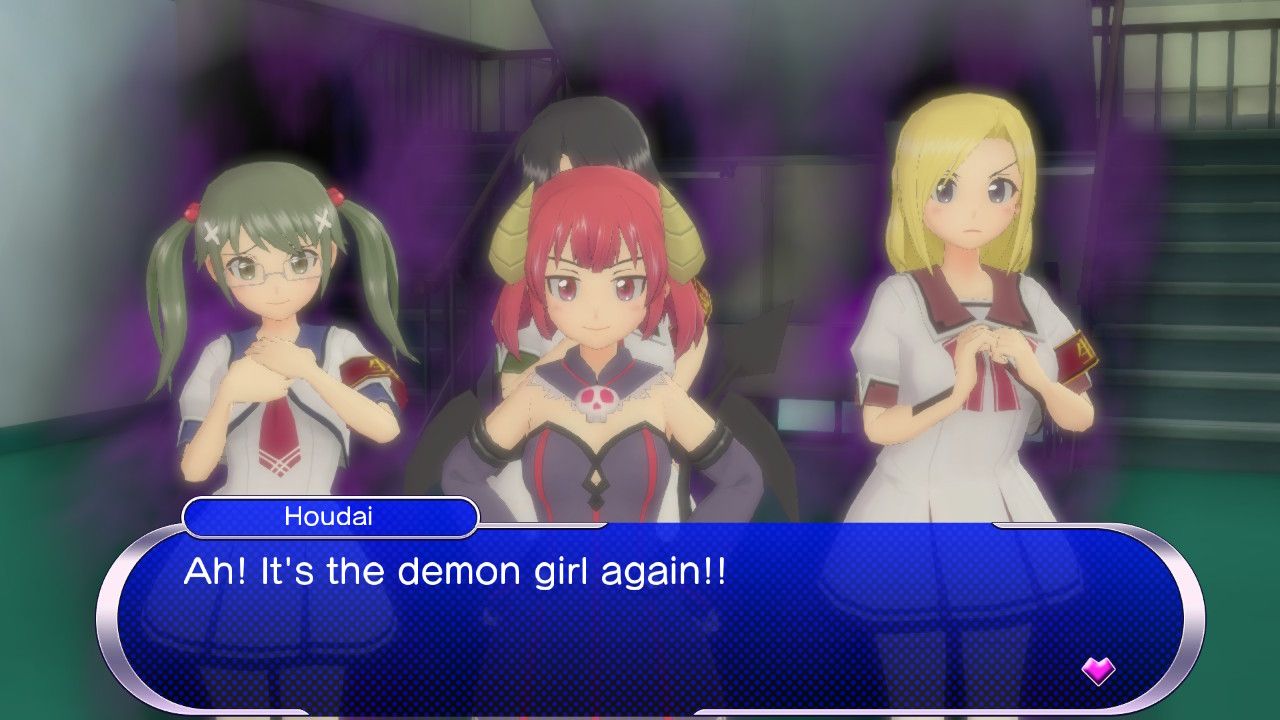 In the game, our reckless protagonist is none other than a very banal Japanese student that, by a mistake made by our celestial divine archer, ends up being the target of 32 magical arrows, capable of making it the object of desire of every girl that is within reach of pheromone. No problem, also given the hormonal charge resulting from adolescence, if there were no unpleasant drawbacks: if our Houdai fails to find the love of life within 24 hours, he will end up spending the rest of his life in complete and total solitude. Needless to say, there are two girls (old childhood friends of our improvised heartthrob) strangely immune to his charm, who in addition to becoming the object of his sentimental lusts, will also find themselves guarding a shocking secret. And so, among more or less veiled winks (but always very chaste), messy angels, eager demons and obviously many maidens to tame, Gal * Gun: Double Peace ends up effectively wedging into the story of this peculiar saga, capable of mixing a structure from rail shooter with a splash of dating sim and visual novel elements.
Women, tu-du-du
Ultimately, while not renouncing to present some slight digressions on the subject, Gal * Gun: Double Peace re-proposes in all respects the same scheme of the title analyzed only a few months ago. The core of the experience will reside within the various levels, structured as mentioned in the wake of the experiences on rail more famous. Our task, in these sections, will be that of tame by means of our pheromone shot, the hordes of girls who will run at us from every angle. As in the past, we will have to try to maximize our shots, perhaps going to stimulate the most sensitive point of each target, so as to speed up the operations and be able to stun as many girls as possible. The will also return to our rescue Doki Doki Modeor a sort of special move that, provided that the chosen targets are excited to the extreme (all through a minigame that will ask us to titillate their shapes), will give life to a sort of smart bomb, capable of eliminating all elements present on the screen. In short, nothing that has not been seen previously, if it were not for the presence of some small additions, which go to disperse this consolidated scheme a little.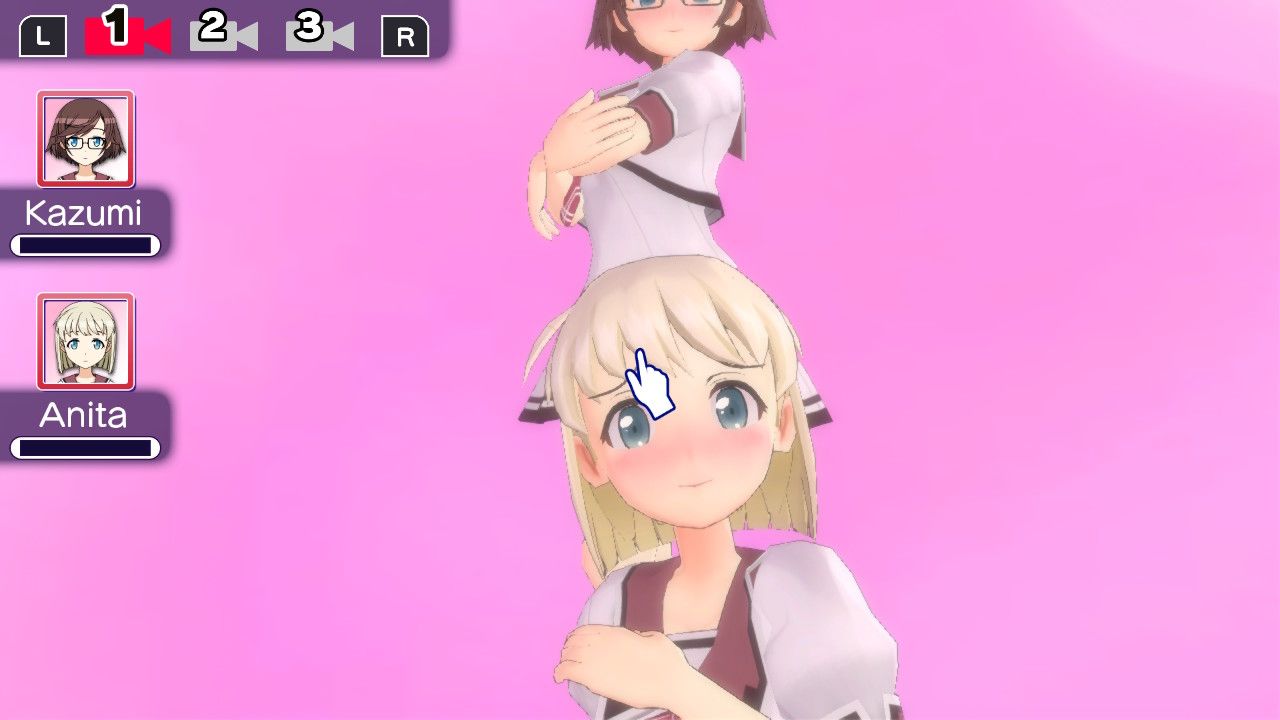 Such implementations are embodied by the presence of some side missions, of which we will be able to learn the details within a chat, present in the hub that acts as an interlude between the various connections: these will ask us to retrieve particular objects within distinct areas of the school where the title is set, situation which will lead us to decide from time to time (when possible) where to direct our erotic charge. To succeed in the enterprise, in addition to having a good eye for detail, we will have to take advantage of the option that will allow us to see through some obstacles, so as to reveal objects not visible to the naked eye. Completing the various tasks will allow us to get our hands on points, which can be spent at the shop (managed by an old acquaintance), always accessible through the aforementioned hub: here we will be able to improve the characteristics of Houdai, increase its attacks, or acquire gadgets, useful for expanding the most alluring elements of production.
Beyond that, however Gal * Gun: Double Peace proposes in all respects the key elements of the previous episode, with our hero who, based on the four statistics that characterize him, will have access to certain dialogue options during the narrative portions. The latter will lead us, at least initially, to reach one of the two endings present in the title, but once they are gutted they will open the doors to other distinct epilogues, so as to stimulate replayability. Nothing, however, will prevent us from taking a break from the main experience, perhaps to try our hand at the classic mode Time Attack, or in the more relaxing and itchy gallery, where we will be able to admire the models of the girls present in the game. Which as usual will be suitable in the most disparate ways, thanks also to the presence of the DLCs released at the time for the original version of the signed production INTI CREATES.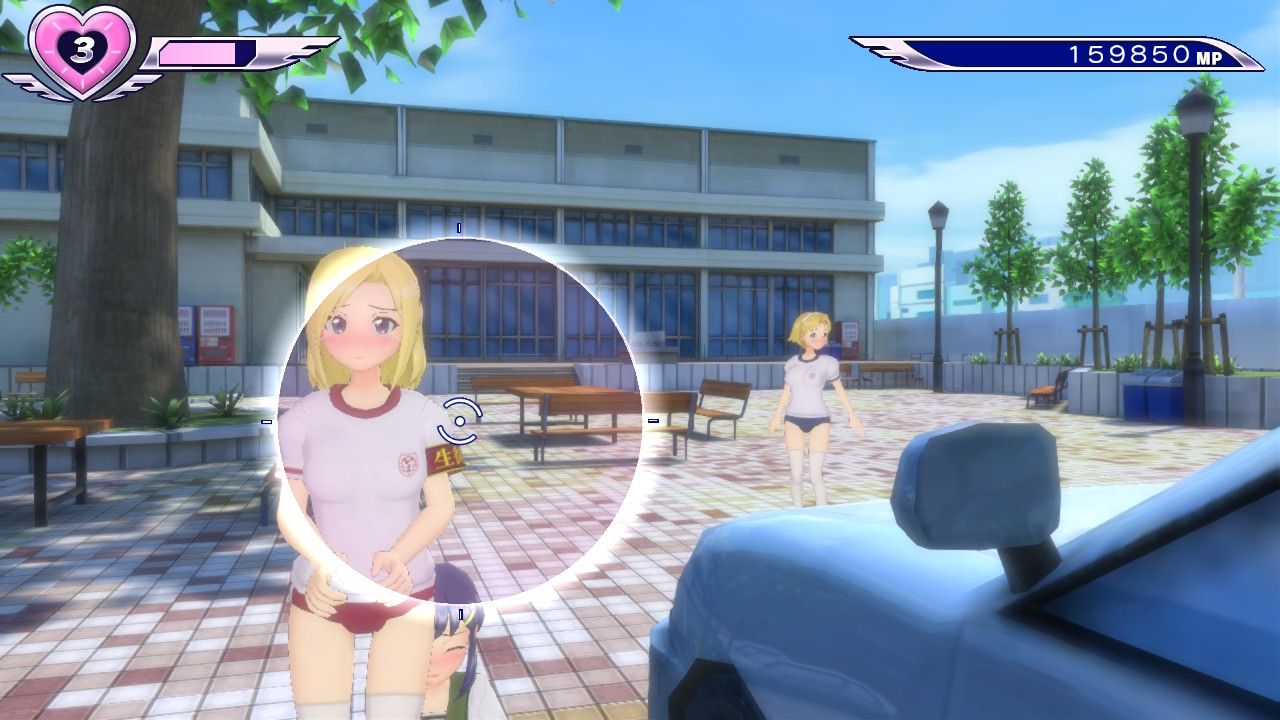 Forget the past
If originally the release of Gal * Gun: Double Peace on PS4 and PS Vita certainly did not scream a miracle (on the contrary), it is worth underlining how the gaming experience had on Nintendo Switch is completely different. The title, in fact, has always behaved in an excellent way, even on the occasion of very crowded portions, even if everything is undoubtedly due to a technical realization that is certainly not exorbitant and trying. Beyond this stylistic essentiality, however, the visual impact returned by Gal * Gun: Double Peace it is certainly pleasant, and in line with the type of production proposed. It goes without saying that the models of the various girls, which are decidedly more intriguing, contrast with all-in-all essential settings. Just as well done are the various static screens that, from time to time, underline the various narrative moments. The general sound accompaniment was normal, while the Japanese voice over was good, just as the new animated (and sung) intro created for the occasion was very pleasant.
To whom do we recommend Gal * Gun: Double Peace?
If you have loaded pheromones and haven't had enough of using them to tame hordes of frenzied girls, then there are few reasons that could keep you away from. Gal * Gun: Double Peace. The game INTI CREATESin fact, it does nothing but re-propose, by enlarging it a bit, the canonical play structure already seen in Returns, betting everything on the inevitable elements in the smell of fan service. Definitely essential in the mechanics, even net of the new features, it is undeniable how the game experience points strong on aesthetics and situations, making everything decidedly superfluous for those who are looking for a much more challenging on-rail shooter.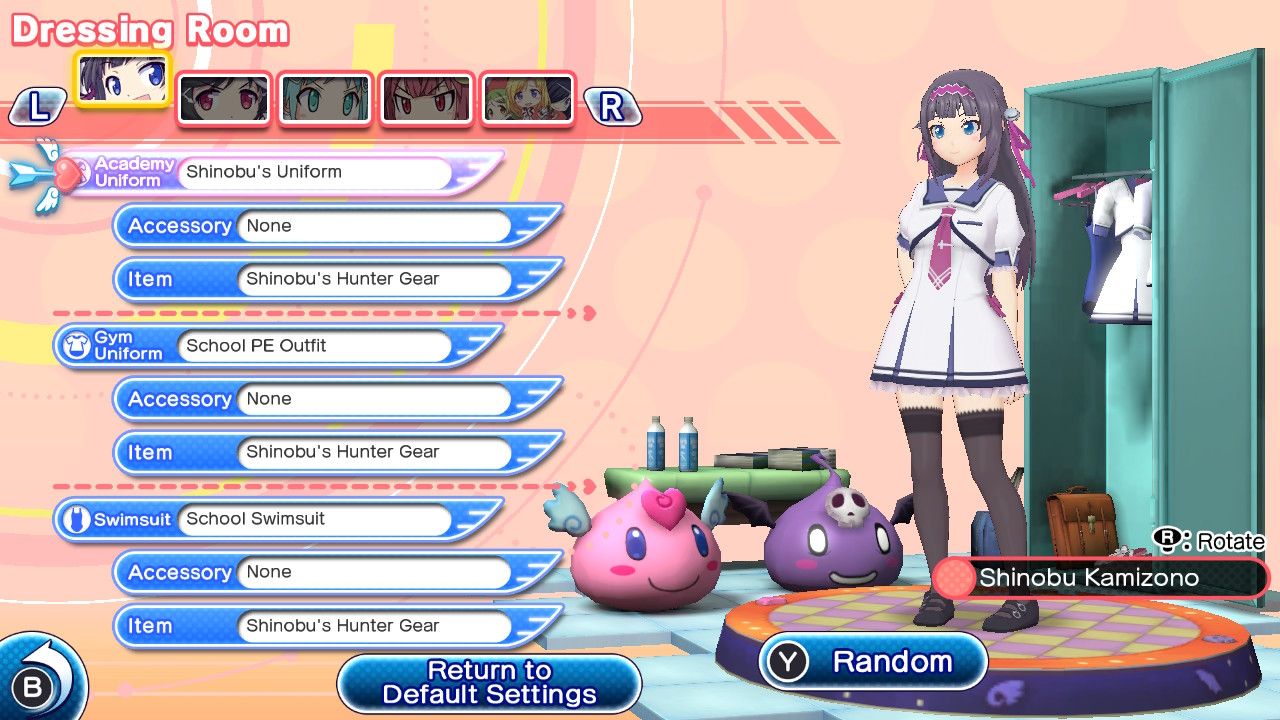 The visual rendering of the girl is always pleasant
Gameplay tested with some news …
---
… But always too essential
Repetitiveness is always lurking
Gal * Gun: Double Peace

New techniques of conquest
Gal * Gun: Double Peace it has everything one could expect from a title in the series, which is a deliberately absurd plot and a full-bodied dose of maddened maidens. Although based on a plot, both playful and writing, now too well-established, the production INTI CREATES he does not spare himself the luxury of proposing some small digressions on the subject, so as to make everything a little more lively. Certainly more complete and successful than its predecessor, while sharing many aspects, Houdai's journey in search of true love will be able to keep the lovers of the series company more effectively. As long as they are looking for a decidedly carefree and over the top experience: for the more complex rail shooters, in fact, I invite you to turn elsewhere.

#Gal #Gun #Double #Peace #Nintendo #Switch #Review