There surgical precision in the treatment ofepilepsy which cannot be kept under pharmacological control, is a solution that can only be 50% effective since pinpointing the responsible brain regions is challenging.
But biomedical engineers at Johns Hopkins University have a new method for highlighting the most epileptic parts of the brain that could allow not only a more accurate diagnosis of seizure disorder, but also help guide more precise surgical treatment.
The study was published in the scientific journal Nature Neuroscience .
Epilepsy and surgical precision: this is what the research says
"For some patients, the only treatment available is to surgically remove the area of ​​the brain responsible for the convulsionsi, "the study's first author said Adam Li, researcher in the laboratory of Sridevi Sarma, associate professor of biomedical engineering. "However, the surgical precision it is not as effective as it should be because there is no biomarker able to identify the epileptic regions of the brain. Our goal was to solve this problem ".
In the study, the team describes how they modeled the brain wave dynamics to develop a quantitative test that calculates the likelihood that each individual region of the brain contributes to an attack. The mathematical model was based on biological experiments that showed changes in the connections of the brain region that make the brain unstable and, therefore, prone to seizures.
This instability is known as neural fragility. The team then applied this mathematical model to electroencephalogram (EEG) data, calculating the neural fragility for each EEG electrode.
The next step was it development of software that processes EEG data and returns a heat map showing the neural fragility of channels throughout the brain over time, information that could enable better diagnosis of epilepsy and help guide patients' surgical treatment leading to higher rates of seizure freedom. The software has earned a 510k FDA clearance, and scientist Li predicts the heat map will be useful to doctors when diagnosing epileptic regions of the brain.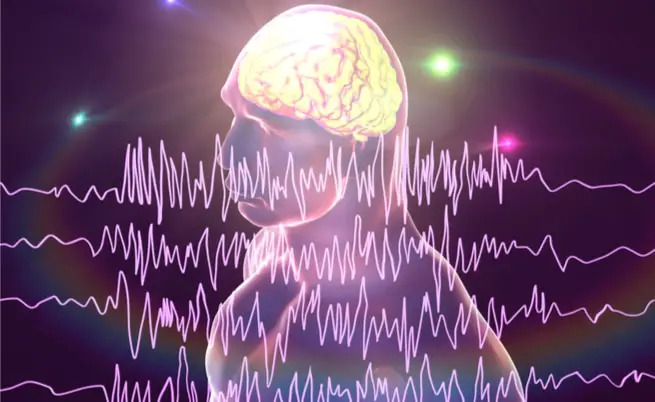 "We are currently seeking additional funding to bring the product to marketLi said. "We anticipate this could take up to a year or two ".
Li and his team released a subset of the anonymous EEG data on openneuro.org , a NIH-funded repository for neural data, to facilitate data sharing and analysis. The team's next goal is to replicate its findings in EEG data recorded outside of an attack.
"We want to take snapshots of the EEG data without any seizure activity and see if we can pinpoint the epileptic regions of the brain using just that data.Li explained. "This would be beneficial because in this way we can exploit the large amounts of seizure-free EEG data that patients typically have ". This would reduce the time required to determine appropriate treatment and minimize patient risks associated with intracranial EEG monitoring and hospital costs.
Epilepsy is a common condition that affects the brain and causes frequent seizures. Seizures are bursts of electrical activity in the brain that temporarily affect its functioning. They can cause a wide range of symptoms.
Epilepsy can start at any age, but it usually begins in childhood or in people over 60. It often lasts a lifetime, but can sometimes slowly improve over time. Epilepsy is usually a lifelong condition, but most people with it are able to have a normal life if their seizures are well controlled.
Most children with epilepsy are able to attend regular school, take part in most activities and sports, and get a job when they get older.
Treatments to treat this condition can help most people who suffer from it to have fewer seizures or to stop having seizures completely.
Treatments include:
Medicines called antiepileptic drugs – these are the main treatment;
Surgery to remove a small part of the brain that is causing the seizures
A procedure to insert a small electrical device inside the body that can help control seizures
A special diet (ketogenic diet) that can help control seizures.
Some people need lifelong treatment, but may be able to stop treatment if the seizures disappear over time. In epilepsy, electrical signals in the brain are confused and sudden bursts of electrical activity sometimes occur. This is what causes the seizures.
In most cases, it is not clear why this happens. It's possible that it may be partly caused by your genes affecting how your brain works, as around 1 in 3 people with epilepsy have a family member with it.
Occasionally, epilepsy can be caused by brain damage, such as: severe head injury; drug abuse; alcohol abuse; a brain infection; a lack of oxygen during childbirth and brain tumors.