The nautical sector is in constant movement, offering new designs that delight lovers of navigation and luxury, models that, due to their comforts, could well be floating homes. The company oceanco It has been one of the last to show one of its new ideas, a maritime jewel that does not lack detail.
Officially introduced in Dubai International Boat Show 2023, the superyacht Aeolus of 130 meters in length it is intended to have a transformative impact on those who experience it.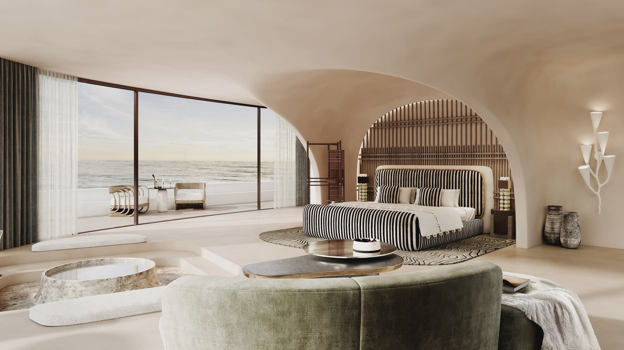 baptized thus in honor of the Greek god of wind, this graceful and curvaceous floating sanctuary features three pod-shaped glass roofs that flow as if precisely sculpted by the wind itself. The exterior design, in which there is a reference to the J-Class sailing yachts of the last century, is the work of Giles Taylorwhile the interior has been carried out by Njord by Bergman Design House. In this section, sustainable materials have been chosen as an alternative to top quality vegan leather made from cactus plants. They have also had Oliveri Homeswhich works exclusively with Global Organic Textile Standard cottons and uses non-toxic processes and dyes to create its materials.
One of the decks is dedicated exclusively to the owner and offers panoramic views, as well as a spacious bedroom with a bathroom and a private terrace with a bar and a seating area that can also be opened to other guests to organize family dinners.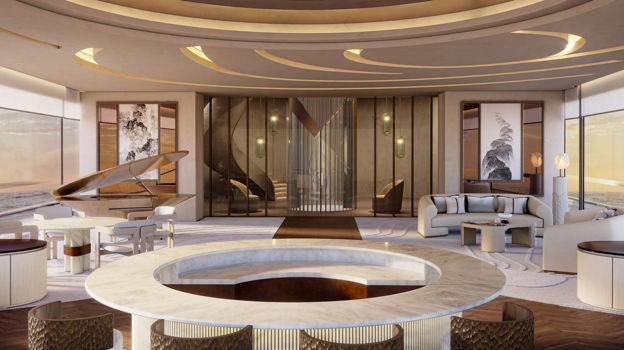 The main deck of this yacht features a pool and a lounging area at the stern with stairs leading down to the beach club, which has retractable sundecks. Inside there is a great room, a gym and two private suites for guests. On the lower deck there are two VIP suites and two more guest cabins. All floors are connected by an elevator. There's also a helipadas well as several areas for sunbathing and relaxing.
As far as the propulsion system is concerned, Oceanco has worked with ABB and MTU to develop an adaptable architecture –Energy Transition Platform– to enable a path in the future towards a fully sustainable option. Initially it presents an advanced diesel-electric architecture, but in the future it is expected to be a 100% alternative fuel hybrid of fuel cells and internal combustion power generation.
#Aeolus #luxury #yacht #sculpted #wind