As players continue to dig into the vast world of Hyrule in Zelda: Tears of the Kingdom, new discoveries and inventions surface every day.
The newest of these discoveries are two unused paraglider fabrics, found by dataminers.
Fabrics can be taken to the dye shop in Hateno Village, where you can customize your glider with different designs. While some fabrics can be gained by completing side quests, others are (annoyingly) locked behind scanning Amiibo.
The fabrics, called Princess Zelda and Gerudo King, have been showcased in a compilation video by YouTuber Lootwardand can be seen below: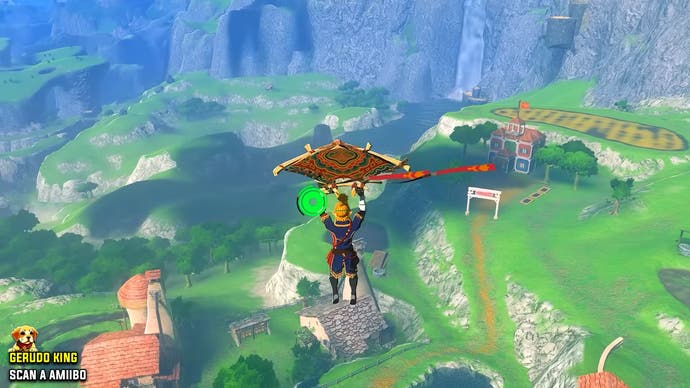 According to fansite Zelda Universethe two unused fabrics are linked to Amiibo IDs 1049 and 1050. The Tears of the Kingdom version of Link is apparently linked to an ID of 1048, sparking speculation of two new Amiibo for Tears of the Kingdom featuring Zelda and Ganondorf.
In Breath of the Wild, Nintendo included unlockable items for Link's Skyward Sword and Majora's Mask amiibo before those figurines were actually available.
You can check out our Zelda: Tears of the Kingdom Amiibo unlocks guide if you want to know how to get all the paraglider fabrics.
---
To help you in your Tears of the Kingdom adventure, we've got guides on the locations for the Shrines, Skyview Towers, Great Fairies and Dragon Tears. If you need more combat-focused assistance, check out our armor list and how to upgrade your inventory. When it comes to the story, we have walkthroughs for the Wind Temple, Water Temple and Lightning Temple. Don't forget to learn how to get the Master Sword, defeat Gloom Hands and unlock the Travel Medallion. For everything else, visit our Zelda: Tears of the Kingdom walkthrough.

---

#Zelda #Tears #Kingdom #unused #paraglider #fabrics #point #unreleased #amiibo