Of the 15.3 million euros that was raised in the Netherlands last year for the victims of the devastating explosion in the port of Beirut, exactly one year ago today, 10.8 million euros have been spent so far. The money went to food, water, shelter and psychosocial help for more than 80,000 adults and children, according to an interim report published today by Giro555.
The disaster, caused by the explosion of some 2,750 tons of ammonium nitrate stored in a harbor shed, claimed at least 220 lives. More than 6,500 people were injured and 300,000 people were left homeless. Some 200,000 buildings were seriously damaged or swept away by the impact, and much of the infrastructure was destroyed.
Thanks to the proceeds of the National Action for Beirut, more than 600 homes have been restored in recent months and some 3,400 families have been provided with food packages and hot meals. Some 33,000 people also received financial support – both for basic necessities and for restarting their businesses – and more than 20,000 adults and children received psychological help.
"A great result, especially when you consider that our local aid workers had to deal with lockdowns and a plummeting currency due to a severe economic crisis. They have done everything they can to reach the most affected people, with success. But in these uncertain economic times and various crises, our commitment to the Lebanese population remains sorely needed," Garance Reus, chairman of 'Samen in Actie for Beirut' and director of Plan Nederland, said in a statement.
4.5 million
The remaining 4.5 million euros from the Giro555 action will be spent up to and including 31 July 2022 on psychosocial help, repairs of houses and infrastructure, as well as financial support and training for small and medium-sized businesses. In addition, the eleven collaborating aid organizations continue their regular work for the people of Lebanon.
The corona crisis has slowed humanitarian aid. The construction of the city and infrastructure is slow due to the financial chaos in the country. With an inflation rate of 300 percent, Lebanon is in an economic downturn. There is a shortage of medicines and grain. There is little supply of goods from abroad, because the port is still destroyed.
sued
The cause of the fire that caused the nearly 3,000 tons of ammonium nitrate to explode remains unclear. The investigation will take a long time. Documents have since surfaced confirming that – in addition to the port authorities – the political leaders of the country, including President Aoun himself, were aware of the storage of the highly explosive chemicals. They lay like a ticking time bomb for years in a warehouse, close to busy residential areas.
The Lebanese president called this "unacceptable" and promised "severe punishments" for those responsible. The government resigned in the wake of the disaster. According to Prime Minister Hassan Diab, this was due to structural, large-scale corruption. He and three former ministers, including Public Works Minister Ghazi al-Aridi, were charged late last year for the negligence behind the explosion.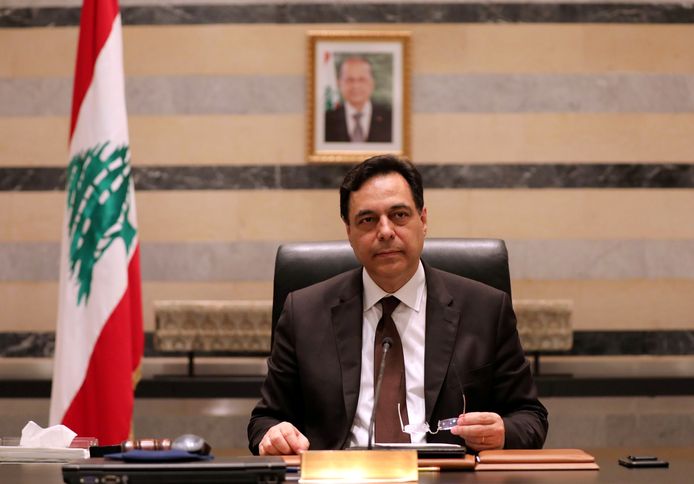 Process
Many Lebanese doubt whether there will be a fully transparent and fair trial against the suspects. Lebanese Justice Minister Marie-Claude Najm told news site Al Jazeera on August 12, 2020 that she is not surprised that there is mistrust of the Lebanese judiciary, but that she sees this as an opportunity to restore confidence.
"Much of the criticism is justified because of the system's slowness and the political context, but this case is an opportunity for the Lebanese justice system to prove that it can do its job and regain the people's trust," Najm said. . "It will be difficult to do things in this case as they have been done in the past."
Dutch people
Dutch people were also among the victims. Two employees of the Dutch embassy and three partners of employees were injured. One of them, the wife of Ambassador Jan Waltmans, was seriously injured and succumbed to her injuries three days later in hospital. Hedwig Waltmans-Molier (55) saved two lives by donating her organs.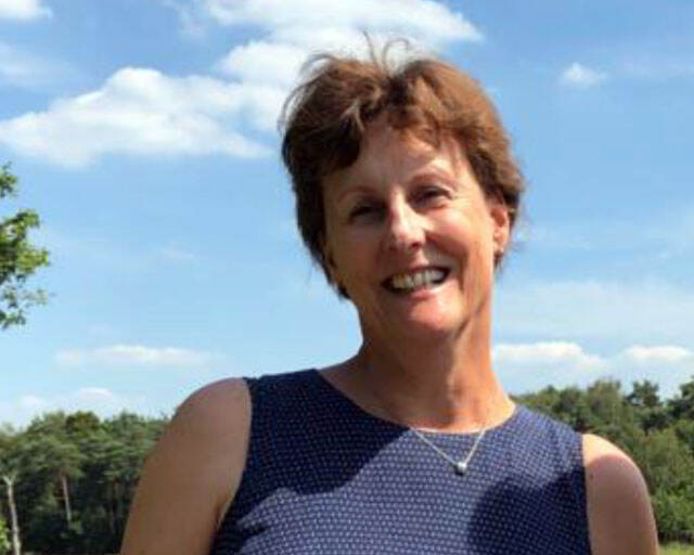 Free unlimited access to Showbytes? Which can!
Log in or create an account and don't miss out on any of the stars.

Yes, I want free unlimited access