Sam and Joel. Sylvia and Will. Midge and Susie. Toby and Libby. They are the television couples of the season and they are couples of friends. Love, work and family may continue to dominate dramas and comedies but, within the current series, some of the most outstanding place friendship at the center of their stories and revalue (with grace, tenderness or introspection) this bond. Without sexual entanglements involved and without gender being a barrier.
Titles like 'Somebody Somewhere', 'Platonic', and 'Fleishman is in trouble' seem to transfer to the screen the concern that has lately filled articles in publications such as 'The New York Times' or 'The Guardian': 'How to make friends as an adult' ', 'Why do men have such a hard time making close friends?' or 'I didn't want her in my life: how to break up with a friend'.
Let's start with an important observation: in addition to participating in the great moments, friends are in the most mundane, in those dead times in which life passes without epic. In 'Somebody Somewhere', we see Sam and Joel racking up steps in the park, singing songs in the parking lot, making cocktails in the kitchen, and going to lousy concerts where they have to hold back their laughter. Enough for the viewer to notice that their friendship is the most important thing they have, a sphere of security where they can be themselves, without hindrance.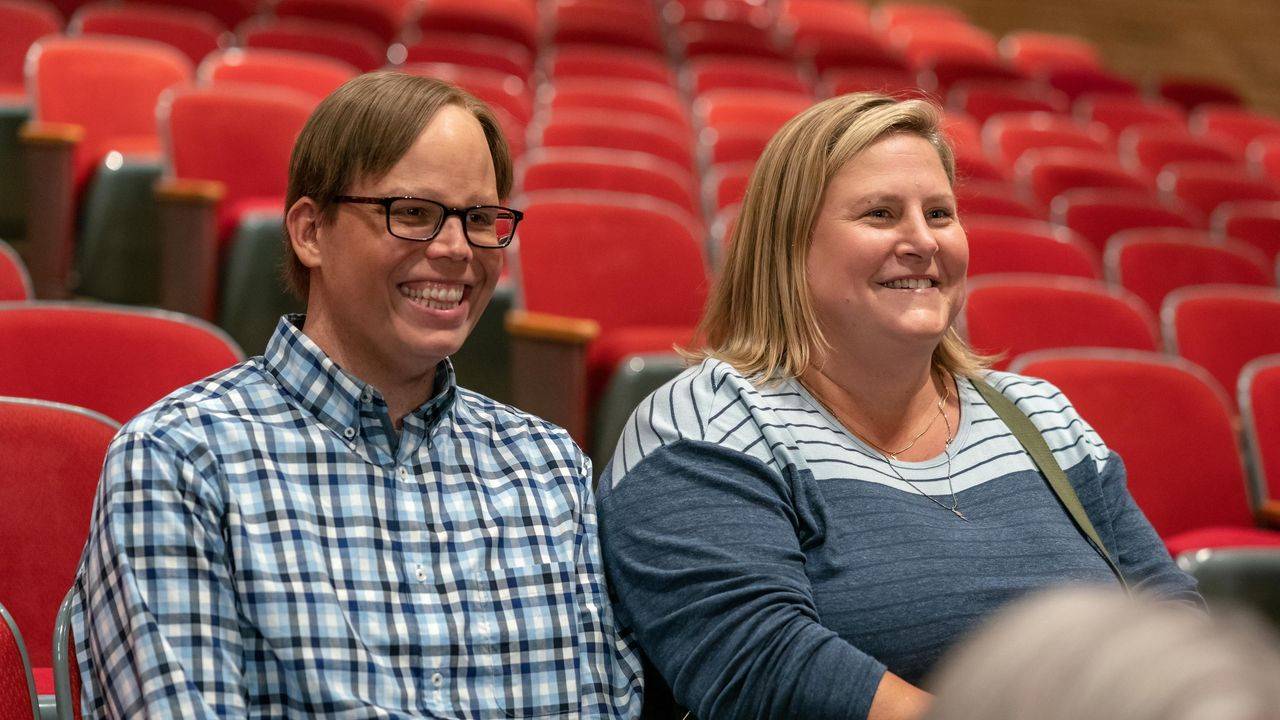 And who are they? Well, two characters who apparently have no aspirational seeds: Sam -an overwhelming Bridget Everett- is a single, obese woman with no professional ambitions who has returned to her Kansas town. Joel, a gay man, much more of a dreamer and a believer. They share their passion for music and their sense of humor, they also know each other's weaknesses, those wounds that still sting and that must be probed tactfully. In short, it is easy to see that they are platonically in love.
This duo of a straight woman and a homosexual man has its own genealogy (from 'Will & Grace' to 'Sex and the City'), but in 'Somebody Somewhere' everything happens at ground level. If something stands out from this series, it is its ability to concentrate on the most trivial part of life and cause us, at the same time, to wince with emotion.
The second season, which can now be seen in its entirety on HBO Max, begins as the story of a friendship and ends as a breakup. When Joel starts dating a man, he prefers not to tell Sam to protect her, something that will not work well.
Accustomed to great pyrotechnics, in this series the dramatic arcs may seem insufficient, but they contain major challenges. "I set rules for people and have unfair expectations because I think that protects me, but I don't want to keep doing it," Sam tells Joel, summing up in a few words what it's like to overcome the fear of change and being known. Luckily for us, the third season is already confirmed.
The long shadow of Harry and Sally

Changing the combination of gender and sexual orientation, 'Platonic' asks us a much more classic question: can a heterosexual man and woman be friends? Will and Sylvia seem to be getting it.
This Apple TV comedy, currently on the air, is worth it just for letting us see Rose Byrne and Seth Rogen together again. After the movie 'Damned Neighbors', in which they played a married couple, this comic duo once again understood each other perfectly to embody the crisis of the 40s and make the most of the clash between different lifestyles.
This time we are talking about a reunion between old friends because Sylvia and Will were already inseparable in college. Then life took them on different paths: she has had three children, is a housewife and lives in the suburbs; he runs a craft brewery and dresses in modern (which is to say, very tacky) airs. Opposites who come back together now that he is recently divorced.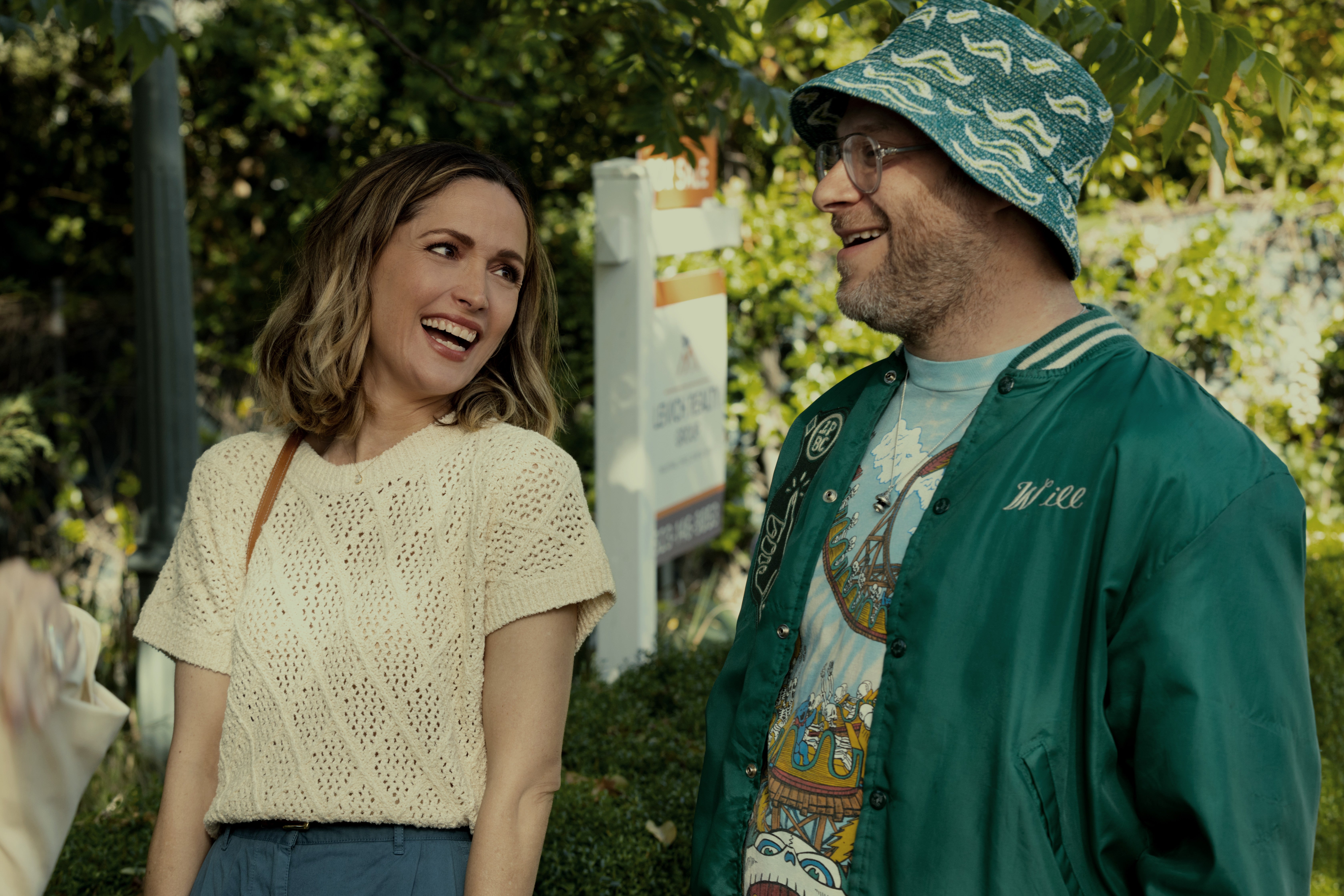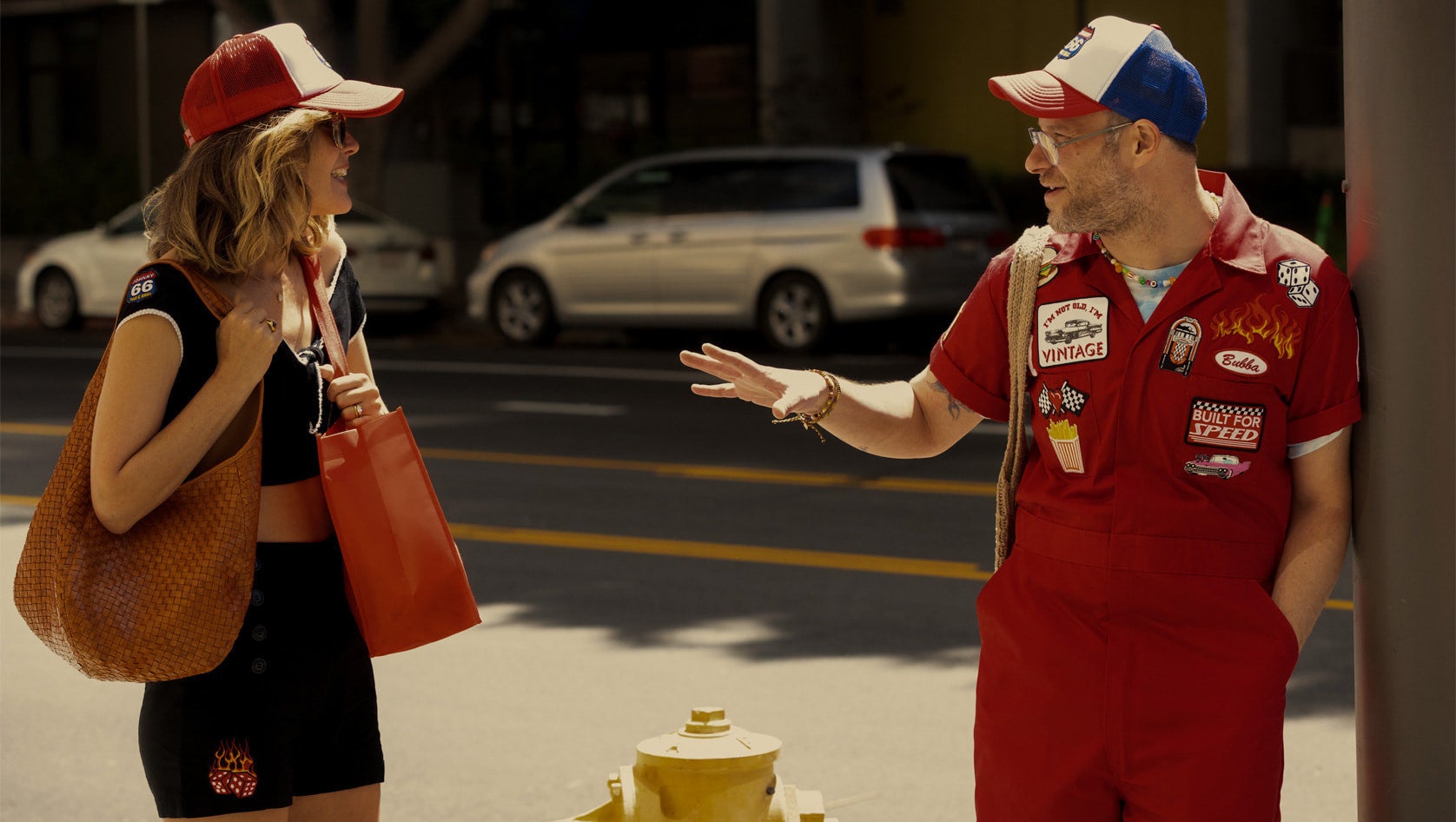 The first meeting is somewhat awkward, but there will be no going back: the fact that they are both going through a crisis triggers the need to look for each other to remember who they were years before, who they dreamed of being. Will encourages Sylvia to shake off the 'suburban mom' stereotypes, and she helps him relocate after the breakup. They also ride scooters, take drugs, and steal pets. They rejuvenate and reconnect based on adventures and, for the moment, creating certain insecurities in their other circles. Will it bill them? There are still six episodes to find out.
Curiously, in 'Fleishman is in trouble' it is also a divorce that allows for another reunion between college friends. In the aftermath of his split, Toby (Jesse Eisenberg) watches his life fall apart and takes refuge with his, Libby and Seth's old gang.
Her character (Lizzy Caplan) can remind us of Sylvia from 'Platonic' and it is that, although this series has a much more dramatic tone, it does share with that plot details that reflect the difficulties (logistical but also affective) to combine children, marriage and friends.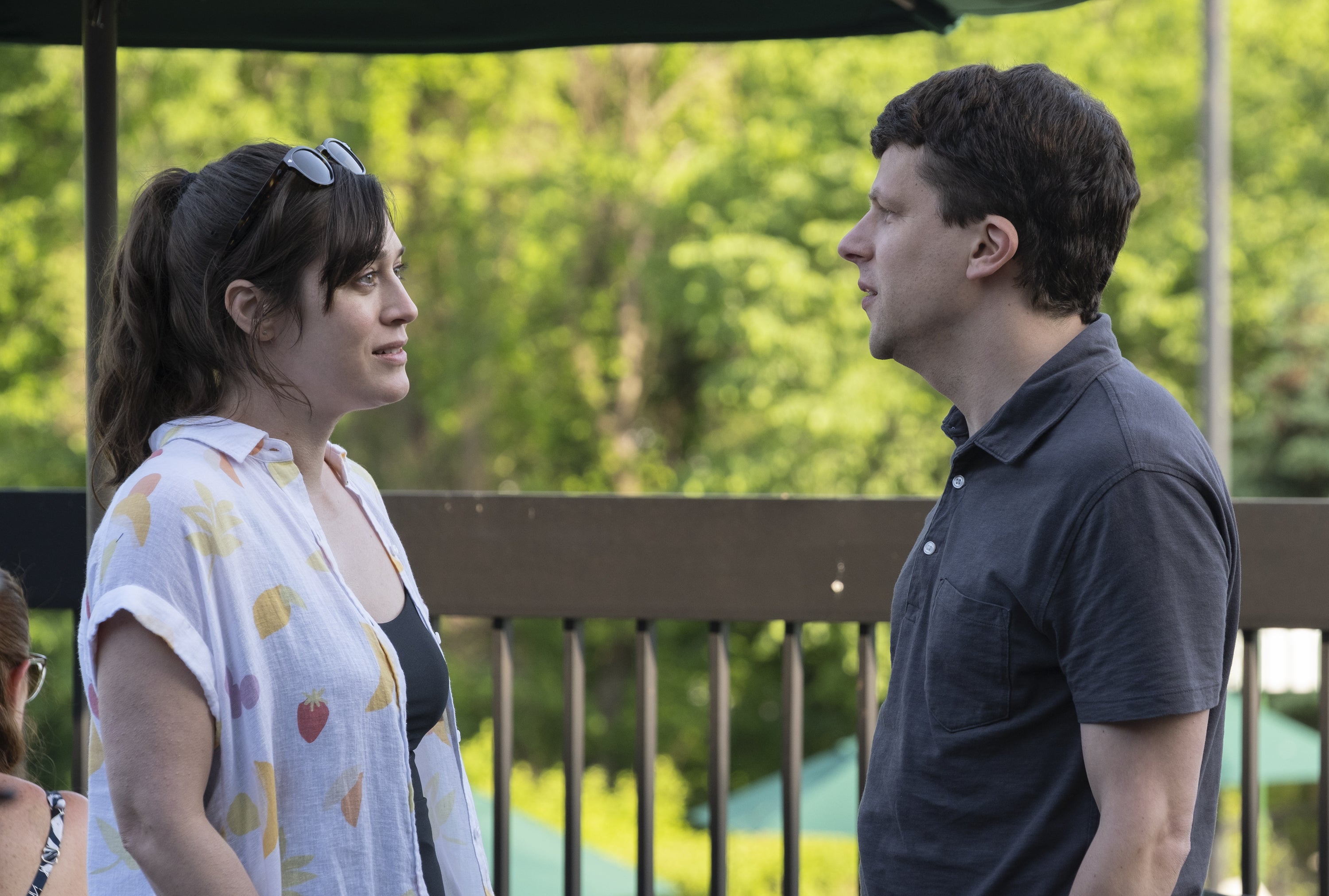 Once again we find a woman who, thinking about family well-being, has ended up in a housing estate, being a housewife and feeling locked in a vital mold that is too tight for her. When Toby shows up, Libby embraces him as a possible escape route, driven not by sexual desire for him, but by her rejection of the life she leads, as an opportunity to ask herself the question she's been wanting to ask herself for a long time: when did she decide to give herself up?
A friendship that does not lead to sex

The Disney + series, adaptation of Taffy Brodesser-Akner's book of the same name, explores this relationship as the chapters progress. Perhaps traditionally "exploring" a friendship was tantamount to adding a little sexual tension to the mixer, but that's not the case here.
The affinity between heterosexual characters -he comes to defend the series- is also mediated, for example, by motherhood and fatherhood or by professional ambitions. Not only and necessarily for sex. That Libby ends up discovering common ground with Rachel, the ex-wife of her friend, allows her to distance herself and reframe her appreciation of Toby.
Finally, although we already knew about the case of Midge and Susie, the end of 'The Marvelous Mrs. Maisel', which can be seen on Prime Video, has confirmed that their relationship is the pillar of these characters. They met in the first chapter (premiered back in 2017), when Midge launched into live comedy and Susie would become his agent. Let's remember the context: the 50s, New York and two women trying to make a name for themselves in a world as masculinized as that of 'stand up'. Since then, many successes and also professional and personal bumps.
However, the last season of the series, structured based on 'flashfowards', let us see that in the future Midge and Susie would get angry over money, mafia and bad decisions, predicting that friendship and business do not usually get along. Luckily, the final chapter hides a reconciliation that restores his unconditionality.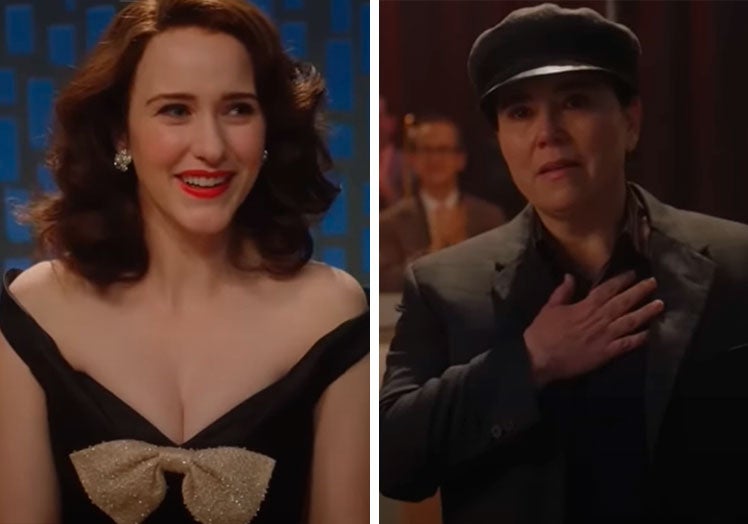 This scene does not belong to that denouement, but it does to the last episode: Midge is doing her triumphant monologue on television and when she looks towards the stands of the set she meets the eyes of Susie, proud. At that moment, the words of another great story of friendship between women, 'Frances Ha', could well sound when Greta Gerwig's character described her relationship with her best friend like this: «It's like when you look across the room and you you meet his gaze, but not because you are possessive or it is something sexual, but because that is your person in this life ». As I said, Midge and Susie.
#sex #entanglements #series #platonic #love