'Dragon Ball Super' arrived with a new season in 2015 to revive the excitement of fans of the anime based on the manga by Akira Toriyama. However, this installment ended and everyone was waiting to know when it will continue, so a recent announcement on the official Instagram of 'Dragon Ball' It set off the alarms for a possible big revelation.
What will it be about? This could be confirmation that 'Dragon Ball Super' will have a second season through a trailer. For this reason, here we tell you everything you need to know about when and where the announcement will be made.
What does the 'Dragon Ball' ad say?
According to the official announcement of 'Dragon Ball', on Thursday, October 12, 2023the anime will have a special panel at New York Comic Con, where will reveal important information regarding the series, which has Goku and company as protagonists. This fact has excited fans, since they hope that season 2 of 'Dragon Ball Super' will finally be confirmed.
The official 'Dragon Ball' account published an announcement on September 8. Photo: Dragon Ball Instagram
"This year's upcoming New York Comic Con will feature the special 'Dragon Ball' panel! Thursday, October 12 from 12:45 pm – 1:45 pm (EST). Get ready for the latest information on DRAGON BALL! Stay tuned for more information," reads the description of the photo published on the anime's official Instagram.
What time will the 'Dragon Ball' announcement be made at Comic Con?
The 'Dragon Ball' announcement date at Comic Con is Thursday, October 12 and will begin at 12:45 pm (EST) in New York. Below, we leave you a complete list with the schedules by country so that you do not miss the important information that will be revealed about the anime:
Peru, Colombia and Ecuador: 11.45 am
Venezuela, Bolivia and Paraguay: 12.45 pm
Mexico, El Salvador and Guatemala: 10.45 am
Argentina, Chile and Uruguay: 1.45 pm
Spain: 6.45 pm
Where can you see 'Dragon ball super'?
Currently, the first season of 'Dragon ball super' can be seen in full on the platform Crunchyroll, a streaming service specialized in anime content officially and legally. To access this page, you must have a registered user or create one and choose the plan that best suits you; Additionally, a 14-day free trial is offered.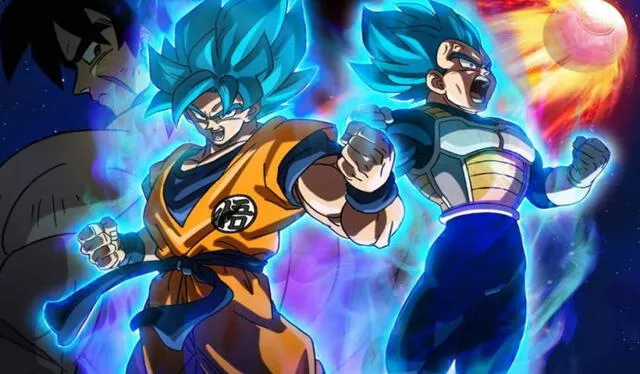 'Dragon ball super' is available for streaming. Photo: Toei Animation
#Dragon #Ball #Super #trailer #October