Actress and director Angelina Jolie chose her next directorial job – her new film will be a screen version of a book of memoirs by a British war photographer Don McCullin (Don McCullin) called "Unreasonable Behavior".
Who is Don McCullin?
McCullin was born in 1935 in London (he is now 85 years old). In 1953, he was drafted into the Royal Air Force, tried to pass the exam as a photographer, but failed – at 15 he dropped out of school due to the death of his father. He served as a photographer's assistant during the Suez Crisis in Africa, bought his first camera there, and after serving in the army began collaborating – already as a photographer – with The Observer, then for many years was a photojournalist for Sunday Times Magazine. He was a specialist in environmental disasters and military conflicts – his photographs from the Vietnam War and the conflict in Northern Ireland are highly regarded. In addition, in 1968 he made a photo shoot with The Beatles, timed to coincide with the release of "The White Album" – these pictures of musicians in colorful costumes are known as "The Mad Day Out".
52 years ago today we were blessed by The Beatles' "Mad Day Out" photo shoot pic.twitter.com/woWQ5N7aRz

– joanne (@getbackjow) July 28, 2020
McCullin risked his life more than once; once a bullet was stopped by his camera. The British government considered him too scandalous – and, for example, he was not accredited to cover the Falklands War, citing "lack of seats." McCullin is the author of several books – "The Palestinians", "Beirut: A City in Crisis", "Don McCullin in Africa", His book "Created by War".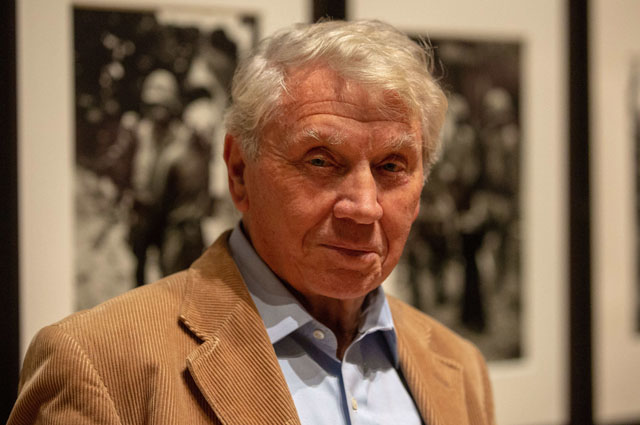 What is known about the picture of Jolie?
Angelina Jolie does not act as an actress very often now, but her regular directorial work is of interest, although it is criticized. Her debut was the 2011 film In the Land of Blood and Honey about the Bosnian War. She also directed the military drama Unbroken, the melodrama Cote d'Azur, in which she starred with her husband Brad Pittand the co-Cambodian-American historical drama They Killed My Father First.
There is no data on the cast of Unreasonable Behavior yet, writes Deadline. The release date of the film is also unknown.
But one of the film producers will be an actor Tom Hardy – however, it is not reported whether he claims to be the main role.
…