Hiking specialYoung or old, mile-eater or just started, hiking is for everyone. In this article, we introduce six types of hikers.
The ex-top athlete
About dikes and basalt blocks
Rintje Ritsma (51) has regularly walked both during and after his career. The former world champion and Olympic medalist speed skating loves being alone in nature.
,,During my career, every year I laid a foundation for the skating season by taking long walks. Then I would walk for seven or eight hours through the mountains up to the glaciers. The next day I had a lot of muscle soreness, mainly from the descent.






Being really all alone
I also like to walk at home. I always set myself a goal. For example, after the winter of this year, I went on a long trip: a route of 20 kilometers along the IJsselmeer. The challenge then is to reach the end point, where my wife will pick me up. And it's not boring: you walk on dikes and basalt blocks. I love being alone for a while, looking over the water and being in nature. It is of course also very healthy.
If you walk every day, you get fit. Last year I already participated in the Alternative Four Days Marches for one day and will do so again this year. I walk along with business relations. Walking is the ideal way to chat and have fun. That is a lot more difficult if you are exercising intensively. I don't know yet whether I will ever participate in the Nijmegen Four Days Marches. It always beckons, who knows."
The sports teacher
'People are capable of a lot'
Phemia de Boer (68) from Alphen aan den Rijn runs the Alternative Four Days Marches for her own health and that of others. She previously received a royal award for, among other things, her commitment to make people move.






Combine walking with a good cause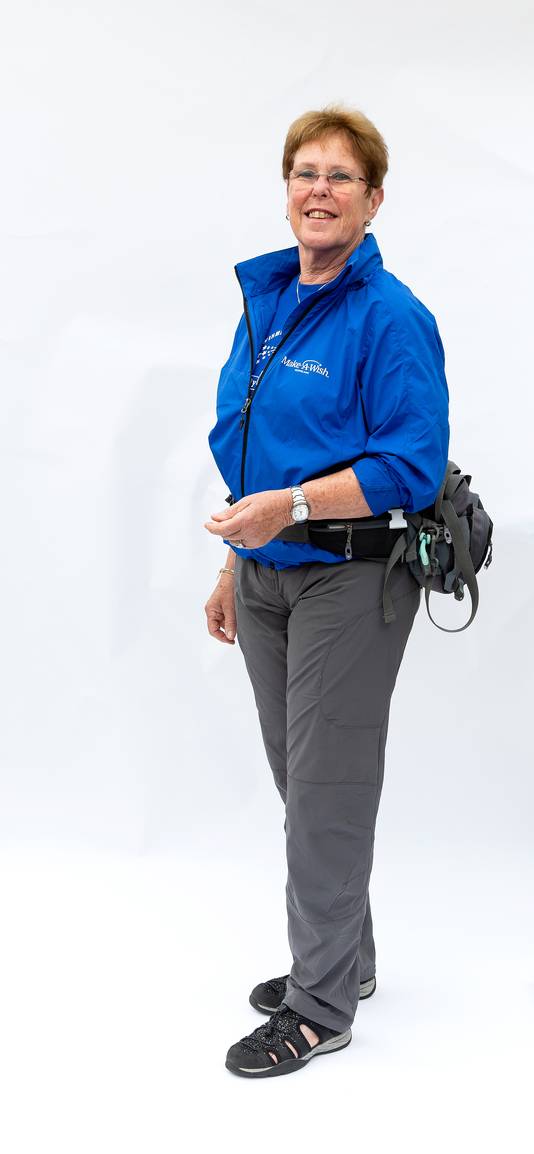 ,,Sports has always been my life, as a sports teacher. Even after I got the Mexican flu in 2009 and because of that I can never use one of my lungs again. I then went for a walk. It calms me down, I meet people and I see new things all the time. I saw an opportunity to combine walking with raising money for a good cause. I was already a volunteer at Make-A-Wish, which grants the wishes of children with serious illnesses. I went to run the Nijmegen Four Days Marches for them, had myself sponsored. I did that with my twin sister, but she had a heart attack during the 2015 edition. Fortunately, everything turned out well.
Last year I walked with children from special backgrounds. For example, a girl with Down syndrome. And a child who has pancreatic cancer. Three generations of former pupils from one family also attended. I want to show them what they are capable of: a lot, really. This year I am taking young people from deprived areas in tow during my Alternative Four Days Marches. I walk the 30 kilometers for Make-A-Wish and want to take them with me. This way they get to know children who have it even harder. Hopefully I can convince them to walk more often."
The youngest
'It is a pity that there is no audience'
At 9 years old, Fleur Jansen from Nijmegen is one of the youngest participants in the Alternative Four Days Marches. She walks in a group of fanatical ladies, including mother Wendy and sister Merel (11).
"Walking is popular in our family. My grandfather used to walk as well. He encouraged my mother to participate in the Four Days Marches when she went to study in Nijmegen. Mom has now walked out on him sixteen times. Last year my sister Merel also accompanied me. I think that was so much fun. They came home every day with nice stories about the beautiful things they had seen. I wanted to participate.






Every now and then stop at a terrace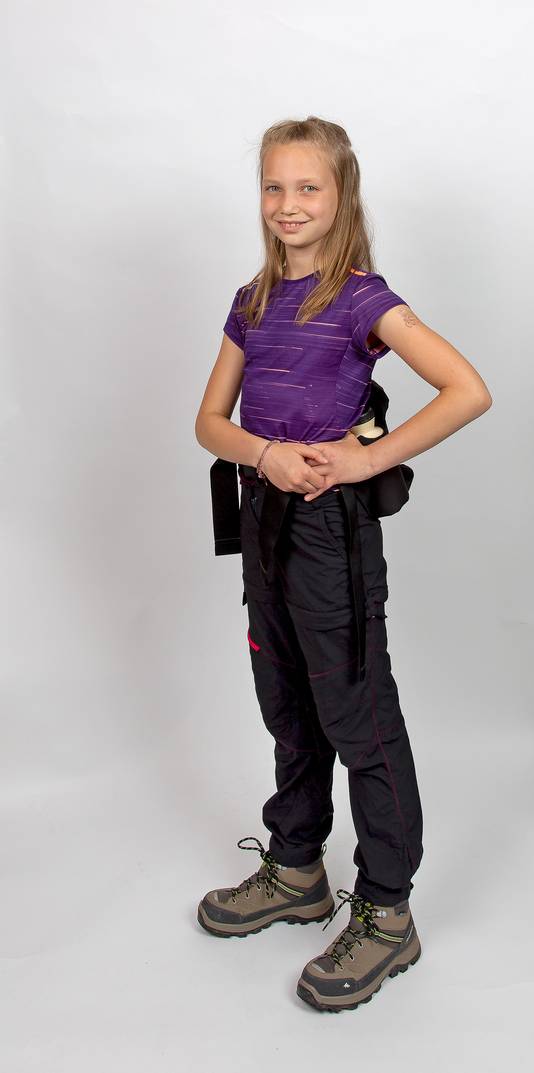 I also walked a lot myself. Earlier I walked the 10 kilometers of the evening four days through school. That went well. I think that 15 kilometers will also go well, the last 5 kilometers will be harder. But we walked 20 kilometers on holiday in Argentina and part of it went uphill as well. When I come home after a day of hiking, I just chill out to save energy. So that I can go back to it the next day.
I really enjoy doing the Alternative Four Days Marches with my mother and sister. It is a pity that there is no public, but we can now determine the routes ourselves. And occasionally stop at a terrace. Hopefully it's fun. Then I will participate in the real Four Days Marches from the age of 12."
The dog owner
Away from walking around thanks to Pluto
Sven Remijnsen (46) from Kloetinge learned from golden retriever Pluto how much fun walking is. It keeps him fit and helps him make important decisions.
"I'm not that sporty. I preferred cycling anyway, I thought walking was way too slow. That changed when we took Pluto in 2014. It quickly became too strong for my wife and kids, so I got it in my pack. Since then I walk with him a few times every day."






Straying and not coming home until two hours later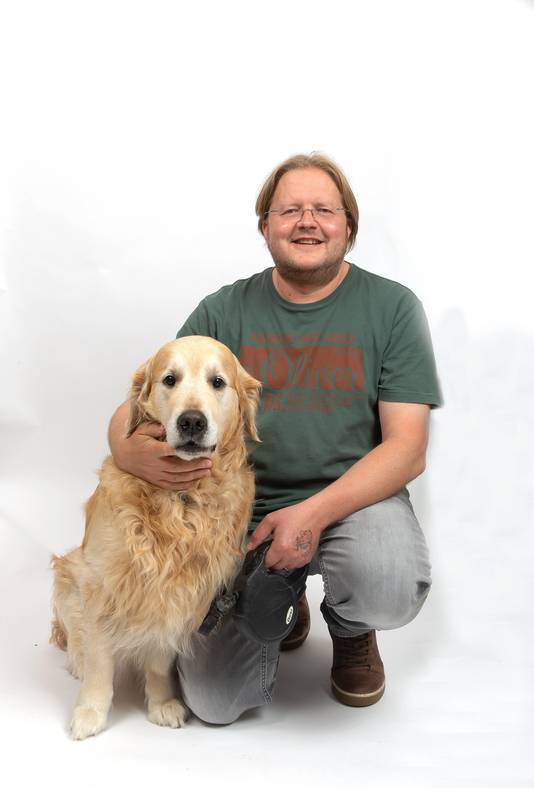 ,,We live on the edge of Kloetinge and I can easily step into the polder. I love to walk there among the farms and trees. Without it I would have weighed 100 kilos by now. But it's also good for my head. I'm really looking forward to that round. Sometimes I'm busy with all kinds of things all day long. Then I miss the big line. When I walk a long route with the dog, I can organize everything in my head. That's why I make the most important decisions. In 2015 I was offered a permanent job as a freelancer. I still remember where I took the plunge. Unfortunately, a dog's life does not last as long as a human's. I'm going to miss Pluto terribly when the time comes, but I'll keep walking. For now, I'm still enjoying our adventures together. Wander off and then come home two hours later. Then we had a wonderful evening."
the soldier
With mixed unit from Rotterdam to Nijmegen
Military Theo van Kaathoven (56) from Den Bosch has already completed the Nijmegen Four Days Marches seventeen times. He enjoys the atmosphere on the road and the solidarity between soldiers from all over the world.
"As a soldier you have to keep stimulating your body. The Nijmegen Four Days Marches is ideal for this. But above all it is a very pleasant week. You have to train for it though. If you do that, you can easily complete the 40 kilometers.






It feels like one big army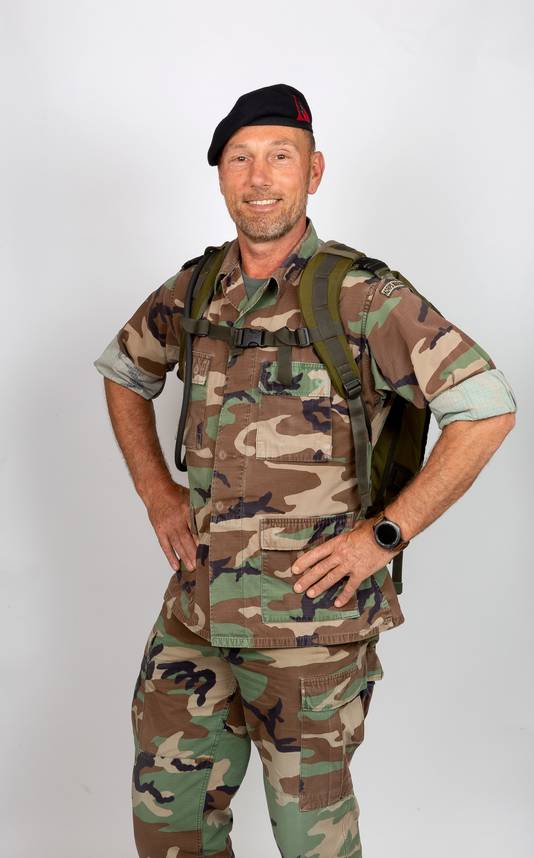 I started unprepared once, that was my second participation. Then I met myself. You enjoy less fun along the way. I found the first participations the hardest anyway. Then you don't know what to expect yet. I now have so much experience with the Four Days Marches that I know exactly how fast I have to run and what I need to keep it fun.
We always stay at Kamp Heumensoord during the regular Four Days Marches. That's fantastic. You are there with soldiers from all kinds of countries, but it feels like one big army. I am happy that we can now do the Alternative Four Days Marches. We walk with a mixed unit of the air force and navy from Rotterdam to Nijmegen. We sleep at a number of barracks along the way. We walk the Alternative Four Days Marches for charity: Just in Time 4 Heroes. Normally you walk for yourself, to get that Four Days Marches Cross. This is just as beautiful. Now we can make families with children who don't live much longer happy with a fully catered weekend on Terschelling."
The connector
All the time to get to know each other
For Mo Hersi (36) from Eindhoven, walking is a way to connect nationalities. He fled Ethiopia himself and wants to let everyone walk together with his World Team.






What a party the Four Days Marches was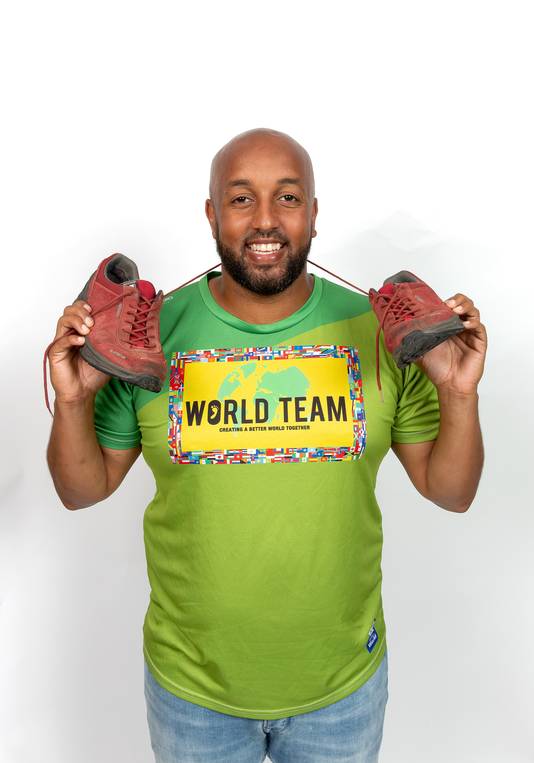 "In 2017 I walked through the Netherlands to raise money for the Council for Refugees. I met such a person from the organization of the Nijmegen Four Days Marches. He invited me to run the 50 kilometers, which I accepted. I was blown away by the event, thought it was such a party. It struck me that there were few walkers of color, from Africa and the Middle East for example. People I see in everyday life. I thought: I want as many nationalities as possible to participate. In 2018 we already ran with 25 nationalities, we also started an association as a World Team. I'm aiming for a hundred now. The most important thing is the connection. I notice that it arises while walking. We walk in pairs, Dutch people with people from a different background. By walking, everyone takes the time to get to know each other.
I sometimes see problems arising in daily life, because the Dutch ask direct questions such as: why did you flee? Walking together makes a relaxed conversation possible. Now I am running the Alternative Four Days Marches. We are eager for a 'normal' edition again. Some have already marked the dates for the Four Days Marches 2022."
Free unlimited access to Showbytes? Which can!
Log in or create an account and don't miss out on any of the stars.

Yes, I want free unlimited access