The shortage of vitamin D during pregnancy is associated with an increased risk of ASD And ADHD 44% in offspring compared to mothers who have sufficient levels of the substance: this is stated by a study conducted in collaboration with researchers of the University of Turku, Finland, and Columbia University, New York.
The results of the Research have been published in the scientific journal Biological Psychiatry.
Can vitamin D deficiency in the mother lead to the development of autism in the offspring?
Low vitamin D intake during pregnancy can influence the development of autism in the baby, in combination with genetic factors, smoking, parental age and obstetric complications. The research result remained unchanged when other factors such as age, ethnicity, smoking, psychopathology and substance abuse were taken into account.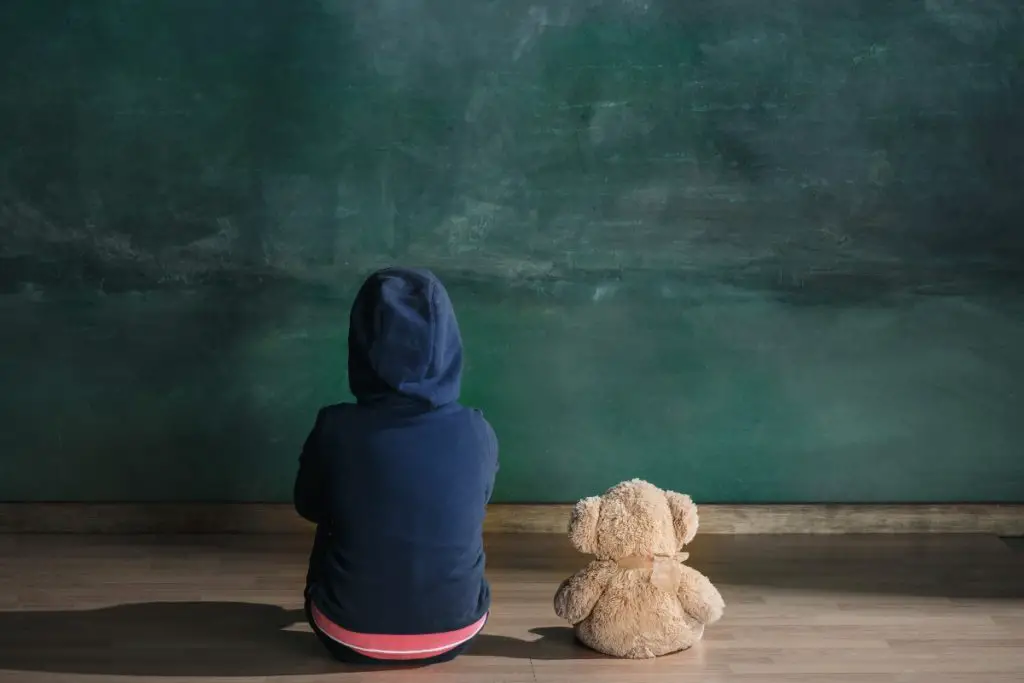 "The results are significant for public health as vitamin D deficiency is easily preventable ", says the first author, Professor Andre Sourander ofUniversity of Turku, in Finland. The research team has previously shown that vitamin D deficiency is also associated with an increased risk of ADHD in offspring.
Serum samples were collected prior to the introduction in Finland of the national recommendation for vitamin D supplementation during pregnancy. The current recommendation for pregnant women is a daily supplement of 10 micrograms of vitamin D throughout the year: "Vitamin D deficiency is a serious global problem"Observes Professor Sourander.
The study included 1,558 cases of ASD and an equal number of matched controls born in Finland between January 1987 and December 2004, followed through December 2015.
Are children with low vitamin D levels more likely to develop autism?
Babies born with low blood levels of vitamin D are 33% more likely to have autism than those born with high levels. The researchers presented the unpublished results at the annual meeting today 2018 of the International Society for Autism Research in Rotterdam, the Netherlands.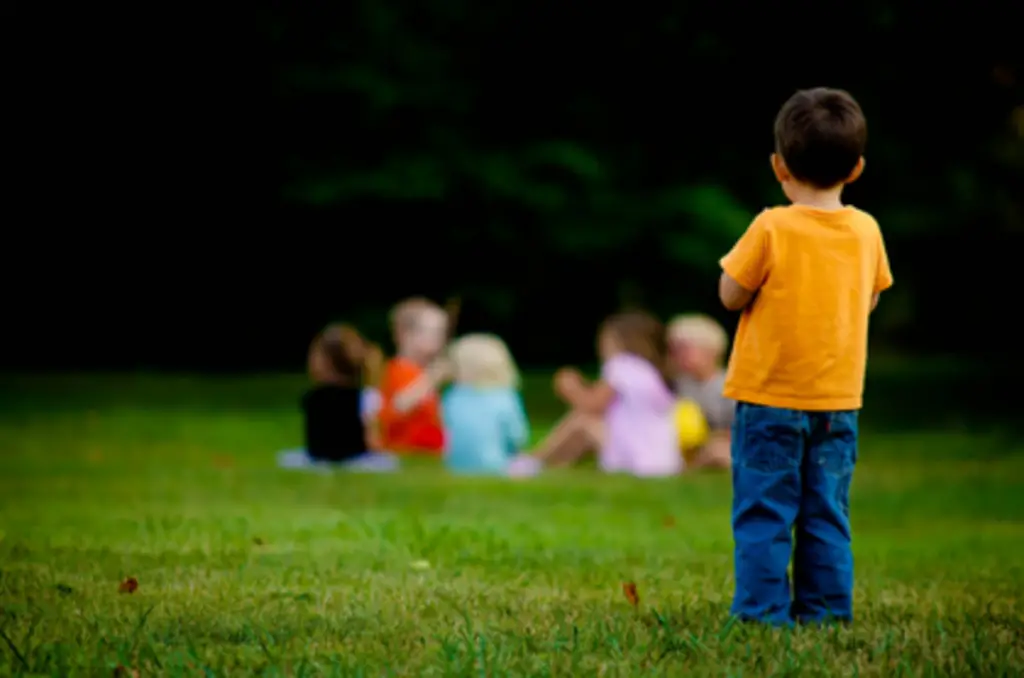 The findings come from the largest study evaluating a link between vitamin D and autism. It is about an analysis of blood samples from 3,370 newborns in Sweden, 1,399 of whom are now diagnosed with autism. The findings of this research reinforce the evidence for a link between vitamin D and autism risk. A 2017 study of 4,000 children in the Netherlands, including 68 with autism, revealed that those born to women with vitamin D deficiency have more than double the risk of autism.
A link between vitamin D and autism is not surprising, because the nutrient is crucial for normal brain development. Newborns get vitamin D from their mothers, who get most of them from sunlight. However, vitamin deficient women should not panic about their child's risk of autism.
"The size of the relationship is so modest"Says the lead researcher Bruan Lee, associate professor of epidemiology and biostatistics at Drexel University in Philadelphia, who presented the results. "This does not mean that any shortcomings should be underestimated ".
Lee and his colleagues measured vitamin D levels in blood samples drawn from babies born in Stockholm between 1996 and 2000. Blood tests are routinely done within days of birth to screen for rare diseases. Experts used limits established in adults to classify children as deficient, insufficient or sufficient in vitamin D. The study involved 1,399 children with autism.
Scientists have found that children who have lower than average levels of vitamin D are about 1.33 more likely to have autism than those who have average or above average levels. Researchers checked the year and season of preterm birth and delivery, as well as maternal age, smoking, multivitamin use, body mass, psychiatric conditions, and place of birth.
The same results were seen when Lee and his team limited the autistic group to 947 children who do not have intellectual disabilities. These findings suggest that concomitant intellectual disability does not take into account the link between vitamin D and autism. The research reproduced this evidence by comparing data from 357 children with autism with data from 364 of their unaffected siblings. So neither the genes nor the environmental factors shared by the siblings are likely to explain the link.
The researchers also had access to maternal blood samples for 340 children with autism. These blood samples were collected during pregnancy – researchers found that babies born with low vitamin D levels to vitamin-deficient women are 1.75 times as likely to have autism as non-deficient mothers.
Research findings suggest that higher maternal and neonatal levels of vitamin D reduce the chances of autism. However, Lee cautions that nutrition-related factors beyond vitamin D could explain the link: "Nutrients don't travel alone," explained the scientist: "So it is likely that if you are rich in vitamin D, it is very likely that you are rich in some other "vitamin X"And it is very likely that vitamin X could be responsible for the association".
He also warns that the findings may not be generalized to people outside of Sweden, which has lower sunlight levels than many other places. Furthermore, he says the limit for vitamin D deficiency in adults may be meaningless for infants. To determine if the link between autism and vitamin D is real, researchers should test whether taking vitamin D supplements during pregnancy reduces the risk of autism.
Is Vitamin D Deficiency Linked to an ADHD Diagnosis?
Attention Deficit Hyperactivity Disorder (ADHD) is one of the most common mental health disorders. The impacts of various micronutrients on ADHD have been studied in recent years. However, vitamin D has received far less attention. This study aimed to evaluate the association and level of serum vitamin D in children with ADHD.
Researchers identified many ADHD-associated covariates in offspring, including maternal age, self-reported smoking, socioeconomic status, immigrant status, and substance abuse.. In addition, the diagnosis and psychopathology of paternal and maternal ADHD were associated with ADHD, as were the gestational age of the offspring and weight for gestational age (WGA). Even after checking for all of these covariates, the results of this study demonstrate a significant relationship between lower maternal vitamin D and the diagnosis of ADHD in children.
The nationwide, population-based case-control study surveyed 1,067 participants with ADHD and 1,067 control participants. All participants were born in Finland between 1998 and 1999 and all diagnostic data is from the Care Register for Health Care ( CRHC ), which contains all public and private inpatient and outpatient diagnoses after January 1, 1998.
Participants in the ADHD group were diagnosed using the International Statistical Classification of Diseases and Related Health Problems (ICD-10) criteria, and the diagnoses were based on the ICD criteria for hypergenic disorder. The number of patients diagnosed with ADHD in this study was very low, but it is fair to specify that ADHD is not yet a common diagnosis in Finland. Participants in the control group did not have a diagnosis of ADHD, conduct disorder (as order of conduct is commonly a misdiagnosis for ADHD), or severe intellectual disability.
Researchers determined maternal vitamin D status by retrieving maternal sera samples from the Finnish Maternity Cohort (FMC), which collects data on virtually every pregnancy in Finland with the patients' informed consent. After being absorbed through the skin or from ingested food, vitamin D metabolizes into 25-hydroxyvitamin D [25(OH)D], which can be measured to determine a participant's vitamin D level.
The researchers used a quantitative immunoassay to calculate maternal vitamin D status during the first trimester of pregnancy. In general, the researchers reported that they found very low maternal vitamin D levels. This result was influenced by some important factors.
First, the researchers collected data from pregnancies prior to 2004, when Finland issued a national recommendation for vitamin D supplementation for pregnant women. Furthermore, Finland is one of the northernmost countries in Europe: Southern Finland also receives only 6 hours of sunlight per day during the winter months, and Northern Finland (above the Arctic Circle) is in a state of perpetual darkness since December to January. Therefore, seasonal impacts on vitamin D levels were extremely prevalent in this study, and the researchers controlled for these results.
This study was carried out in conjunction with the Finnish ADHD prenatal study, which collected information from all live births between 1991 and 2005 and reported any ADHD diagnoses since CHRC up to 2011.. Study participants with ADHD had to be diagnosed before they turned 14; the mean age at diagnosis in this study was 7.3 years. Therefore, data from patients with late ADHD diagnosis were excluded from this research. Additionally, all participants with ADHD were referred to specialized services and the researchers admitted that the ADHD group "Probably represents the most severe cases of ADHD."
Two previous studies have observed maternal vitamin D deficiency during pregnancy and symptoms of ADHD
in offspring, but these studies rely on parental or teacher assessments rather than formal ADHD diagnostic data. Therefore, more studies are needed looking at maternal vitamin D levels and ADHD diagnosis rates that rely on objective diagnostic criteria for complete confidence in these findings.
Prior to the study, the researchers hypothesized that maternal low levels of vitamin D during early gestation would be associated with an increased likelihood of babies being diagnosed with ADHD. Despite the lack of research on this specific correlation, it is reasonable to consider the role of vitamin D in the development of ADHD for a number of reasons.
Vitamin D is known to affect brain function by regulating calcium signaling, maturation and growth, to name a few. Furthermore, recent studies have discovered the important role of vitamin D in the development of the central nervous system.
Other studies have found that developmental vitamin D deficiency is associated with a range of persistent neurochemical and behavioral outcomes, from schizophrenia to autism spectrum disorder, therefore, it is critical to examine maternal vitamin D levels and their impact on developmental development. fetal brain.
Although many nutritional deficiencies are on the decline around the world, vitamin D deficiency remains prevalent. In fact, vitamin D deficiency is particularly prevalent among pregnant women.
This study provides the strongest evidence to date linking developmental vitamin D deficiency and offspring ADHD, and if its findings are confirmed by other research, it could have serious public health implications for supplementation. of vitamin D and lifestyle behaviors during pregnancy.
#Vitamin #Deficiency #mother #ADS #ADHD #offspring