The computer screen turns on and appears in the Faroe Islands Ulrich thomsen (Ordese, 57 years old), one of the great interpreters of European cinema, Danish actor of titles such as Celebration, Flashing lights, POV, Brothers, In a better world or The commune and, in his passage through Hollywood, The world is never enough, The weight of the water, The protector or The kingdom of heaven. He wears a full beard, slicked-back hair, and glass-ass glasses. The first two details are related to his current shoot, the series Trom. "The Faroes are now a paradise. Incredible, 100% covid free, a luxury. Everything open, just like the good old days, "she happily warns. "No masks." At least that's how it was last Monday afternoon, when Thomsen sat down to chat about The Good Traitor, in which, of course, he is shown close-shaven and styled with gel.
Because in The Good Traitor, which opens today in Spain, embodies a multifaceted character, fascinating in its complexity: the Danish diplomat Henrik Kauffmann. After a tour of Asia – where he even stole weapons and was a spy – Kauffmann was so skillful when it came to making contacts as a lover of the life of luxury that mythologizes the day to day in the embassies (lobster, champagne, martinis … ) and ended up heading the Danish legation in Washington. Married to the daughter of an American admiral, he had direct access to Franklin Delano Roosevelt. When the Nazi army entered Denmark, the country surrendered without a fight, lest it be devastated. And beginning with the Danish government and the king, they all bowed down to Hitler. Less Kauffmann, who in Washington decided to declare himself independent and head a free and democratic Denmark. Was he a patriot? An opportunist? Maybe everything, but it is true that if he had returned to his country, as claimed by his minister, they would have executed him ", explains Thomsen.
That is why he asked Roosevelt to recognize that new status, which would also serve him to have direct access to the Danish gold reserve, which was stored in New York (the economic tap closed from Copenhagen, he needed urgent income). Roosevelt was reluctant to the diplomat's requests, until the United States itself went to war. "Then they needed a base where they could refuel their planes and Kauffman gave up the Greenland base, in an agreement in which he knowingly gives that land away to the United States for eternity," recalls his interpreter. "As his wife blames him, Kauffmann means merchant in German. Thus he was able to continue with his life of luxury and at the same time his fight for freedom ". Not forgetting his hectic love life: he was cheating on his wife with his sister-in-law, which caused an obvious conflict between the sisters. "I would not like to reveal it, but even his death is fascinating."
With all the above, how is Henrik Kauffmann considered in his native country? "Surprisingly, Kauffmann is not widely known in Denmark. We know his name, we know that he is responsible for the US base in Greenland, but little else ", acknowledges Thomsen. "Nobody knows his particular story. I give you an example. With the premiere I went to a Danish television program to talk about the film and I coincided with the Danish Prime Minister, who was explaining measures against the covid. I know her husband, who is a cinematographer, so we chatted before we started, and I told him that I was promoting a biopic [filme biográfico] about Kauffmann. And in his eyes I could see that he was trying to remember who Kauffmann was at full speed. " After the corresponding laugh, Thomsen says that he found him a fascinating character because of "his complexity, and because even today we debate whether he did good or bad."
In what there is no debate is in the base. "We don't have a bad relationship with the United States," says the actor. "And we are not very concerned about that base, beyond Trump's slip." With that wink, Thomsen refers to the attempt of Donald Trump, then US president, to buy Greenland last August, land with enough self-government, but of Danish sovereignty.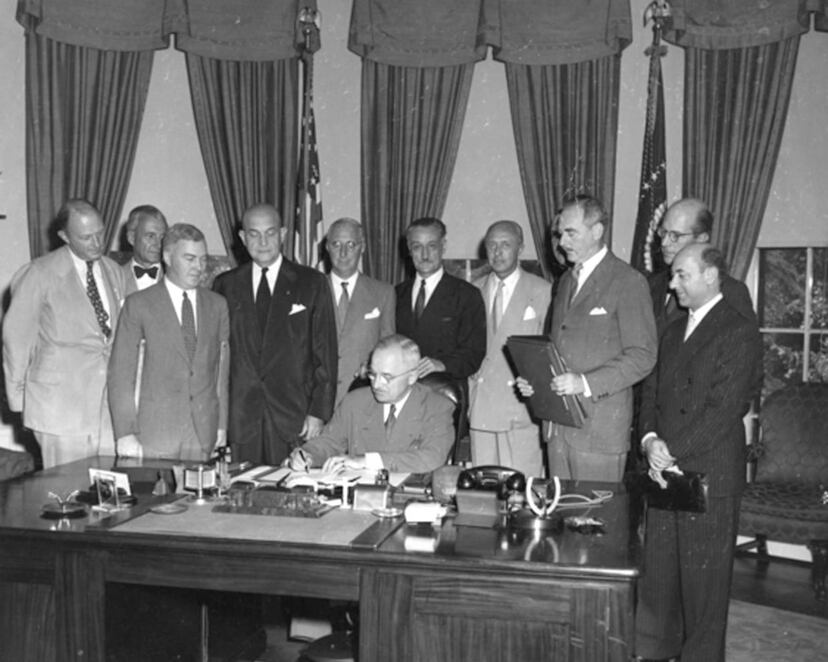 Thomsen agrees to reflect on what is homeland or what is to be patriotic, because Kauffman strained that definition: for him, Denmark as its essence was above a democratically elected government, although handcuffed by the Nazis. "We have a current problem with this concept, because every day the countries isolate themselves more, they close their doors to immigrants. And growing isolation is not a solution to global warming, wars, refugees, covid-19 … ", he argues. "That is why I think that the film is brave, since it faces that moment of doubts in the US at the end of the 1930s, when it does not want to know anything about the Nazis in Europe. You know? I am pessimistic, and I believe that the repatriation of immigrants will increase, that we will not face the problem of origin ".
The last question comes: having been a key player in Thomas Vinterberg's career in films like Celebration or The commune, Have you forgiven him for not calling you to Another round? A laugh breaks out from the Faroe Islands, followed by a serious face. "He is my friend, and every time he calls me I will go. The triumphal journey of his film, which began to shoot marked by such a painful tragedy, cannot make me happier ".