The California condor, an endangered species of vulture, can reproduce asexually. Twice in captivity a male has been born from an unfertilized egg, write biologists from the San Diego Zoo Wildlife Alliance in the Journal of Heredity. It is striking that the females that laid the eggs were in the company of a male condor. Often such virginal reproduction in animals takes place in the absence of a suitable mate.
California condors (Gymnogyps californianus) have long been on the brink of extinction. The species is native to the western US, in California and Arizona. In 1982 there were only 22 birds left. A breeding program started in 1988, from which more than 1,000 condom chicks have been produced since then. The efforts paid off: by the end of 2019, the population had grown to 525 birds, 306 of which were in the wild. However, the vulture species is still vulnerable, especially because the genetic diversity is low.
Virgin or asexual reproduction, also called parthenogenesis, occurs in nature in all kinds of animal species. Sometimes there is not a single male in the game, as with the marble crab (Procambarus virginalis), a species of crayfish whose females reproduce exclusively asexually. In other species, parthenogenesis is often 'optional': it is possible without sex, but sexual reproduction also takes place. This is the case, for example, with many reptiles – including the king cobra, appeared at the beginning of this year from a publication in Scientific Reports. But stick insects and sharks also sometimes engage in virginal reproduction.
Also read: Cloning lobster could inspire cancer researchers

In birds, facultative parthenogenesis was mainly known from turkeys and chickens living in captivity without a male nearby. In the case of the California condors in the breeding program, the females did have a fertile partner at their disposal. Yet two of them laid an unfertilized egg, from which a male was born with only genetic material from the mother.
The biologists tracked down the two males in a large-scale analysis of DNA from 911 condors, collected over the more than 30 years of the breeding program. The aim was to learn more about condor genetics.
That in both cases it was a male, can be explained from the sex chromosomes of birds. Where humans have X and Y chromosomes, birds – as do snakes and butterflies, for example – have Z and W chromosomes. With us, two of the same X chromosomes provide female offspring, with birds it is just the other way around. Twice Z is a male; once Z and once W is a female. With one mother who supplies hereditary material, only a ZZ or a WW combination can arise. The latter combination is not viable, the former is by definition male. Endless virgin reproduction from mother to daughter to daughter, as with marble crabs, is therefore not possible with birds.
The two males in the article have not reproduced anyway. One was released into the wild after 559 days, and died a few months later, just before his second birthday. He was not yet sexually mature. The researchers attribute his death to "poor integration with the wild birds and insufficient food intake." The other condor was never released into the wild: it was a small bird, weighing less than 7 kilos, while males normally weigh between 8 and 10 kilos. The authors write: "He shared a residence with a female, but was subservient with little to no courtship." He eventually died after a foot injury and a toe amputation.
Future research, and the study of mounted museum specimens, will show whether parthenogenesis also occurs in condors in the wild. Although that will not contribute to the successful survival of the species. In any case, virgin reproduction increases inbreeding. And it's a bit premature to draw firm conclusions based on two vultures, but it seems that condors born by asexual reproduction do not reproduce successfully, the authors write.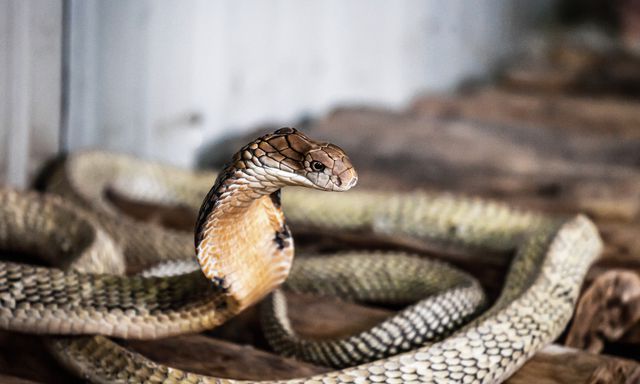 Also read: Virgin reproduction in the king cobra

#condo #chicks #born #unfertilized #eggs