The toxic cells, that is, potentially toxic senescent cells may be the new target in the treatment of Alzheimer's disease. The study was conducted by Miranda Orr, Ph.D., assistant professor of gerontology and geriatric medicine, at the Wake Forest School of Medicine and scientific researcher at WG Hefner VA Medical Center and Habil Zare, Ph.D., assistant professor of cell systems and anatomy, University of Texas Health San Antonio.
There Research, funded by United States Department of Veterans Affairs and from National Institute on Aging, was published in the scientific journal Nature Aging.
Toxic Cells: Here's What Research Says
Senescent cells are old, diseased cells that cannot repair themselves properly and do not die when they should become toxic cells that instead function abnormally and release substances that kill surrounding healthy cells and cause inflammation. Over time, they continue to accumulate in tissues throughout the body contributing to the aging process, neurocognitive decline, and cancer.
Research conducted by Orr in 2018 found that senescent cells accumulated in mouse models with Alzheimer's contributed to brain cell loss, inflammation and memory impairment. When the researchers used a therapy to eliminate this form of toxic cells, they stopped disease progression and cell death.
"However, until now, we did not know to what extent senescent cells accumulated in the human brain and what they looked like.Orr said. "It was a bit like looking for the proverbial needle in a haystack, except we weren't sure what the needle looked like."
Using sophisticated statistical analysis, the research team was able to evaluate large amounts of data. In total, they profiled tens of thousands of post-mortem brain cells from people who died with Alzheimer's disease. The researchers' plan was to determine first if there were senescent cells, then how many there were and what kind of cells they were and they succeeded.
The team found that around 2% of brain cells were senescent and also identified the cell type and characteristics.
The results of the study indicated that the toxic cells were neurons, which are the fundamental units in the brain that process information and are the workhorses of memory. They are also the primary cells that are lost in Alzheimer's disease.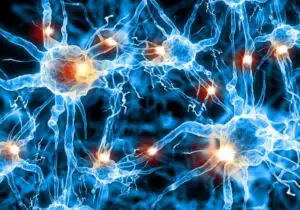 Next, Orr's team sought to determine whether the senescent neurons had tangles, abnormal accumulations of a protein called tau that can build up inside neurons in Alzheimer's. These tangles are closely related to the severity of the disease, which means that the more tangles individuals have in their brains, the worse their memory is. Orr explained.
The researchers found that the senescent neurons not only had tangles, but overlapped to the point that it was difficult to tell them apart. Finally, the team validated the results by examining a different cohort of post mortem brain tissue of people with Alzheimer's: "Now that we have identified these cells in the brain, we have opened the door to many possibilities, including treatment options for people with Alzheimer's."Said Orr.
Orr is in the process of launching a $ 3 million Phase 2 clinical trial funded by the Alzheimer's Drug Discovery Foundation (ADDF) to test the effects of senescent cell clearance in older adults with mild cognitive impairment or early stage Alzheimer's.
The intervention, discovered by Orr collaborators at the Mayo Clinic, involves the administration of a drug approved by the US Food and Drug Administration, designed to kill cancer cells in combination with a flavonoid, a plant-based antioxidant.
The therapy worked well in mouse models of Alzheimer's disease and was shown to be safe in humans with other conditions, as previously reported by a team involving Wake Forest School of Medicine, University of Texas Health at San Antonio, and the Mayo Clinic. The three sites will collaborate again in the clinical trial funded by the ADDF, Orr said.
"Dr. Orr's groundbreaking research stands out as an exciting new way to target one of the many underlying contributing factors to Alzheimer's", he said Howard Fillit, MD, founder and executive director and chief science officer ofAlzheimer's Drug Discovery Foundation.
"Dr. Orr and her team are leading the way in senolytic research for Alzheimer's, opening a new target for potential treatments. This is of particular interest to the field as we now know that we will need drugs that work against the many underlying biological processes. that go bad as we age, such as buildup of toxic senescent cells, which contribute to Alzheimer's".
There are an estimated 44 million people worldwide living with Alzheimer's disease or a related form of dementia. In the United States, an estimated 5.5 million people of all ages have Alzheimer's disease. Of these, approximately 5.3 million are 65 years of age or older and 200,000 are younger and have early-onset Alzheimer's disease.
About two-thirds of Americans with Alzheimer's disease are women. This equates to 3.3 million women, 65 years of age or older, with Alzheimer's disease in the United States and two million men.
Alzheimer's disease and dementia are more common in Western Europe (with North America soon after) and less common in sub-Saharan Africa. African Americans are about twice as likely to get Alzheimer's disease or other forms of dementia than whites. Hispanics are about 1.5 times more likely to have Alzheimer's disease or other forms of dementia than whites.
The reports of the National Institute Hon Aging indicate that the prevalence of Alzheimer's disease doubles every five years over the age of 65. As the population ages, the disease affects a greater percentage of people. Currently, someone in the United States develops Alzheimer's disease every 66 seconds.
It is thought that by mid-century someone in the United States will develop the disease every 33 seconds, and the total number of people with Alzheimer's in the United States could reach 16 million by 2050.
Alzheimer's disease is the sixth leading cause of death in the United States and kills more people than breast cancer and prostate cancer combined. Since 2000, deaths from Alzheimer's disease have increased by 89 percent, while deaths from heart disease have declined.
Alzheimer's disease is the fifth leading cause of death among people aged 65 and over and a major cause of disability and poor health. The typical life expectancy after Alzheimer's diagnosis is four to eight years.
There are a number of potential biological and social reasons why more women than men have Alzheimer's or other dementias. The prevailing view is that this discrepancy is due to the fact that women live longer on average than men and that older age is the major risk factor for Alzheimer's.
Researchers are now wondering whether the risk of Alzheimer's might actually be higher for women at any age due to biological or genetic variations or differences in life experiences.
Not only are women more likely to have Alzheimer's, they are also more likely to be caregivers of those living with Alzheimer's.
Nearly half of all caregivers who provide help to seniors do so for someone living with Alzheimer's or another dementia, and 83% of the help provided to seniors in the United States comes from family, friends, or other non-caregivers. paid.
Statistics show that the responsibilities of caring for someone with dementia often fall on women:
More than three out of five unpaid Alzheimer's caregivers are women. This affects multiple generations, as it is more common for wives to provide informal care to a husband than vice versa, and more than a third of dementia caregivers are daughters.
On average, female caregivers spend more time providing care than male caregivers. In fact, there are 2.5 times more women than men living full-time with the person with dementia.
Due to caring duties, women are likely to be negatively impacted in the workplace. Nearly 19% of women caring for Alzheimer's have had to quit their jobs to become a caregiver or because their caring duties have become too burdensome.
#Toxic #cells #target #Alzheimers