"In the beginning we were regularly stopped by the police, but now the National Unit knows that this is a real ambulance," says Ruud of Stars of Life Team to TopGear. We immediately believe that, because we also did not immediately believe that this was a real ambulance. It even appeared in the newspaper as an April Fool's joke.
The foundation is the owner of this BMW 6-series convertible ambulance. It is a rapid responder including flashing lights, sirens and the necessary medical equipment. According to the law it is an official ambulance, but one without a stretcher. The car is regularly spotted in Rotterdam in the warm months. In the inclement months it is dry and warm inside.
From here we can already feel the fingers itching of people who want to respond with 'and that of our tax dollars'. But besides being a non-profit foundation, this BMW 6-series Convertible is also the cheapest option for the purpose of this ambulance. Stars of Life Team provides medical assistance for cycling competitions, for example, and that requires an open car.
Why then a BMW 6-series Convertible as an ambulance?
Ruud explains why they chose a BMW 6 series: 'We treat cyclists while driving. So we need a spacious four-seater and a convertible. A used BMW with 40,000 kilometers on the clock is cheaper and more spacious than a new Volkswagen convertible.' They also looked at an electric convertible, but a Mini Electric is too tight if you also have to lose all equipment.
The foundation also has two diesel copies of the Volkswagen Eos. These are just white, but do have flashing lights. So you can spot the BMW ambulance at cycling races, but also at marathons and other sporting events. In the car are volunteers (but trained medical personnel) who receive little more than a 'daily allowance and a filled cake'.
Other nice stuff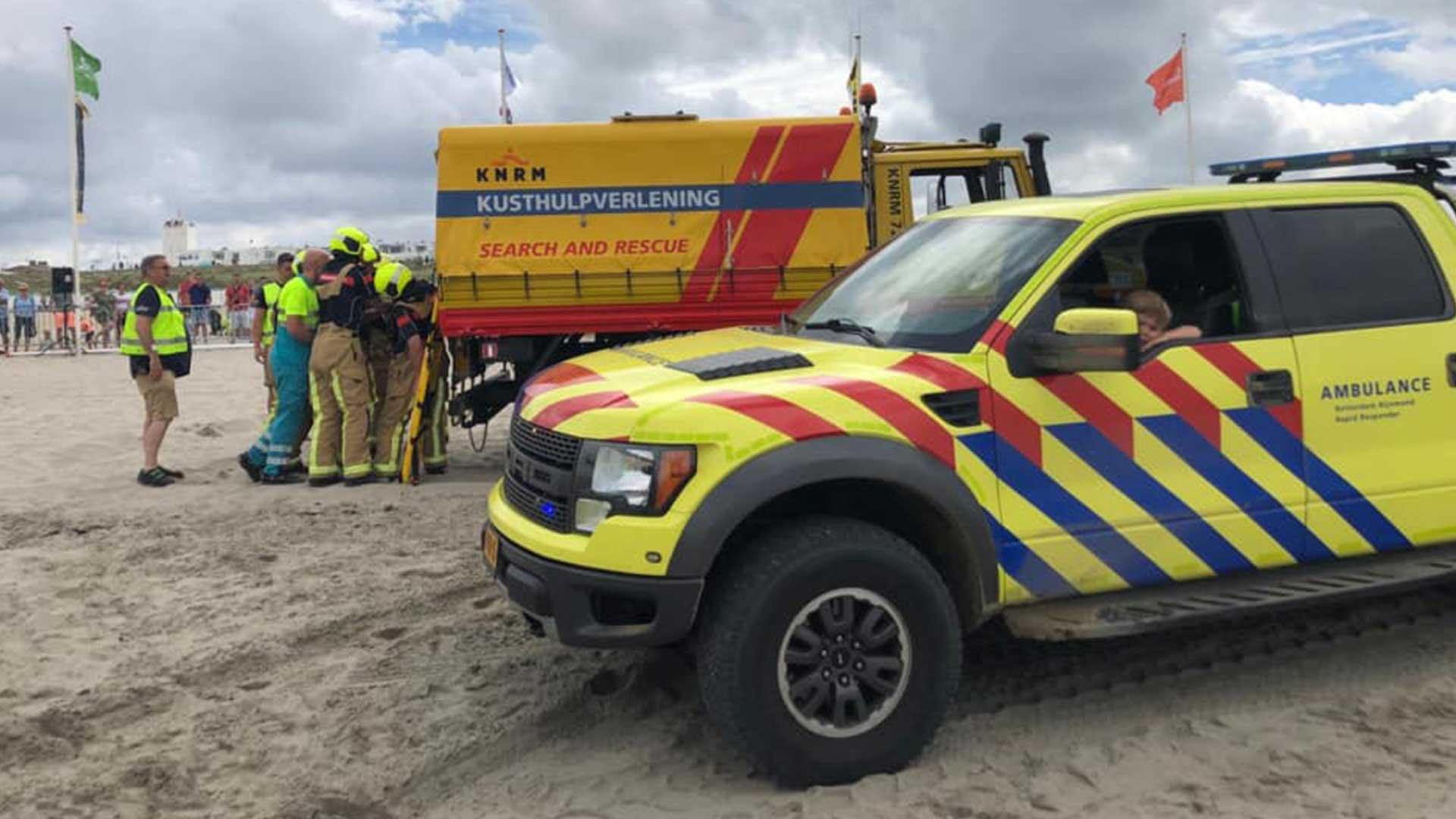 Stars of Life Team also assists with beach events. They now have a Ford F-150 Raptor for that. They also use these, for example, to transport boats and quads. They are looking at replacing this pickup with an electric F-150 Lightning. We do understand that people enjoy being a volunteer for a day.
Although it is a separate foundation, Stars of Life officially falls under the safety region of Rotterdam-Rijnmond. They therefore also drive with a number from this security region. During events they also borrow fully-fledged ambulances (with fire cards) from Rotterdam-Rijnmond and in return, the foundation lends its vehicles again.
Photos: Joep Verbeeten

#BMW #6series #Convertible #real #ambulance #specific #purpose