Giermo B. and Moreno B. were sentenced to thirty years in prison on Monday for the murder of lawyer Derk Wiersum. This has been determined by the court in Amsterdam. The two had been demanded for life, but the judge did not impose this because it concerns a single murder and the two have not previously been convicted of a homicide. During the trial, they denied having anything to do with the attack.
The judge does not consider it proven which of the two pulled the trigger, but because of the seriousness of the case and because they worked closely and consciously, both men received the same sentence. Murder has been proven because the liquidation was thoroughly prepared and, according to the court, the two had enough time to consider their act. The two also knew that the victim was a lawyer. According to the court, the two men were hired and the liquidation was paid by others behind the scenes.
Wiersum was shot dead in September 2019 in front of his house in Amsterdam. The 44-year-old lawyer represented crown witness Nabil B., a cousin of the main suspect Ridouan Taghi, in the Marengo trial. The key witness made incriminating statements against Taghi. In the Marengo trial, seventeen suspects are on trial for various murders and attempted murders. According to the OM, the contract for the assassination would come from members of Taghi's drug gang. According to the Public Prosecution Service, this preparation was actually professional.
clumsily done
Earlier during the trial, the Public Prosecution Service sketched a picture of a clumsily executed liquidation. For example, the seized van still contained a navigation system with all final destinations of the previous weeks, including Wiersum's home address. Giermo B. and Moreno B., both with a low IQ of around 74, have extensive criminal records. They had previously been jailed for a range of crimes including burglary, theft, drug trafficking, extortion and possession of firearms. The defense demanded acquittal because, according to the lawyers, there was no evidence that they had anything to do with the attack.
Also read: Father Wiersum to suspects: 'Your moral compass has turned upside down'

The murder of Wiersum led to shocked reactions. Fellow lawyers called the murder an attack on the foundation of the rule of law. Prime Minister Mark Rutte said he found the liquidation "very disturbing" and Amsterdam mayor Femke Halsema spoke of a "horrible murder" that "affects the essence of the rule of law".
With the attack on Wiersum, someone from the immediate circle of the key witness was killed for the second time. In March 2018, Nabil B.'s brother was murdered in his office in Amsterdam North. Last July, Peter R. de Vries, the confidant of the crown witness, was also shot dead.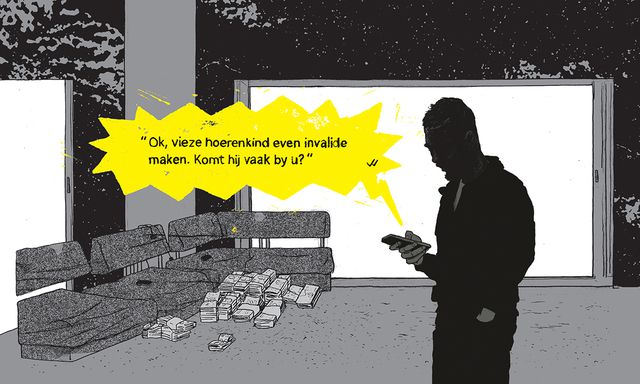 Also read: How 50 years of the war on drugs spawned the Taghi generation