Faces of terror and shock in the vicinity of the Elena García Armada Institute in Jerez de la Frontera (Cádiz). Only a few hours have passed since a 14-year-old student stabbed three teachers, including her tutor, and two classmates who tried to mediate the attack. The signs of concern among the parents and relatives of the students present there have not been long in coming. Hundreds of them have gathered at the door of the institute minutes after hearing the news to reunite with their children, who have been leaving the center in an orderly manner as classes have been suspended.
One of the students from the class next door where the events occurred, already outside the center, has reported the event in the first person: "It was just when we sat down in the chairs," she said, also claiming to have seen a teacher "on the ground screaming." "Then we left the classroom and we found him – the alleged aggressor – with two knives raised in his hand and smiling," she explained to 'Espejo Público'.
The program 'Let's see' was able to speak with some of the parents present, who were visibly shocked: «My son called me on the phone to tell me what had happened. He told me to be calm, but that a classmate had stabbed several boys and girls and several teachers. "He told me that the boy was sick," one of the mothers confessed through tears.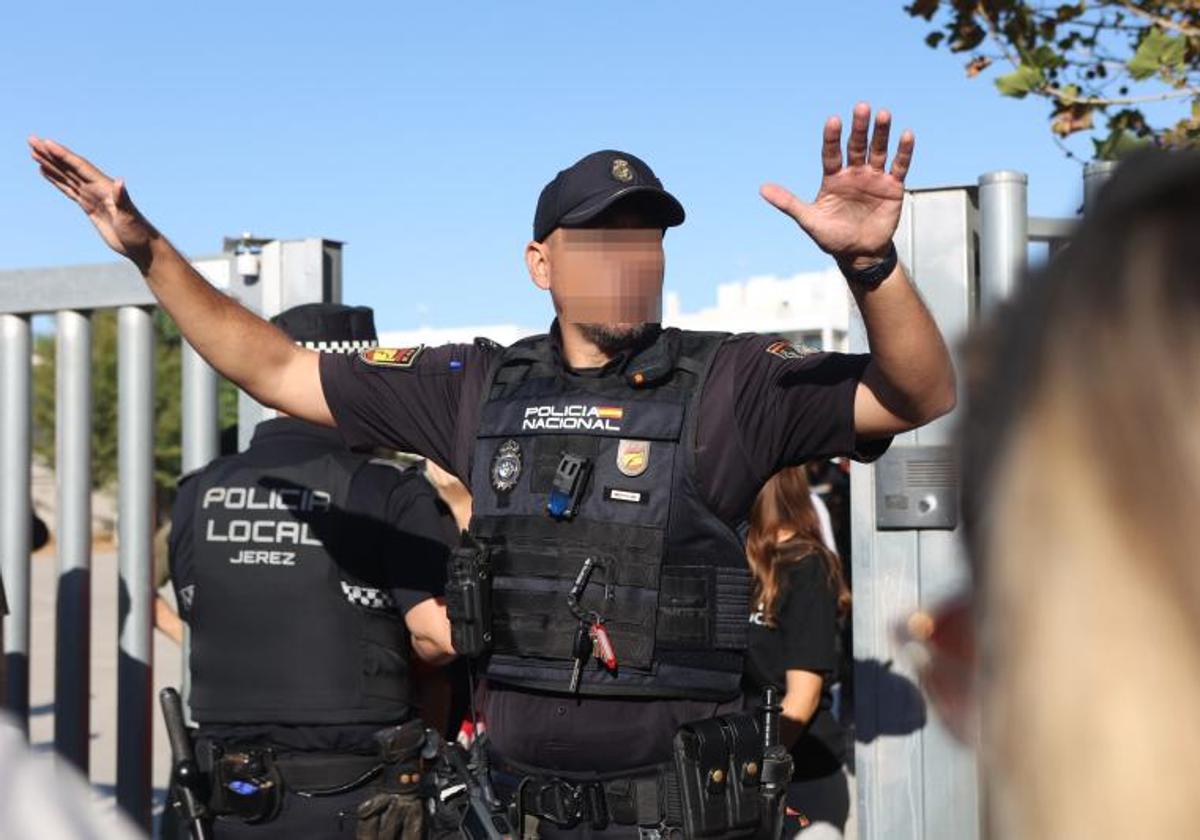 «I told him to get to safety. "She was so nervous that instead of turning on the garage door opener, I turned on the turn signal… I could only think about what would have happened if she had had a gun," she added, visibly upset.
«Concern» and «urgent reflection»

Personalities from politics and different institutions have reacted quickly to the attack at the Jerez institute. The president of the Junta de Andalucía, Juanma Moreno, has declared that he is "concerned" about what happened, and remains "very attentive to the evolution of the case", while the Minister of Educational Development and Vocational Training, Patricia del Pozo, is traveling to this center after learning of the incident. Likewise, Juan Espadas, general secretary of the PSOE in Andalusia, has declared himself "overwhelmed" and has asserted that "Andalusian educational centers must be free of violence."
The secretary general and spokesperson of the Spanish Episcopal Conference (CEE), Francisco César García Magán, has also reacted, lamenting the "unfortunate" event, while calling for "urgent reflection" and reaching "state pacts that impact in the education" of young people. For her part, Patricia del Pozo, Minister of Education of Andalusia, wanted to "thank the Police for their immediate intervention."
#mother #students #Jerez #safety