Three days after the high-profile jewelery robbery at one of France's oldest jewelers in Paris, robbers have struck again in the French capital. In recent years, it has been the scene of spectacular jewelry thefts, including from reality star Kim Kardashian, and in 2008 even 'the jewelry heist of the century'.
Friday's robbery took place at jewelry store Dinh Van in the Marais district. Two people in their thirties with sunglasses and mouth masks entered the case around 12.30 pm. One wore a sleeveless denim jacket with a Mona Lisa t-shirt underneath, the other a Gucci shirt. They asked to see a bracelet and then produced a taser and a can of pepper spray. With this they forced the staff to the back of the case, where the duo had themselves handed over almost two million euros worth of jewelry without using force. The robbers then walked out on foot and disappeared on foot.
many similarities
According to mayor Arie Weil of Paris-Centre, the jewelry heist seemed inspired by the one at the centuries-old jewelry house Chaumet, Tuesday. "The perpetrators struck in broad daylight with a lot of guts and left many traces. Thanks to the many surveillance cameras in the area, this offers hope for a quick conclusion of the case."
A man in his fifties in a mouth mask, gray suit and leather shoes asked Chaumet on Tuesday about 5 p.m. if he could see a dozen expensive jewelry. On displaying it, he pulled out a gun, had the loot with a value of between 2 and 3 million euros put in a bag and left with a security pass with which he locked the sellers in the store. The robber disappeared on an electric scooter, which was found nearby.
On the basis of surveillance images on the street and in metro stations, the police were able to locate the man in his fifties and an accomplice. They stayed in a hotel in Le Marais. Telecommunications investigation revealed that they would take a bus to Belgrade in Serbia on Wednesday morning. The duo was arrested during a break in a parking lot along the A4 highway between Metz and the German border. These are Montenegrins aged 44 and 55. They were in possession of a significant portion of the loot.
Text continues below photo.
Pink Panthers
The brutal, nonviolent and professional behavior of the robbers is reminiscent of the so-called Pink Panthers. This Montenegro-born gang with members from former Yugoslavia has committed hundreds of high-profile jewelry thefts in 35 countries since 1999, with at least 421 million euros in loot, according to Interpol. In March 2003, one of the first leaders, Serb Pedja Vujosevic, robbed 754,000 euros worth of watches from the Tourbillon jewelry store in Paris. He was arrested a year later in the French Alps and sentenced to nine years in prison.
The Pink Panthers owe their name to British detectives. After the largest jewelery heist ever in the United Kingdom – in 2002 for almost 27 million euros in London – they found a ring of more than 6 tons hidden in a jar of beauty cream from a gang member from Montenegro, just like in the American film series by Blake Edwards. French media immediately linked the gang to the jewelry heist at Kim Kardashian in Paris at the end of 2016. Robbers disguised as agents disappeared by bicycle with 10 million euros worth of jewelry. The robbery turned out to be the work of seasoned French criminals. The trial of the twelve suspects has yet to begin.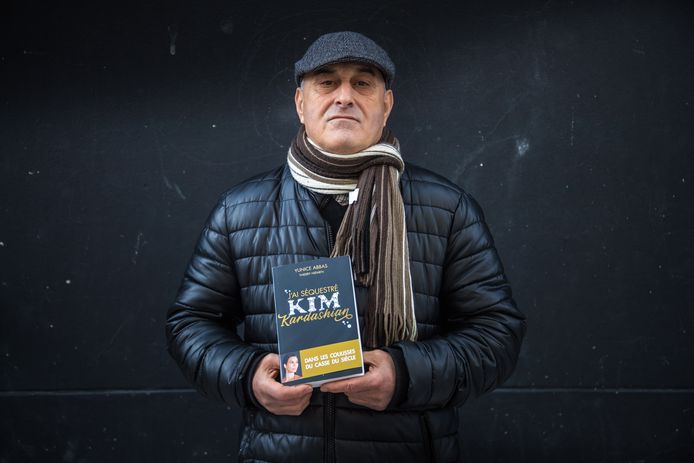 Biggest jewelry heist
Even more spectacular was the double jewel heist at Harry Winston in Paris. Robbers disappeared in October 2007 and December 2008 with 900 pieces of jewelry worth 78.9 million euros. About 80 percent of the loot was recovered in 2009. Six of the eight French perpetrators were sentenced to 30 years in prison and two repeat offenders to life for the largest jewelery heist in France to date.
Other high-profile jewelery thefts in Paris took place at the Hotel Ritz (2018, 4 million euros) and jewelers Buccellati (2017, 5 million euros), Chopard (2016, 6 million and 2009, 6.6 million), Casty (2013, 2 million euros). ), Chaumet (2009, 1.9 million euros), Castiglione at the Louvre (2007, 11.5 million euros) and Fred (2002, 5.5 million).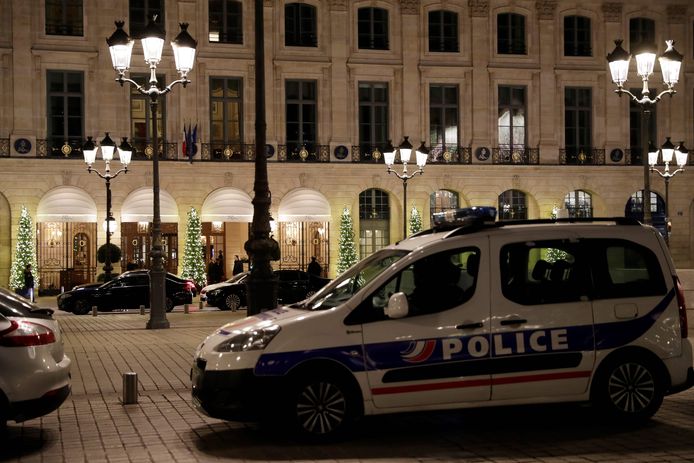 Watch our news videos in the playlist below:
Free unlimited access to Showbytes? Which can!
Log in or create an account and never miss a thing about the stars.

Yes, I want free unlimited access