All brands Stellantis are combined into one dealership to Milan in via Gattamelata 41. There Stellantis Brand House in fact it is the first Italian dealer owned by the Stellantis Group which brings together the sales showrooms of nine car brands (Abarth, Alfa Romeo, Citroën, DS Automobiles, Fiat, Jeep, Lancia, Opel and Peugeot), Fiat Professional and Spoticar.
Stellantis Brand House dealership in Milan
The Stellantis Brand House in Milan in via Gattamelata 41 is part of Stellantis & You Sales and Service Italythe organization into which they merged, with the merger between PSA and FCA, the retail divisions of the respective Groups. With a total of 13 sites and 872 Employees, of which 163 Sales Consultants.
Stellantis sales in Italy
In 2022 the sellers of the Stellantis network sold 103,000 vehicles (93,000 new vehicles and 10,000 used vehicles), and completed 167,000 workshop hours.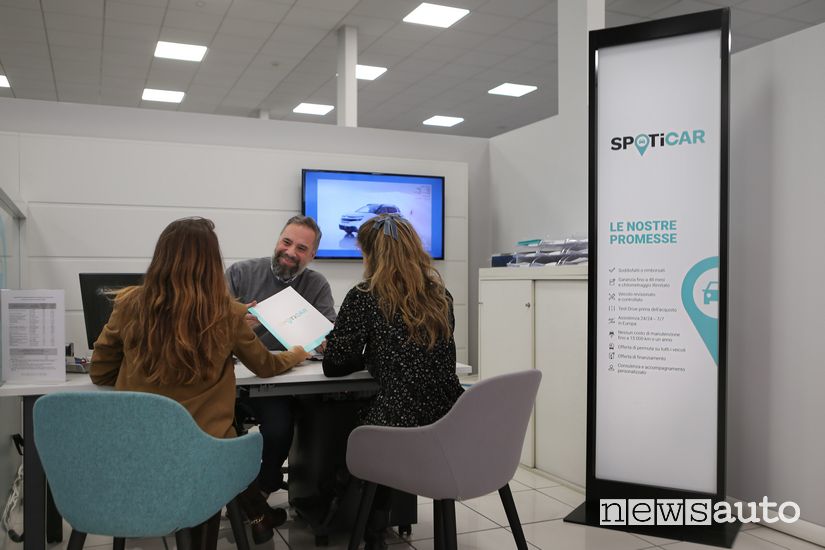 The Stellantis Brand House in Milan has approx 120 collaborators, of which about thirty Sales Consultants. In 2022, it sold approx 15 thousand vehicles and completed approximately 45,000 workshop hours.
You may also be interested in this content
👉 All the news about Stellantis
👉 What do you think? Jump on FORUM And Google News all car news
COMMENT WITH FACEBOOK

#Stellantis #brand #dealer #Brand #House #born