0 COMMENTS
9/03/2022 4:31 pm
Even though it hasn't even been a week since the release of Triangle Strategyduring the State of Play It was confirmed that a new tactical game by Square Enix will arrive this year. This title is named after The DioField Chroniclewhich will come to PS4, PS5, Xbox One, Xbox Series X | S, Nintendo Switch and PC in the future. Let's just hope it's as good as the last Switch exclusive.
TheDioField Chronicle is being developed in collaboration between Square Enix and Lancarse Ltd, a veteran team in the development of strategy games. Here we find the talent of Taiki, a character designer who has worked on Lord of Vermillion IIIIsamu Kamikokuryo, conceptual artist from final fantasy XII and XIIIas well as Ramin Djawadi and Brandon Campbell, composers who worked on game of Thrones.
This is the description of The DioField Chronicle:
"The DioField Chronicle is set in a beautiful, fantasy world that blends medieval fantasy with modern influences. Under the steady hand of the Shaytham Dynasty, the Kingdom of Alletain on DioField Island has known peace for 200 years, but suddenly find themselves in an age of uncertainty due to increasing powers and modern magic.

The Kingdom of Alletain is rich in the mineral Jade, valued for its use as an ingredient for magic and sorcery, and the attention of both the Empire and the Alliance is drawn to the island. Players will take control of a group of elite mercenaries who call themselves "Blue Fox", but can the name "Blue Fox" become a sign of hope or the darkest tragedy?
Alongside this, a rather impressive piece of art was revealed: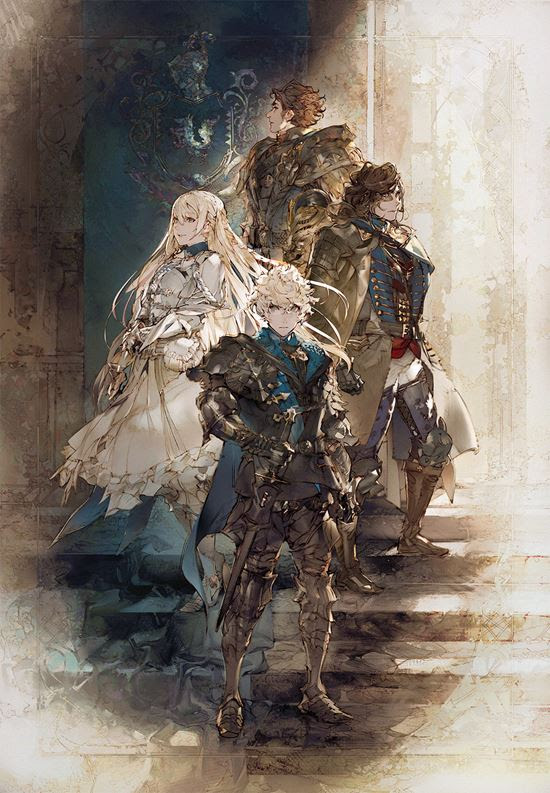 This game introduces us to the system known as Real Time Tactical Battle.. Here we are presented with combat in diorama-style scenarios, where players will face battles in real time, they will have to give decisive orders and will have at their disposal a variety of different skills, classes and equipment to win.
The DioField Chronicle Coming to PS4, PS5, Xbox One, Xbox Series X | S, Nintendo Switch and PC at some point in 2022.
Via: State of Play