.flaticon.flaticon-piston:before, .flaticon-timing-belt:before, .flaticon-tachometer:before, .flaticon-autolift:before { font-size: 44px; color:#333; text-align: center; display: block; width:100px; } .icons-main-number{ font-size: 24px; }
} p:empty, p:empty:before { line-height:0px; margin:0; padding:0; font-size:0 !important; }
[class^="flaticon-"]:before, [class*=" flaticon-"]:before, [class^="flaticon-"]:after, [class*=" flaticon-"]:after { font-family: Flaticon; font-style: normal; text-align: center; display: block; width: 100%; font-size: 50px; color:#29abef; margin-left:0px; }
The electric car low cost finally arrives in Italy with the "SOLARIS" brand at an affordable price for all budgets. As you well know, one of the biggest obstacles to the diffusion of electric propulsion is the cost: the low-cost electric car Solaris, breaks the mold (or cartels?) by promising a sale price of €14,900 (including VAT, IPT and free road tax for 5 years), from which to subtract the amount of €5,000 of Ecobonus (with scrapping) foreseen with the 2023 eco-incentives for ecological cars.
And while cheaper electric cars such as the Dacia Spring and DR 1.0 EV are finding success and interest, the Solaris is about to arrive on the Italian market, a full electric car that can be purchased for less than €10,000: considering the €5,000 of the incentive with a reduced final price a €9,900.
A (new) electric car with a price below €10,000? Impossible: on the market at this price they are only bought Zoe second-hand or other electric models which however have an autonomy of a hundred km.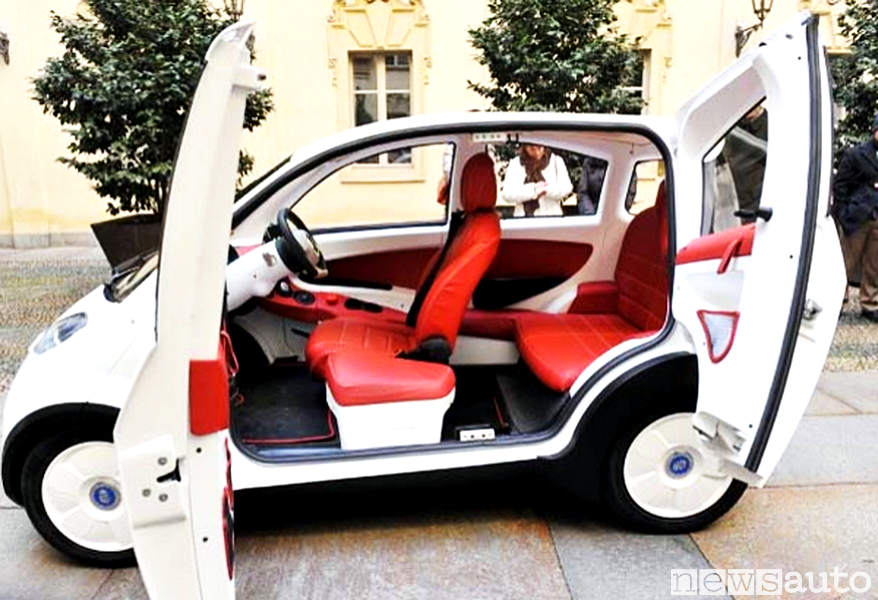 LOW COST ELECTRIC CAR FEATURES and UPDATES
Among the main news and updates on the battery pack finally at solid state, with respectable performance, longer life (300,000 km and 10-year warranty) and a capacity of 49 kWh. The importer declares arange of 390km with the possibility of recharging the car at home (12 hours with 4.5 kW) or with fast DC charging (80% in just half an hour) thanks to the 100 kW CCS Combo 2 socket, both via the i solar panels (in 2 days of full sun it charges to 100%) from which the name of the brand is inspired.
In addition to the topic of recharging, there is the novelty of four-wheel drive thanks to the use of 2 electric motors which allows great mobility even on surfaces with poor grip (snow, rain) and therefore ideal especially in the mountains.
Contrary to what one might believe, Solaris offers a package of technologies aimed at improving coexistence with electricity.
FAST RECHARGE "KISS"
Thanks to the V2X and V2V technology, the Solaris has the "KISS" function thanks to which it is possible to recharge the car by connecting it to another "full electric" electric car (Zoe, Leaf, smart, electric B class, Bmw i3, Bmw i7, Bmw i8, etc) charge capable of transferring valuable electrical energy. Thanks for one detail "reverse" polarity cable, if necessary, when the car is unloaded with a "zero km" range, the Solaris can be partially recharged (up to a maximum of 50%) with the help of another motorist called to help via the "Kiss Solaris" which will be able to share its charge at 50%.
KISS SOLARIS APP
L'Kiss Solaris app available soon for OS and Android it will be 100% social as it allows you to interact in real time with other electric car owners who also share the real state of the battery.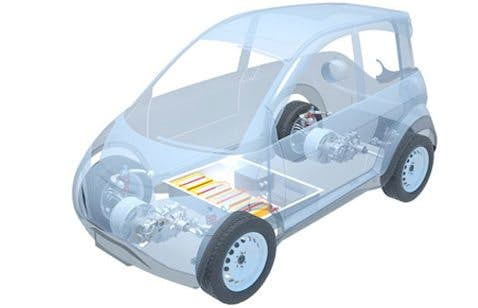 ELECTRIC CAR SOLAR CHARGING
Yes exactly! You read that right, the Solaris is also fully recharged with solar energy: you need to be patient but i panels solar panels placed on the roof work wonders because they are innovative with very high efficiency (quadruple), monocrystalline type with hail and bad weather resistant polycarbonate surface layer. In short, a real low-cost electric car in all respects, including for recharging.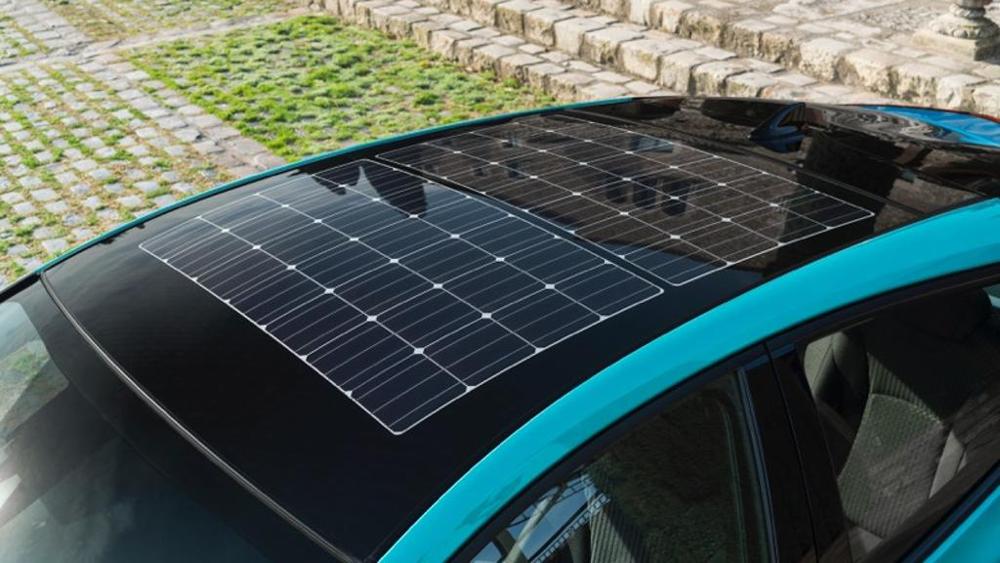 Characteristics of the SOLARIS low cost electric car
Autonomy: 390km
Battery: 49 kWh
Engines: 2 of 36 hp each total 72 hp
Permanent 4×4 all-wheel drive
Charging times: 12 hours at home (with 4.5 kW), half an hour (DC 100 kW column), 2 days with solar panel
Maximum speed: 170km/h
Price: €14,900 (with government incentive €9,900)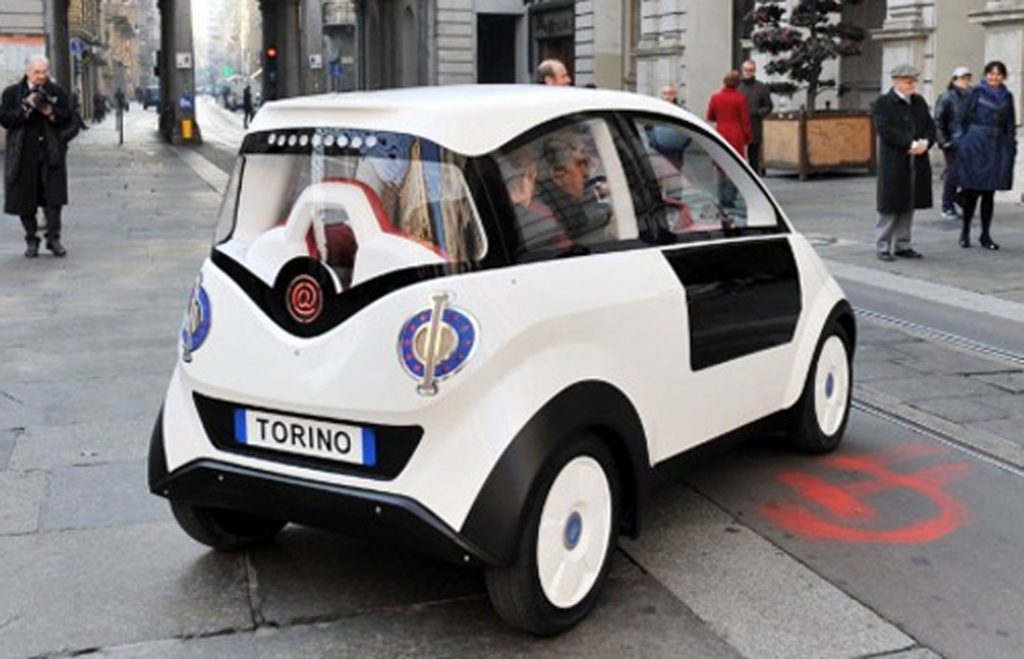 HOW TO ORDER The electric car can already be ordered and booked from Monday 3rd April (a €200 down payment is enough) and it will be available in Italy from May also for the first road tests for potential customers and the specialized press. Deliveries are expected from June 31, 2023
The import will be taken care of by MOTOTECHNICA FACTORY of Rieti with a regional sales network still being defined.
---
---
---
---
---
APRIL 1ST – Too good to be true? An electric car under €10,000 with these features is unfortunately not available on the market today. It will surely come. For now with this april fool 2023 of NEWSAUTO we also wanted to play to awaken some interest in the reduction of prices for electric cars. We still keep alive the hope for a €10,000 car with the hope that the car manufacturers will find technical solutions that allow them to lower their costs.
We thank the Mototecnica di Rieti (well-known and historic company specialized in the sale of guaranteed and selected new and used motorcycles). The photos of the electric car are from P-Mob a project made by Interactive Fully Electric Vehicles an Italian company.
👉 How much does it cost to recharge the electric car
👉 All about charging electric cars
👉 Latest lithium ion battery news
The tests of new electric cars!
https://www.youtube.com/watch?v=videoseries
👉 EV Driving all about electric and hybrid cars
COMMENT WITH FACEBOOK

#Solaris #lowcost #AWD #electric #car #free #solar #charging