The news is that they will be installed in the capital traffic lights smarter branded Google. The American company, giant of the web, has decided to focus on Rome for this new technology.
We know that the traffic in the city is a lot and with Google we will try to streamline it. Suffice it to say that thousands and thousands of cars circulate a day in the major arteries, connecting them that allow citizens to move around. To give an example on the Via Appia, road that essentially leads from the Roman castles to the city center, San Giovanni, circulate on average well in the afternoon 236,000 cars.
Google smart traffic lights
The project he developed Google together with the Capitoline administration has as its main objective to install this new traffic light network in order to reduce traffic, these are smart traffic lights. The Mountain View company's proposal was approved by the council and this new era for Rome will soon begin. Crossroads have already been identified where these traffic lights will be mounted which will be tested before being put into operation. And I'm Piazzale Appio, Via Cristoforo Colombo and Via del Porto Fluviale.
How do smart traffic lights work?
The technology of these smart traffic lights provides for the use ofartificial intelligence. It has already been tested in other cities such as Rio de Janeiro and Israel by decreasing traffic by 20%.
Thanks to sensors and cameras, these, they would be able to "Manage" the traffic operating green or red depending on the condition of it, no longer according to a preset time. Also, we talk about that these traffic lights incorporate all other security technologies as well such as speed cameras and infringement detector. This would be a big breakthrough for motorists who would find themselves in their car for less time, especially on black sticker days.
Google and Rome
With the rise to the Capitol of Roberto Gualtieri, former Minister of Economy, the city of Rome is already preparing for a renewal in this case very technological.
From some rumors they would be ready on the table 6 million sent to Google for this contract.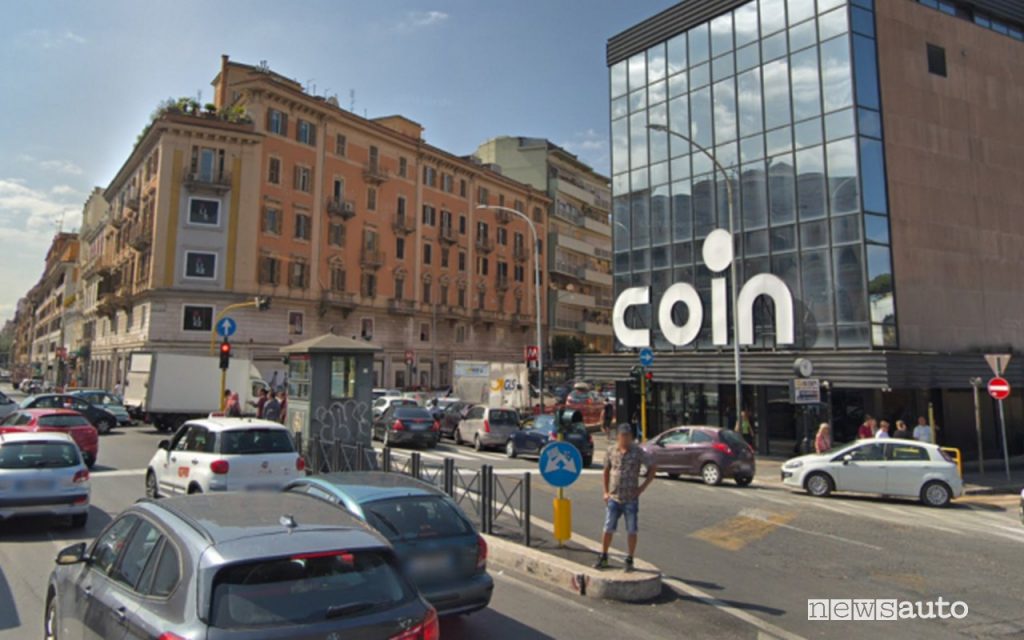 In addition, the press release from the Campidoglio states: "Predict the traffic conditions and make sure that the traffic lights alternate at the best time, getting as a result a reduction of 10-20% fuel consumption and delays at intersections ".
The launch is scheduled for June, that will see the start of the experimentation phase I was talking about before. Choosing the summer, less crowded, to better prepare the system.
So these new traffic control tools are becoming more and more a reality, and if this is successful in Rome it will be good for any other city in the world given the large number of motorists.
They might interest you (indeed I recommend them)
👉 All news stories
👉 Car thefts
👉 Accidents involving cars
👉 Fires and burning cars
You might be interested in (indeed I recommend):
👉 Car snow socks. What are they, what are they for
👉 Tips on how to prepare your car for the cold of winter
👉 ALL ABOUT TIRES
👉 HOW TO DRIVE IN THE SNOW
💥 I notify: to stay updated and receive latest news on your mail subscribe to the automatic Newsauto newsletter HERE
👉 Find out what people say aboutobligation of winter tires on the FORUM!
COMMENT WITH FACEBOOK

#Smart #traffic #lights #smart #Google #Rome