ASUS ROG has launched an entire range of products dedicated to Evangelion, the popular and acclaimed anime produced and directed by Hideaki Anno. The line-up includes a series of peripherals and high-end components with which, if desired, it is possible to set up a real NERV and EVA-01 themed station. These are largely ROG products already on the market, which have received a restyling for the occasion in order to evoke the typical shapes and colors of the well-known animated series in the collective imagination. We talked about the complete range here, including motherboards, video cards, mice, routers, mousepads, keyboards, and even a monitor, and we will dedicate this review to the latter.
Let's start with the design. The base is quite solid: a central cylindrical column unloads all the weight on the base which then opens into a triangle, with the back very short and the two wider sides. The green and purple colors evoke the EVA-01. The monitor can be rotated 90 ° on the longitudinal axis, so it is suitable for reading in-game chat with vertical scrolling shooter, tilted 25 ° on the Z axis and from -5 to 20 ° sideways. The bezels are very thin and a LED at the bottom right lights up in white when switching on and orange in standby.
But it is in the rear that the design of this limited edition model shines. On a black base stands a beautiful screen printing and the Nerv logo is printed on the top of the support. Junctions and keys are orange and green, while at the top right we have the ROG logo equipped with RGB lighting with Aura Sync support. As for connections, we have excellent equipment: two HDMI 2.0, two DisplayPort 1.4 with DSC, a headphone jack and double USB 3.0 hub. It should be noted that HDMI 2.0 supports maximum 144Hz at 1440p with VRR, so PS5 and Series X consoles are not fully supported (PS5 goes 1080p at 120Hz while Xbox Series X / S maxes at 1440p 120Hz with VRR) . For PS5 there would be beta firmware that supports 1440p, but not with VRR.
The ASUS ROG STRIX XG27AQ is a high performance monitor, which in its original incarnation had updated and replaced the previous Strix XG279Q, essentially importing the same panel but enhancing some aspects. It is a 27-inch IPS display at 1440p with refresh up to 270 Hz (in overclocking) designed for those who play online at a high level, in particular shooters and driving simulators. It has very fast response times and very low input lag. It also supports Adaptive Sync VRR and is G-Sync certified. The HDR10 completes the feature set by guaranteeing an excellent color range and a very good brightness for small to medium sized rooms that are quite illuminated.
The panel has 97% coverage of the DCI-P3 gamut and 100% of the 100% gamut, thus equivalent to 150% of the sRGB gamut. This implies very vibrant and vivid colors, but with a predominant tendency towards blue, cyan and green. By default the brightness of the sRGB profile is around 150nits, more than adequate for dark or poorly lit environments. In any case, you can increase the brightness by entering the menu with the joystick located on the back at the bottom right of the body, reaching a maximum peak of 350nits. As for the contrast, it is not very high with a maximum of 1000: 1, but this is a typical weakness of IPS panels. On the other hand, we have excellent viewing angles, which make this monitor perfect for co-op games or for multimedia viewing by several viewers in the room at the same time.
As mentioned above, we have support for HDR10, or VESA Display HDR 400. This is the basic certification and means that it pushes the peak brightness to a minimum value of 400 nits, but not having local dimming and having a not exceptional contrast. , do not expect great HDR results from this monitor, certainly not in line with those obtainable from a common living room TV. Obviously the primary target of this monitor is performance. With a factory refresh of 240Hz, overclockable to 270Hz and a response time of just 0.5ms GtG, moving objects go very fast from one part of the screen to the other, without any wake.
We have support for AMD FreeSync Premium or Nvidia G-Sync Compatible and if you use VRR the override will be managed depending on the frame-rate of the game. There are five override levels selectable from the control panel and the monitor also supports ELMB-Sync technology to increase motion blur stability. Then there are a number of technologies made in Asus selectable from the menu. GamePlus was co-developed with pro gamers and allows important game information such as counters, refresh rate and fps to be displayed on the screen. Shadow Boost lightens the areas in strong shadow allowing you to see details and secrets that may escape you; GameVisual improves the performance in racing games, especially with G-Sync while FlickerFree further stabilizes the flickering images. Finally, we have a technology to reduce blue light that can be set to four levels of intensity.
We started our tests by connecting the monitor to a PC with Nvidia RTX 3060 Ti via DisplayPort, in order to make the most of the features and send the refresh up to 270Hz. By setting G-Sync, the images will naturally synchronize to the frames per second produced by the computer. In the tests carried out with Doom Eternal, Call of Duty Vanguard and Overwatch we obtained very high frame rates, often higher than 200fps and the monitor did not bat an eye, always displaying images without stuttering or tearing, but above all sharp, bright and highly impactful. . Trails? Not even talking about it.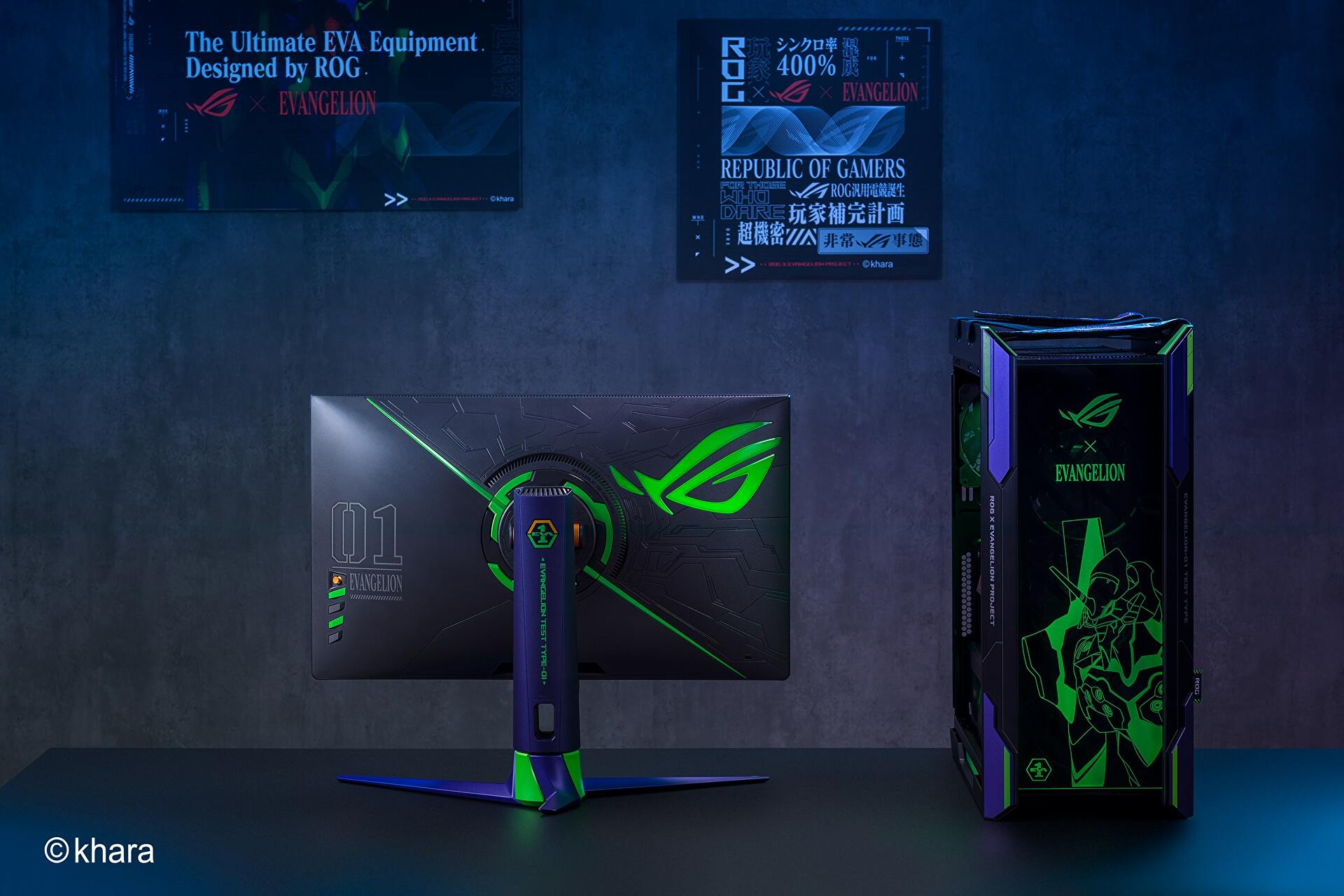 Obviously, to make the most of 240Hz or even 270Hz you will need hardware to match, especially for newly released games. A constant frame-rate above 200fps in modern FPS is often the preserve of ultra-performing processors such as the latest generation Intel i7 and i9 or AMD Ryzen 7 and 9 58xx or 6000 series, which can be paired with RTX 3070 Ti or higher level GPUs. Of course, for older games you can instead get very high frame rates synchronized with the maximum refresh of the monitor even on slightly lower-end hardware. In any case, games such as racing, RTS or management are perfectly within the reach of all gaming machines and are hardly games that go beyond 60 or 120fps.
However, we are talking about a monitor designed for demanding gamers, generally equipped with powerful and updated hardware up to the last component or almost and the ROG Strix XG27AQM EVA Edition will allow you to better manage these very high performances, making everything visible on the screen without any stuttering or hesitation. In addition, the EVA customization of this limited edition will allow it to make a great figure in live streaming.
The only flaw we have noticed is that by setting the refresh to 200 Hz or higher the GPU runs at maximum clock even when you are on the desktop without any graphics load. Surely it is a driver bug because even returning to 60Hz refresh we could not eliminate it and the only way to solve it was to restart the PC. Maybe because the maximum G-Sync certification is missing and we only have the compatible one? In any case it is an annoying bug because it consumes precious current and given the period, it could cause some headaches when receiving the bill, not to mention the heat generated for no reason.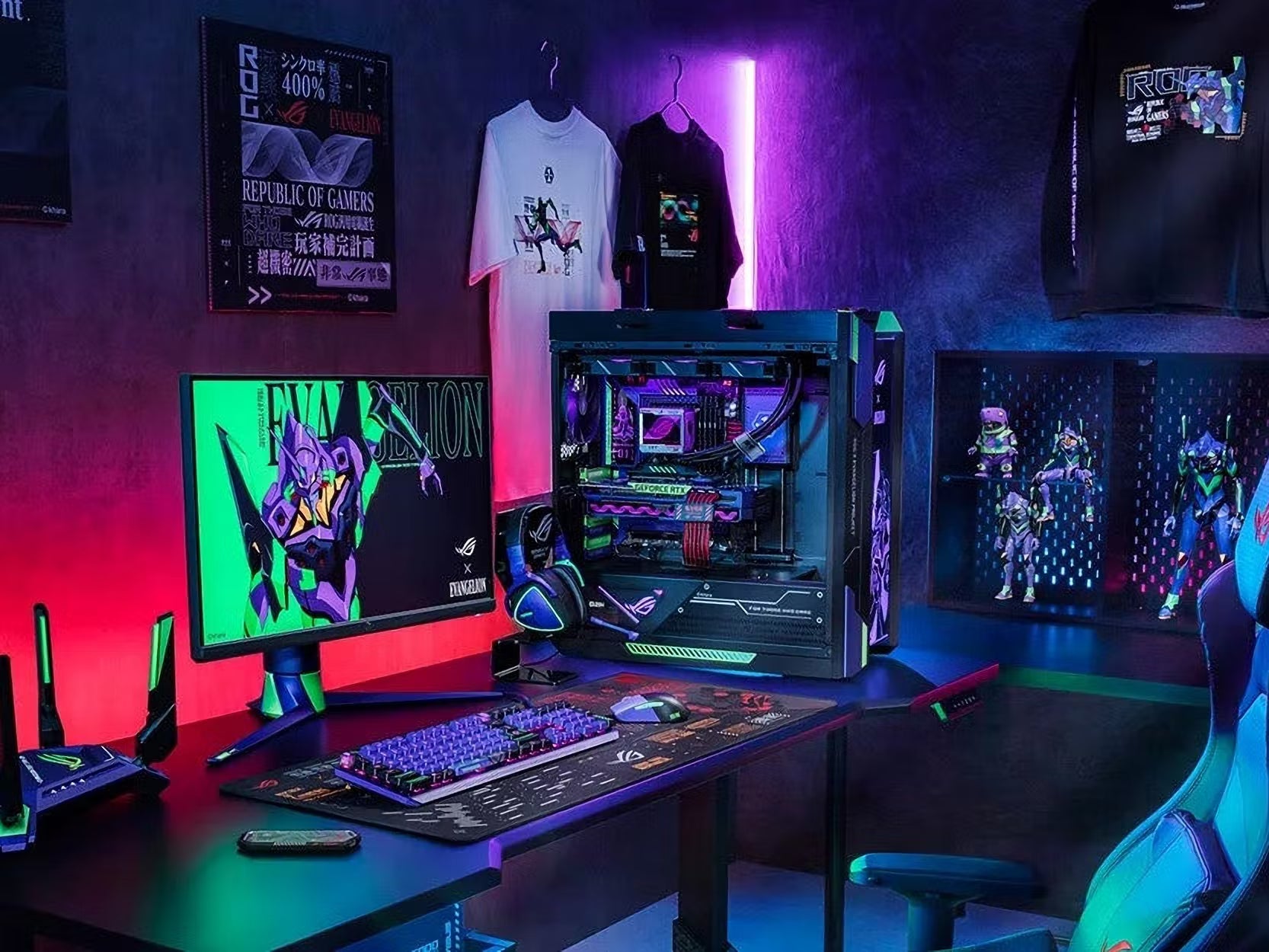 Regarding the use on consoles, we have limitations as mentioned before. Having no HDMI 2.1 monitor connection and being a WQHD, there are incompatibilities, especially on PS5 where VRR via HDMI allows you to view output at 1080p only. On Xbox Series X / S you can instead take advantage of the native 1440p with VRR but 4K is not supported at high refresh. So if you intend to play in 4K with VRR and 120Hz in games supported on consoles, it will be better to orientate yourself on other monitors or use a TV with all the updated features.
The price for this stylish and high-performance monitor? High but that's not so much the problem. Being a limited series, it was sold out already in the preorder phase and at this point it is really difficult to find one available, if not from some private dealer at a naturally increased price. But if you don't care much about EVA customization, the ROG Strix XG27AQM is exactly the same display in terms of screen, hardware and software and is regularly available for just over 800 euros. An important price, certainly, which makes it a niche product for those looking for top performance at 1440p. A product that is certainly not within everyone's reach, but it is difficult to find anything better than these figures for PC gaming.

#ROG #Strix #XG27AQM #EVA #Edition #review #Evangelion #themed #gaming #monitor