Carlex Design has a lot of experience with restomods, contemporary interpretations of classic models. The Polish tuner has now taken care of the Jaguar XJ-C, one of the lesser-known models from the British manufacturer's portfolio. It is a coupé version of the XJ Series II that was sold between 1975 and 1978. In that period only 10,500 copies found an owner. You may also know the Jaguar XJ-C as the Daimler (Sovereign) Double Six Coupé.
At first glance, the body of the Jaguar XJ-C remained virtually untouched, if you can look past the somewhat caricatured wheels and the knocked-out wheel arches. Look again and you'll notice the countless modifications to the original design. The front receives contemporary headlamps with LED technology, Carlex Design also refined the chrome work of the radiator grille and ventilation strip at the bottom of the reworked front bumper. At the back of this restomod you look at darkened rear light blocks and at two double exhaust pipes that were packed in a diffuser.
The engine?
Inside the Jaguar XJ-C, Carlex Design pulls out all the stops. Wood and leather are in charge, creating an old-fashioned atmosphere. But the counters are digital, because a real restomod reconciles the present with the past. For the sake of convenience, we regard whether it has succeeded everywhere as a matter of taste.
The original Jaguar XJ-C was available with an in-line six with a displacement of 4.2 liters. The top version had a 5.3 liter V12 between the front wheels. But Carlex Design blesses this predatory cat with a more modern V8 powerplant that sends 400 horsepower to the rear wheels. We also note a sports suspension with a modern braking system, so that that power can also be used more or less efficiently.
Carlex Design plans a handful of copies of this Jaguar XJ-C. But they forgot to mention a price tag.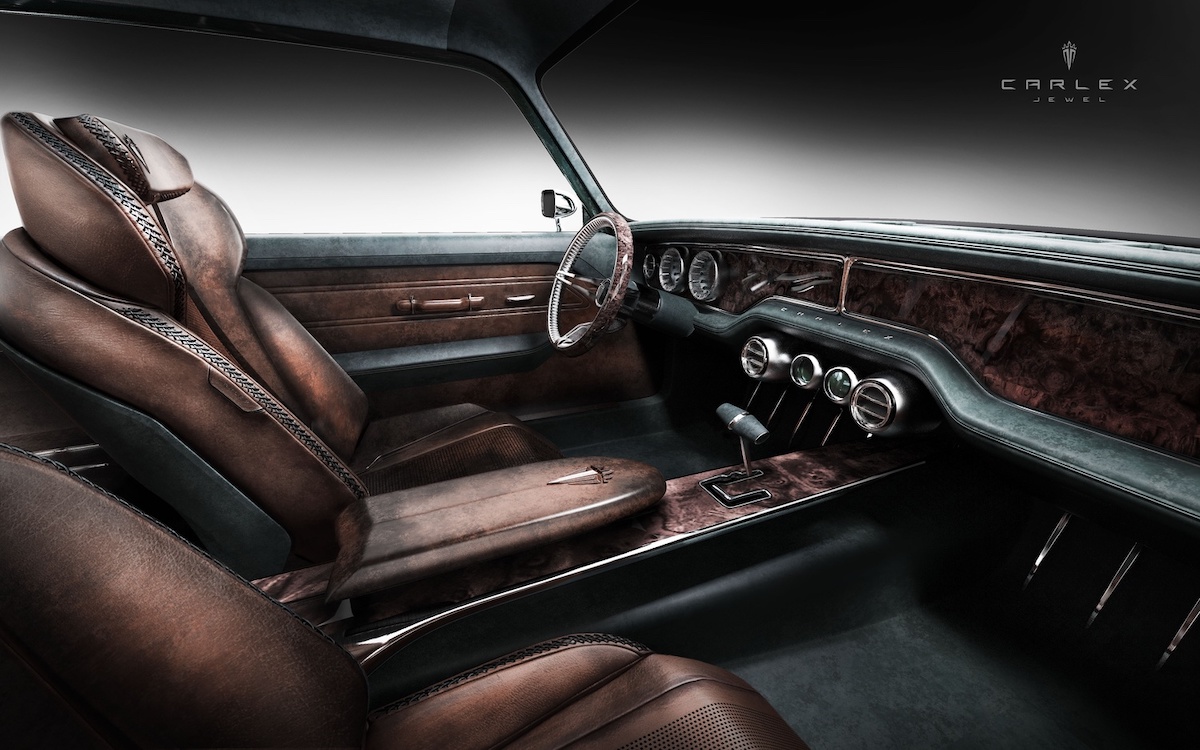 #Restomod #Jaguar #XJC #trades #art #kitsch