US Secretary of Defense Austin tests positive
US Secretary of Defense Lloyd Austin has tested positive for Covid-19. He has mild symptoms and will be home for the next five days, but plans to continue working. He made this known in a statement on Sunday, AP reports.
Austin stated that he last met President Joe Biden on December 21, more than a week before experiencing symptoms. That morning he had tested negative. The 68-year-old minister is fully vaccinated and received a booster shot in October. He was tested on Sunday morning as a result of symptoms.
"The vaccines work and will continue to be a military medical requirement for our workforce," Austin said. About 2.1 million people are in the United States Armed Forces; for them, vaccination against Covid-19 is mandatory.
Republican Congressman Twitter Account Blocked Over Vaccine Misinformation
Twitter on Sunday permanently blocked the personal account of right-wing US Congresswoman Marjorie Taylor Greene over disinformation the Republican politician spread about the corona virus. According to Twitter, Greene has repeatedly violated the company's policy on disinformation about Covid-19. That reports AP.
Greene, a member of the House of Representatives on behalf of a district in the state of Georgia, has been blocked under a system of repeated "strikes" or violations that Twitter instituted in March. Under that system, two or three violations lead to 12-hour suspensions, four violations to a week-long suspension, and five or more to a permanent ban.
Greene, a fervent supporter of former President Donald Trump who is known for inflammatory statements and spreading conspiracy theories, published a tweet on Saturday referring to "extremely high numbers of deaths from corona vaccines." In July, Greene was banned for a week after President Joe Biden called on tech companies to crack down on vaccine misinformation, which he said "killed people."
Greene has criticized Twitter's decision on the Telegram messaging service. She said she was suspended over a tweet about numbers coming from the Vaccine Adverse Event Reporting System, a US government database. "Twitter is an enemy of America and cannot stand the truth," Greene said. "I will show America that we don't need them and that it is time to defeat our enemies."
The suspension affects Greene's personal account, @mtgreenee. She still has access to her official Congressman account, @RepMTG.
Welcome to this blog
In this blog does NRC report of the main developments in the corona crisis. On Sunday, the upward trend in the number of infections reported to RIVM continued and thirty arrests were made during corona protests around the Museumplein in Amsterdam.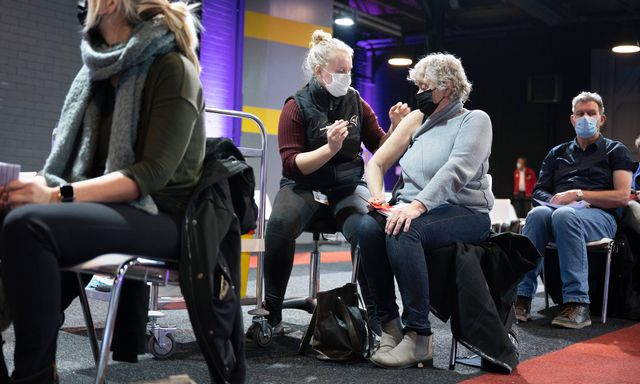 Read the blog of Sunday 2 January here
#Republican #Congressman #Twitter #Account #Blocked #Vaccine #Misinformation