BUndecancellor Olaf Scholz (SPD) has defended the reconciliation policy of his predecessor Angela Merkel (CDU) with Russia in principle. "The attempt at reconciliation can never be wrong, and neither can the attempt to get along peacefully," said Scholz in an interview with the German Press Agency. "I see myself close by my predecessor's side."
However, the SPD politician assessed the energy policy towards Russia in recent years quite differently. "But it was a mistake in German economic policy that we concentrated our energy supply too much on Russia without building the necessary infrastructure so that we could quickly change course if the worst came to the worst," he said. As Hamburg's mayor, however, he himself campaigned for the construction of liquid gas terminals on the north German coast. "Now we have to catch up quickly."
When asked whether that meant that he hadn't made any mistakes in Russia policy, but Merkel had, Scholz said: "That is an inadmissible shortening of my answer. I always worked well with the former chancellor and I see no reason to question that afterwards."
A week ago, Merkel defended her much-criticized Russia policy in a first interview after she was handed over to Scholz and refused an apology. In an interview with the editorial network Germany published on Saturday, she reiterated this attitude – also with regard to energy policy. "I didn't believe in change through trade, but in connection through trade with the world's second nuclear power," she said.
Scholz calls for reform of the EU
Scholz also defended Merkel's decision to oppose a NATO accession process for Ukraine in 2008. "The criteria for joining NATO must be met by any country wishing to join the alliance. Ukraine was not about to join NATO," said Scholz. "Everyone knew that, including the Russian President (Vladimir Putin). It is all the more absurd that Putin justified his attack on Ukraine by saying, among other things, that at some point Ukraine could somehow suddenly end up there." It was clear that this would not be an issue at all in the foreseeable future.
Scholz is convinced that Putin had taken on "terrible guilt" with the attack on Ukraine. Scholz said of his trip to the attacked country that it was "something different when you see the destruction with your own eyes and feel for yourself that people have died in one place, that families were sitting in the cars that were standing there destroyed, who tried to flee and were brutally shot".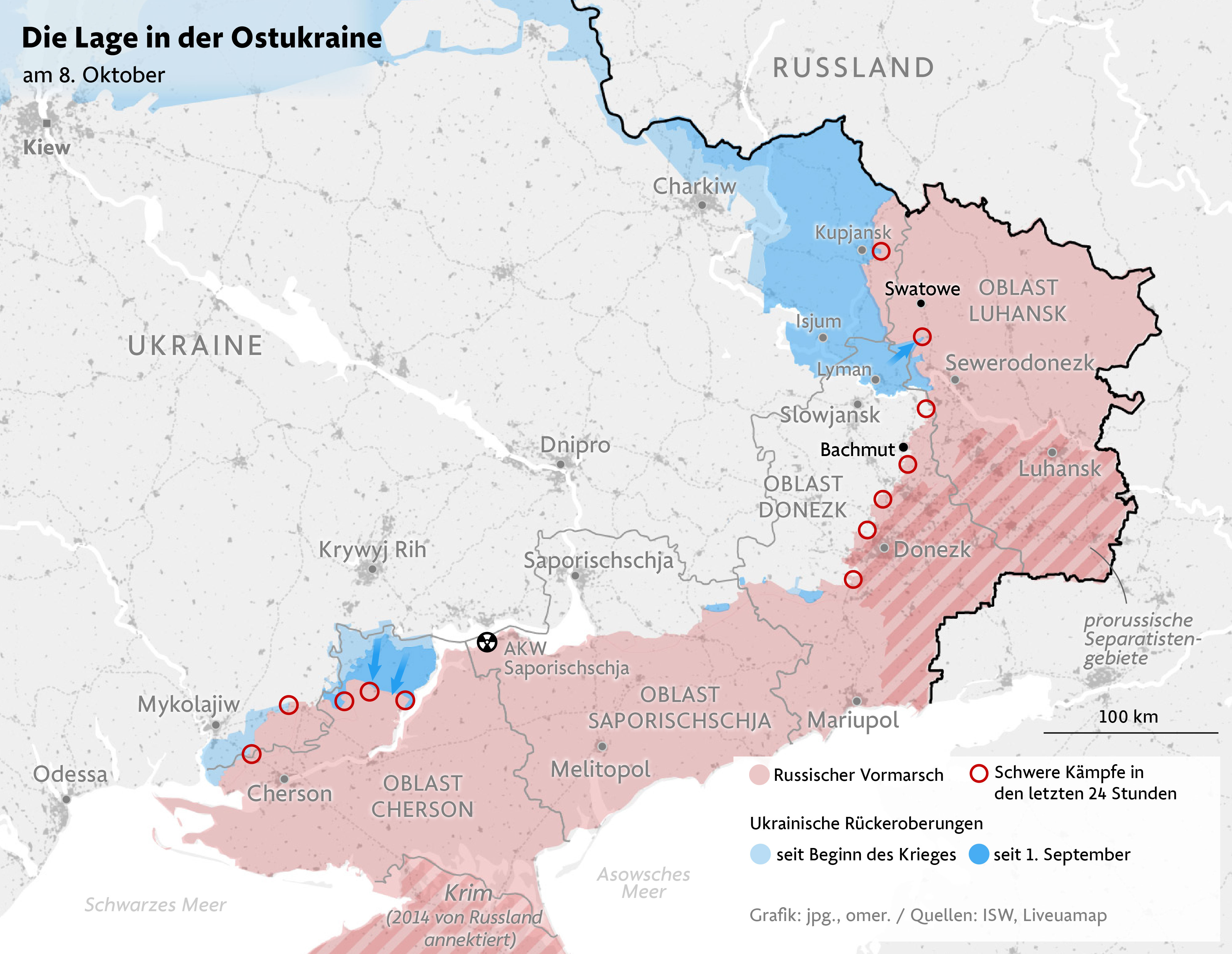 The SPD politician visited Ukraine on Thursday with French President Emmanuel Macron, Italian Prime Minister Mario Draghi and Romanian President Klaus Iohannis. He stopped in Irpin, among other places, where almost 300 civilians, some of whom were executed, were found after the withdrawal of Russian troops at the end of March. In conversations with the Ukrainian President Voldymyr Zelenskyj, his foreign guests gave the country hope that accession negotiations to the European Union could start quickly.
#Reconciliation #wrong #Scholz #defends #Merkels #Russia #policy