Ladakh: The entire area of ​​East Ladakh i.e. Leh to Kaoru, Changla Pass (Pass), Durbuk, Galwan, Burtsey, Depsang Plain, DBO, Gogra, Hot Spring, Finger Area, Thakung, Chushul, Rejangla, Rechin-La all areas from 14 thousand feet It is at 18 thousand feet. Here the temperature reaches minus (-) 40 to 50 degrees and extremely cold winds move. In such a situation, it will be very difficult for soldiers to live in simple tents. They will need an art-tent or a barrack where soldiers can survive the cold. In the coming months, ABP News team reached a forward ordnance depot of the Indian Army for how the Indian soldiers would compete against the Chinese army in the cold winter.
Special heaters are installed in the tents to protect the soldiers from the cold.
Army officials said that three-four types of tents are being provided to the soldiers according to the different high altitude areas and climate of eastern Ladakh. First comes a large green tent in which 15-20 soldiers can live comfortably. This is for those areas where there is little cold, ie, where the temperature is (-) 10-20 degrees. In this tent, special heaters are installed to protect the soldiers from the cold.
Artic-tents protect soldiers even in minus 40-50 degrees
But the most special is minus (-) special artic-tents to protect soldiers from bone-melting cold even in 40-50 degrees. In this tent, six-seven soldiers can spend the night comfortably. खास This double layer tent has a special quilt (quilt) inside. It is also known as Super High Altitude Tent.
Apart from this, there is also a small tent for big-pair i.e. two soldiers. Soldiers can stay in this small tent to avoid rain or snowfall. The ABP News correspondent himself went inside this tent and saw how soldiers could spend the night in it.
Special uniforms and boots given to soldiers
Apart from this, the Indian Army has also made special arrangements for soldiers. Special clothing is being given to soldiers in high altitude areas. It has special jackets and trousers that can keep the body warm even in minus (-) 40 degrees. ‌ Indian Army has different jackets for two tiers. There is a white jacket that acts as a camouflage in the snow. Boots are also such that those who neither skid on the ice nor the toes of frost, ie frostbite, fingers are not at fault with the ice. In addition, a total of 21 acupayment-gear soldiers, including woolen shocks and globs, are given to soldiers.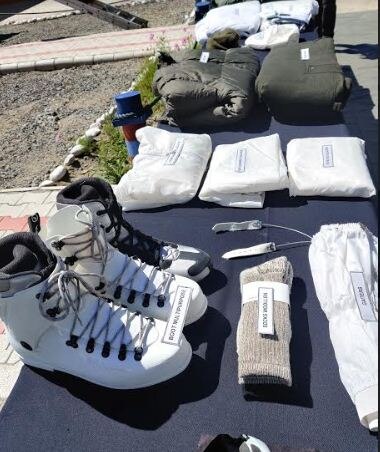 Army's Fire and Fury Corps is carrying out every responsibility
According to information received by ABP News, before the dispute started in China in May, a division was stationed on the 826 km long line of actuarial control ie LAC, which is around 20 thousand soldiers near East Ladakh. But now 40-50 soldiers are stationed here, that is, almost a whole corps. In such a situation, completing the logistics of these additional soldiers was a big challenge for the army. Special clothes for them (jackets, boots etc.) were to be prepared for food, ration and barracks for living. But the Army's Fire and Fury Corps has completed this task.
Trishul Division is stationed in Leh
Let us tell you that the 3rd Div falling under the 14th Corps (Fire and Fury Corps) at Leh is also known as Trishul Division. There are about 10 thousand infantry in a div (about three brigades). Apart from this, armored means tank brigade, artillery, artillery, air defense, engineering, etc. are also included. In such a situation, the entire force of a division reaches about 20 thousand. That is, during the time of peace, 20 thousand soldiers are stationed on LAC adjacent to China in eastern Ladakh.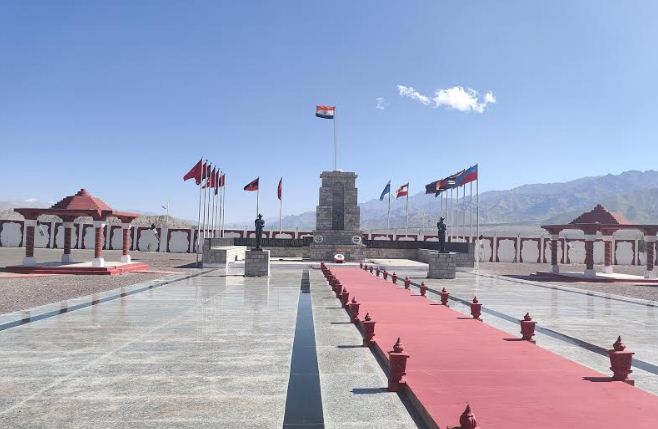 The strike corps consists of 40-50 thousand soldiers in total.
But in the month of May, when the situation deteriorated from China in East Ladakh, the Indian Army deployed one of its strike corps in Ladakh. These strike corps are used to penetrate into enemy range during the time of war. There are a total of 40-50 thousand soldiers in a strike corps. But according to the information received by ABP News, about two divisions of this strike corps have been deployed here. That is, 25-30 additional soldiers. According to such an estimate, 40-50 thousand soldiers of India are stationed in East Ladakh.
Apple Watch Series 6: Apple Watch Series 6 launched, equipped with blood oxygen measurement feature
Apple Watch Series 6 Photos: Apple Watch Series 6 launched, know about the features that make it special
.