Customers of fast food chain Halal Burgers & Chicken sometimes have to wait a long time. Sometimes it is not possible to schedule enough employees due to staff shortages, says owner Deniz Köker. If they also have to send away employees without a corona ticket, the problems will get worse, he expects. "Maybe there are even days when we don't have enough staff to open."
On Monday evening, the cabinet sent a bill to the House of Representatives that could oblige employers to ask their staff for a corona admission ticket. In the first instance, this concerns employers who already have to request a QR code from their visitors: catering, theaters, museums and possibly also 'non-essential' shops in the near future.
For the workplace, the cabinet is sticking to 3G: employees without a vaccination or recovery certificate can be tested daily. Political support for the proposal is still very uncertain. The House of Representatives will debate this next week.
For Köker, such a duty would pose a 'big problem'. The majority of the staff at its six fast-food restaurants are young, non-Western descent and city-dwelling – all groups with relatively low vaccination coverage. "And anyone who works here for four or five days will not want to be tested every day to be able to work."
Also read: Corona check in the workplace? 'Really bizarre'

This adjustment would make the rules more consistent, says Geert ter Steeg, cinema director of The Movies in Dordrecht. "If you have to show visitors a QR code, I find it inexplicable that they can be infected by staff who don't have to."
clarity
Rob van Steen, director of Schouwburg Concert Hall Tilburg, believes that this adjustment also creates more clarity. "Now employees can enter through the back door without checking, and then scan visitors at the front door." About a hundred people work at his theater, some of them on-call workers. "I suspect they will be happy too. Everyone benefits from clear rules."
He is not afraid that he will soon be short of staff, although he sees that the supply is limited. For example for on-call workers who work at the cloakroom. "But health comes first. If I don't ask for proof, I create an unsafe situation in the workplace. Then they can get sick."
Conflicts with staff
The government can also impose corona checks on all other employers – who do not have visitors who require QR if this bill is passed. In fact, the cabinet would have liked to give these employers the freedom of choice: they should be allowed to decide for themselves whether they ask their staff for a QR code.
But the Council of State thought that was unwise. This is a tricky subject on which employees differ greatly. When employers have to decide whether to implement a QR check, they are forced to take sides. Such "conflicts with and between" staff, employers "often cannot afford" now that workers are scarce, wrote the Council of State.
The cabinet went along with it. That is why it now applies: the cabinet decides per sector whether these employees must check. There is also a way of escaping this obligation for employers without visitors that require QR. They may also take alternative measures that make the work safe, such as working from home or guaranteeing a safe distance from each other.
Nevertheless, the business clubs VNO-NCW and MKB-Nederland continue to support voluntary schemes for employers. The organizations oppose the mandatory nature of the bill. They fear that employees will walk away from sectors where the duty will apply, a spokesperson said. As a result, the staff shortages "will become even greater".
The business organizations also want employers in sectors such as the catering industry and theaters to be allowed to replace the QR check for staff with other safety measures.
Income
The three major trade unions FNV, CNV and VCP do not want a corona check for employees at all. They called on the outgoing cabinet on Tuesday to withdraw the bill. "You have to go to work," says FNV vice-chairman Kitty Jong. "You depend on it for your income. That is different from going to a cafe or concert where you have to show your corona ticket."
The unions believe that the workplace can be kept safe with less drastic measures, such as keeping a distance, the use of mouth caps, splash screens and ventilation.
One and a half meter rule
Although cinema director Ter Steeg finds the new rules understandable, he preferred not to ask for a QR code at all, not even from visitors. He would rather have maintained the one and a half meter rule. "But then boas would have thrown me on the receipt," says the cinema director.
Thierry de Jager, operational director of Hajé, a chain of hotels and roadside restaurants, mainly wonders what to do with employees who cannot show a valid QR code. "Should I fire them? I don't want to lose my employees, I'm really happy with them."
He also expects that he will have to continue to pay the wages of these stay at home. "Working from home is simply not possible with us," says De Jager. "The cost of a replacement then comes on top of that." De Jager is gradually becoming really despondent. "It is the umpteenth blow that the catering industry has to deal with."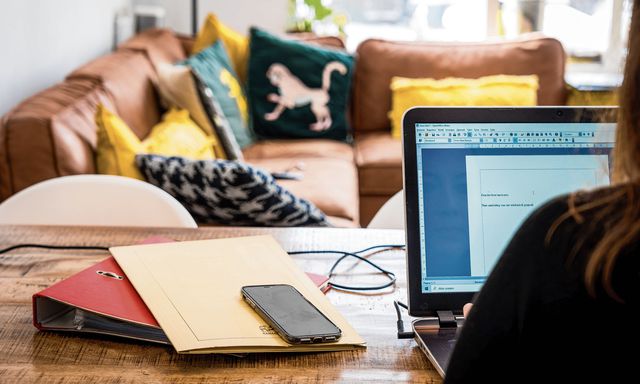 QR check at work makes 'corona dismissal' possible
A version of this article also appeared in NRC in the morning of November 24, 2021
#check #work #mixed #reactions #companies