AGON by AOC presents itself to adventure-loving gamers with a very interesting proposal suitable for the future adventures of any gamer, thanks to the new gaming monitor that wonderfully combines the hardware specifications of a modern gaming PC, with the latest visual performance. .
The resolution QHD (2560 x 1440 pixels) is the right motivation for gamers who want to upgrade from Full HD but also want to achieve high frame rates with their GPUs. the 27 ″ display is the perfect size for this resolution and provides sharp, brilliant images and a pixel density of 109 ppi, which does not require any resizing.
AOC GAMING's Q27G2S / EU features an IPS panel that offers wide viewing angles, in addition with its 10-bit color depth, the panel can produce 1.07 billion colors and delivers precise transitions without color banding problems (depending on visual content and applied compression).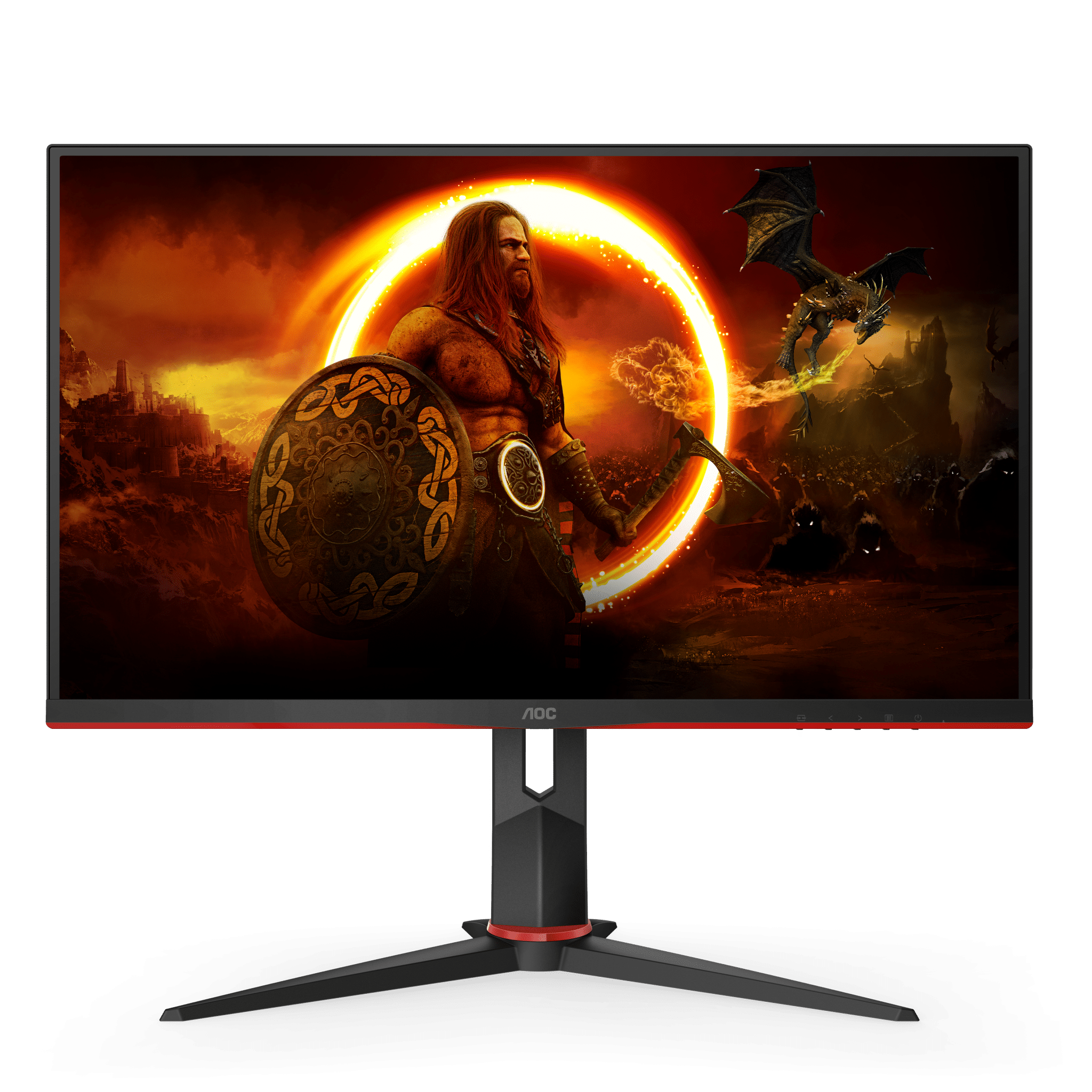 The IPS panel also ensures high color gamut coverage and exceptional accuracy, features ranging from also embrace the world of creators, as aspiring YouTubers or live streamers who want to edit their videos and share them with their communities, or for those who simply want to enjoy the content – be it a game or a movie – in the same way that the creator of the video itself.
Why choose AOC's new Q27G2S / EU
For a gaming PC, the excellent QHD resolution of AOC's Q27G2S / EU offers a higher sharpness than Full HD monitors, allowing players to see sharper details, such as an opponent in the distance, much more easily.
The AOC Q27G2S / EU supports Adaptive-Sync and it's compatible with NVIDIA G-SYNC, so the GPU framerate can be matched to the monitor's refresh rate, eliminating tearing and stuttering due to frame mismatch.
The Refresh rate of 165 Hz (using the DisplayPort input) of AOC's Q27G2S / EU makes the fast-paced, competitive gaming experience easier, and with MBR function (Motion Blur Reduction), the monitor reaches 1 ms MPRT, completely eliminating ghosting problems, not to mention the almost instant visual feedback to player inputs, mirroring their quick and nervous reflexes.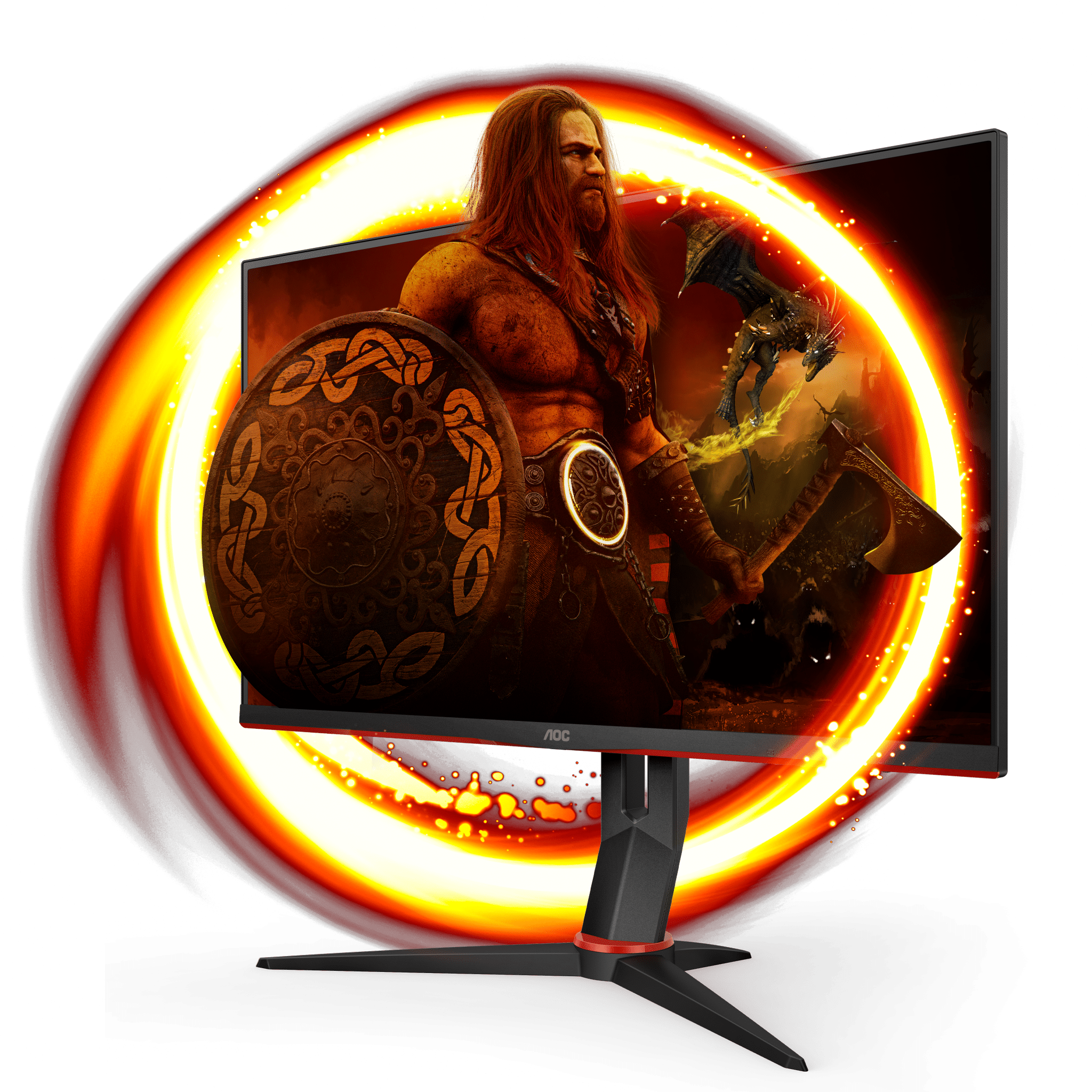 The Q27G2S / EU is equipped with an ergonomic stand that offers height, tilt and swivel adjustments so that each user can adjust it for correct posture, plus its own frameless design on 3 sides, the new monitor is a excellent ally also for multi-monitor configurations.
As for the various entrances, we find well 2 HDMI inputs And 1 DisplayPort input which allow you to connect multiple sources to the monitor, such as a PC, a second PC or laptop, a console etc. increasing its flexibility in daily commitments, as regards the OSD menu, this can be achieved through the tactile buttons under the panel, or using the G-Menu software.
The gaming features of the Q27G2S / EU include the Dial Point (crosshair overlay), theAOC Game Color (to increase / decrease the saturation), and a frame rate counter. On top, Flicker-free technology, which uses DC instead of PWM to adjust brightness, as well as a dedicated Low Blue mode make nighttime gaming sessions easy on the eyes.
AOC GAMING Q27G2S / EU will be available from November 2021 at the recommended price of € 349.00.
If you are attracted to science or technology, keep following us, so you don't miss the latest news and news from all over the world!
#Q27G2S #AOC #GAMING #monitor #dedicated #gamers