videoThe PvdA and GroenLinks really want to enter the formation together, as one negotiating team and with one faction in the House of Representatives when it comes to forming a cabinet. "Something special has happened, the cooperation has become close." Yet this is not enough for the VVD, says a party spokesperson. "This does not change our position."

Niels Klaassen and Peter Winterman

Aug 20, 2021

Latest update:
20-08-21, 18:38


PvdA leader Lilianne Ploumen and GroenLinks leader Jesse Klaver announced the striking collaboration this afternoon – after hours of consultation in The Hague. "It is a special, next step in left-wing cooperation," says Klaver. The parties will not merge yet, but the factions (together 17 seats) will operate as one in formation matters. "This is a huge step. We will see what follows," says Klaver. "We are not about mergers, that is what the parties are about. We are about our groups."
The new left-wing bloc only applies during possible cabinet negotiations, or whether closer cooperation will also take place in all other areas, remains to be seen. ,,We are continuing to give shape to this collaboration while working," says Klaver. Ploumen: ,,We do this because we want to do this ourselves, and we have been doing this for a long time."
Yet for the time being, it is not enough for the VVD to start negotiating with the left-wing duo. "What other parties do is up to them," says a VVD spokesperson. ,,What we read does not change our position." Rutte's party therefore stays with it: the VVD does not want to work with two left-wing parties. It is only possible to talk to the VVD if the groups actually merge.
In recent days it has been raining reports about possible far-reaching cooperation between the two parties. Earlier this week it leaked through this site that the left-wing duo is prepared to form one formation team together, other media subsequently reported on plans to also operate as one faction.
That was against the sore leg of several party leaders.
bacon man
Former PvdA chairman Hans Spekman called it 'a concession to one's own ideals': ,,We were founded to protect the powerless against power, poor versus rich, to help people with a more modest education. There are many more highly educated people at GroenLinks. If you do anything to get to power, you are no longer there for the powerless. It is time for members to get involved, we are a member democracy."
But Ploumen disputes that the flirtation happens on 'right command': "This is a logical consequence of what we have been doing for a while, we are in charge of this ourselves."
VVD and CDA always state that 'two left-wing parties is one too many' in a new cabinet, but whether this left-wing cooperation takes away their skepticism is still the question. The right-wing parties were told this week that one formation team and one faction is not very convincing during negotiations.
Klaver doesn't care about that, it seems: ,,I'm not here for Mark Rutte, we're here because we want something. We don't want to be played apart. We say yes to nothing and no to nothing."
A number of members think it is a bad idea to join the formation as one block: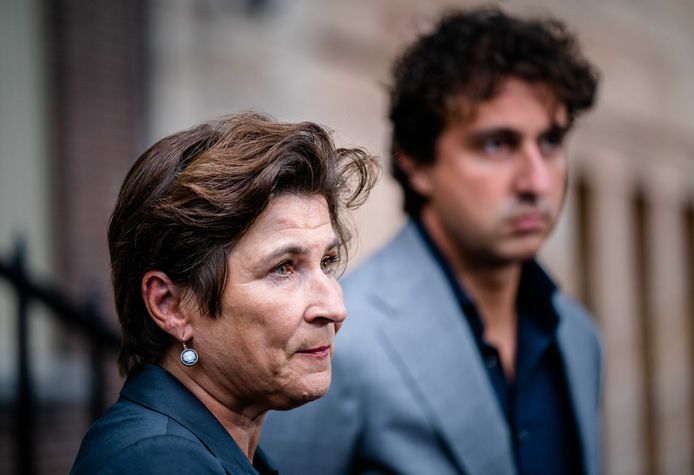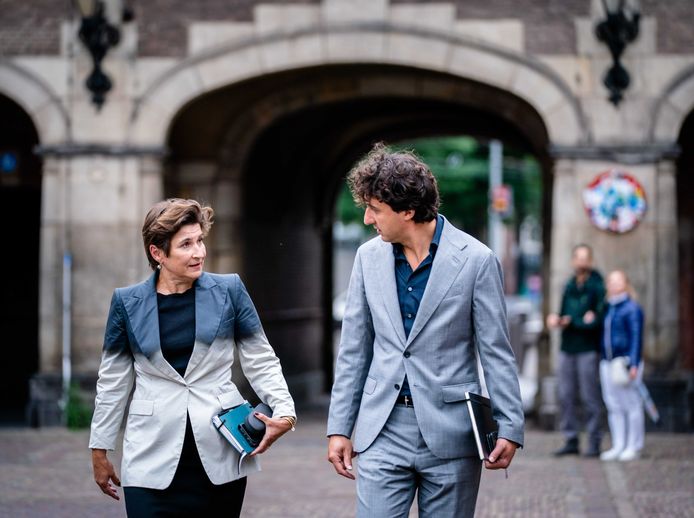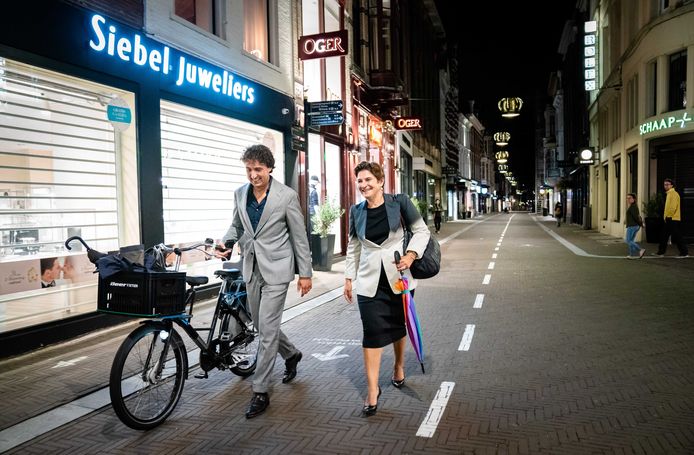 You can respond at the bottom of this article. Only comments with a full name will be posted. We do that because we want a debate with people who stand for what they say, and who put their name on it. If you still need to enter your name, you can do so by clicking 'Login' at the top right of our site.
Free unlimited access to Showbytes? Which can!
Log in or create an account and never miss a thing from the stars.

Yes, I want free unlimited access