Peugeot Sport accomplishes 40 years. Born in October 1981, Peugeot Talbot Sport, which later became Peugeot Sport, has collected numerous international successes. There history sporty Peugeot from afar, or from 1895, year of his victory at the Paris-Bordeaux-Paris, the world's first timed car race. The next and decisive step will be with the last Peugeot 9X8 and the program Hypercar in the FIA ​​WEC Championship Endurance.
Peugeot Sport history 40 years
Since its official creation in October 1981, Peugeot Sport it has achieved many more sensational successes than the candles it blows out today.
Founded by Jean Todt, Peugeot Talbot Sport, which later became Peugeot Sport, has produced legendary cars, such as the unforgettable ones Peugeot 205 T16, 405 T16, 206 WRC, 306 Maxi, 905 or, more recently, the Peugeot 908, the 208 T16 Pikes Peak, the 2008 DKR, the 3008 DKR, the 208 WRX, before the already revolutionary Peugeot 9X8.
Peugeot Sport competitions
Peugeot Sport raced in all existing motorsport specialties, winning various titles in World Rally Championship or, more recently, in World Rallycross Championship, the successes on the slopes of the Dakar at different times, the victories in the 24 Hours of Le Mans or in the race on the clouds of Pikes Peak, as well as on the French circuits or podiums in F1 as an engine builder.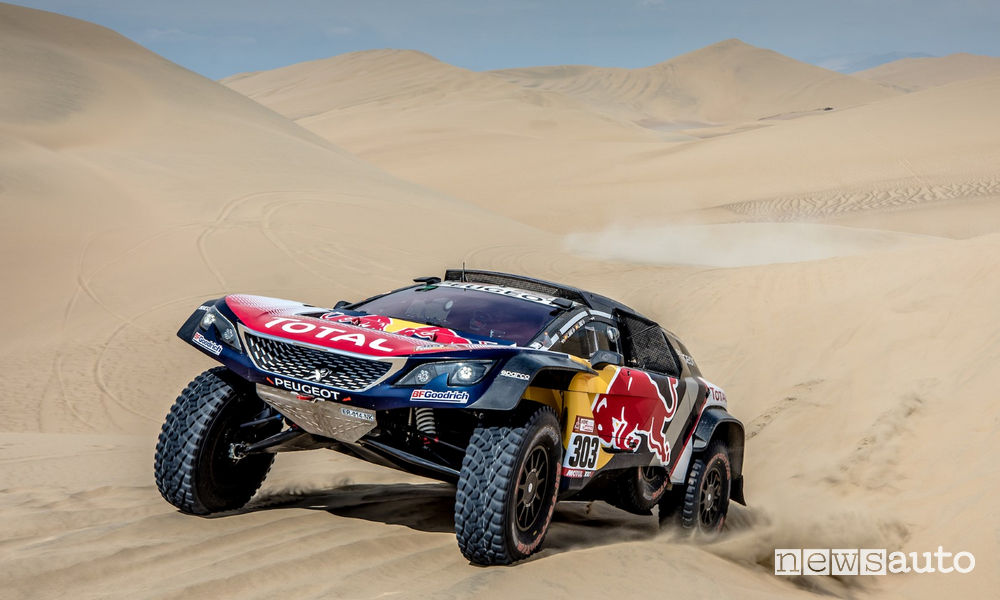 Peugeot Sport wins in 40 years
In 40 years, Peugeot has won:
5 World Rally Constructors Championships (1985, 1986, 2000, 2001, 2002)
4 World Rally Driver Championship titles (Timo Salonen, Juha Kankkunen and Marcus Grönholm twice)
3 drivers and constructors titles in the Intercontinental Rally Challenge (2007, 2008, 2009)
National rally champion titles in many countries
3 victories at the 24 Hours of Le Mans, in 1992 with the crew Yannick Dalmas-Derek Warwick-Mark Blundell, in 1993 with Christophe Bouchut-Eric Helary-Geoff Brabham and in 2009 with the trio Marc Gene-David Brabham-Alex Wurz
3 successes in the dizzying ascent of Pikes Peak in 1988 (with Ari Vatanen), 1989 (Robby Unser) and 2013 (Sebastien Loeb)
Various titles of the Superturismo Championship, including one of the most prestigious in Germany with the 406 (Laurent Aïello)
7 Dakar wins (1987 with Ari Vatanen, 1988 with Juha Kankkunen, 1989 and 1990 with Ari Vatanen, 2016 and 2017 with Stéphane PeterhanseL and 2018 with Carlos Sainz)
1 World Rallycross Championship title in 2015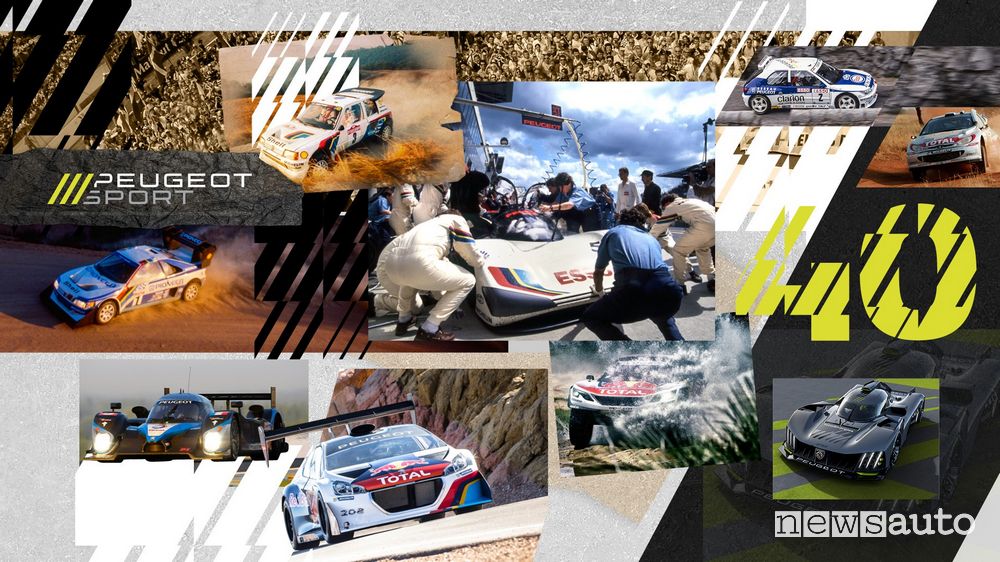 To drive these legendary cars, which very often left their mark in their era and in their discipline, the talented drivers were able to count on the Peugeot Sport team, led by top-level team managers: Jean Todt, Corrado Provera, Jean-Pierre Nicolas, Bruno Famin, etc…!
Photos Peugeot 9 × 8 Hypercar Le Mans
Video Peugeot 9 × 8 hypercar for the 24 Hours of Le Mans
They might interest you (indeed I recommend it!)
👉 Peugeot 9X8 Hypercar engine features
👉 PEUGEOT price list 👉 PEUGEOT used car ads
💥 I notify: to stay updated and receive latest news on your mail subscribe to the automatic Newsauto newsletter HERE.
👉 What do you think? Take a leap on the FORUM!