You often hear complaints about high drug prices and greedy behavior by the pharmaceutical industry. Last year there was praise: we owe it to these companies that we got effective vaccines against corona in no time? Well no, wrote Ruben Mersch on The Correspondent"The image of Big Pharma being rescued by a miracle of innovation in the labs of Pfizer, Moderna and other pharma giants is wrong." The vaccines were "not invented by industry at all," he wrote, "the knowledge that makes these vaccines possible was developed by scientists at universities and government agencies." The pharmaceutical industry only took "the last steps." And made billions in profits.
Mersch adds that the private sector invests as little as possible in unpredictable innovation. Investments are made with sufficient certainty that they will produce 'a marketable product in the short term'. But: "In the case of fundamental breakthroughs, the possible applications are often decades away." That is, to put it cynically, unfortunate for people in parts of the world where Ebola, Zika and many other infectious diseases strike and where there is not enough purchasing power for Big Pharma to think that they could make a big profit. We are talking about more than a billion people who are deprived of essential medicines. With corona we have seen how easily diseases jump across the world. This well-understood self-interest should lead us away from surrendering to the strategic and financial interests of the major pharmaceutical industries.
powerlessness
You would think so, but apparently that's not how it works. There is an atmosphere of powerlessness in society: we need them, they are monopolists, hopefully we can keep them on their toes, but in fact we are at the mercy of their whims and the interests of their shareholders. That has to be different said Bert Boer, for many years a board member at the government institution that advises on which medicines and treatments should be reimbursed (now the National Health Care Institute). In his view, the pharmaceutical industries have brought us much good, but drugs cost "hands full of money", with no transparency about the share of research, development, marketing and production in the prices.
Boer was one of those people who are critical of today's pharmaceutical industries. Surprisingly, even critics like this don't raise the question of whether we need those companies at all to get new drugs. As far as I'm concerned, it is high time to break the social sense of powerlessness in relation to Big Pharma. So we cannot escape, and that is essential, the question of whether the pharmaceutical industries, as they exist today, will ever be okay. Do we still need these companies? The answer is: no.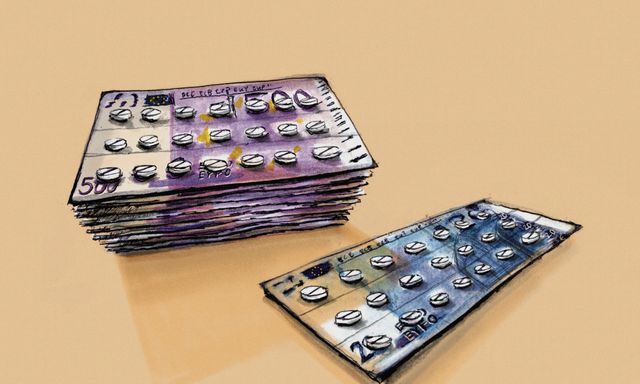 Also read: Now that the patent has expired, this cancer drug is suddenly 99 percent cheaper

Let's do a thought experiment. Research is required to obtain medicines for new diseases. We do not need the current pharmaceutical industries per se for that. That research can be carried out at universities or by other independent research institutes, as is already happening. Of course that has to be paid. Let's set up significant research funds for that, fed from public funds. I'll get to that later on where that money comes from.
Diseases and Pandemics
Independent committees within those research funds, consisting of people from the medical world and from society, decide for which diseases research funds should be used. It is important that the investigative committees function at arm's length from the government. They determine which research institutes will carry out research, including the testing of possible medicines. It is not just about diseases that present themselves acutely, but also, for example, preparing for pandemics that could occur in the long term. The research assignments, the tenders, concern both fundamental and applied research. What are now termed alternative medicines, vitamins and other treatment methods may also be involved in such research.
Both university and commercial laboratories can register for the research assignments. Of course today's pharmaceutical companies can do that too – why not, they have a lot of knowledge in-house. The big difference is that, in the case of an acquired tender, they get paid to carry out the research and testing – and that's it, after that the acquired knowledge is free.
For the avoidance of doubt, in my proposal there will be no state-owned pharmaceutical industry. Rather not. Every laboratory and research institute, commercial, academic or otherwise, can respond to the research assignments issued by the committees of the funds. That is plenty of free competition.
All knowledge arising from such research is publicly available and freely available. There are no more patents involved. The granting of intellectual property rights, including patents, was intended to promote innovation. But that argument shoots itself in the foot. Once the patent has been granted, the owner of the patent has a monopoly on the use and non-use of this knowledge. This stops the further development of free innovation. Patents may briefly promote innovation – even if that is the question – but then slow it down on an immense scale. As a society, we are doing ourselves a disservice. Moreover, abolishing patents removes the absurd situation that pharmaceutical industries do not use a lot of their patented knowledge.
commons
Okay, so we've banned the patents. There is no longer any patented pharmaceutical knowledge. What then? We place this knowledge in so-called commons; that is community gated property. Such commons give us the opportunity to determine how, by whom and under what conditions that knowledge may be used. This fact is immediately important if, with that knowledge in their pocket, producing companies start to manufacture pills, powders, drinks, vaccines and the like.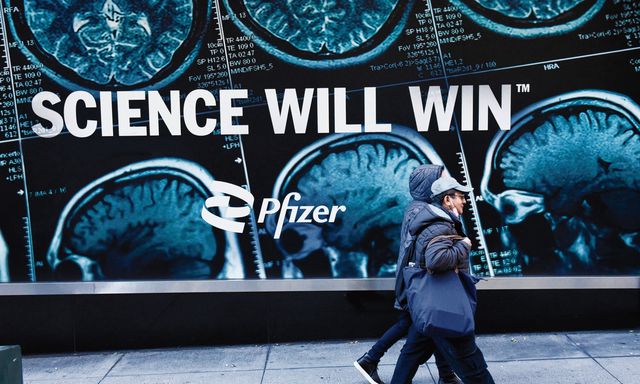 Also read: Pharmaceutical giant Pfizer made billions with a vaccine it didn't invent itself

In itself, there need not be an exclusion of any company, but companies do receive a package of conditions from those commons. Of course, for Europe, the European Medicines Agency (EMA) must approve the quality of the products produced. That is obvious. It is equally self-evident that the manufacturing companies supply the manufactured drugs to the pharmacy at cost price. A resulting condition is that the cost price calculations must be completely transparent. The producing companies are bound by a price ceiling, because they use knowledge paid and organized by us.
If research funding is paid for by research funds, and the producing companies supply their pills, powders and drinks at cost price, this means nothing more and nothing less than that medicines will be available in pharmacies for a normal price from now on. That will be a fraction of what is currently charged at the pharmacy. Compared to the current absurd prices, that is revolutionary low. Naturally, this substantial fall in prices has a more than favorable effect on healthcare costs. They will be significantly lower. Medicines, developed on the basis of social medical interest, are paid jointly by us citizens. We have eliminated commercial weight from shareholders, supported by marketing.
surcharges
The research funds will have to be substantial in size. With the low drug prices in pharmacies, there is a simple solution to this. We introduce so-called surcharges, an amount on top of the established low price of the medicine. With the money from this levy we, as a society, ourselves finance the research we want. The old principle applies: who pays, decides.
How much money must be deposited in the research funds to ensure that sufficient short-term and long-term research for various types of diseases and disorders can be amply financed? To answer this question, prospective economic research is needed. How much financial resources are needed per year to finance the required research, including all the tests required for this? If we know that, then that amount can be calculated back to how high the surcharge should be on top of the low (cost) price at the pharmacy.
The pharmaceutical companies will not let this happen in silence
What I am proposing can of course only take effect if all, or at least a significant number of, European countries participate. That requires a lot of mission work. The pharmaceutical companies based in France, Germany and Switzerland will not let this happen in silence. For the pessimist, my proposal is immediately a lost cause. But it sometimes happens that David wins against Goliath; see the lawsuit in the Netherlands about the climate where Milieudefensie beat oil giant Shell. It must be said that although today's pharmaceutical companies are horribly powerful monopolists, they are unloved, to put it mildly, and that opens up opportunities.
Patents
In order to conduct research into medicines for new syndromes, it must of course also be possible to use knowledge that is already available in society. The problem that arises here is that much of that knowledge is now patented. In my analysis, those patents should never have been granted, but that's a long time ago. Yet the knowledge already patented by pharmaceutical industries is desperately needed. Nationalizing or socializing in the Soviet style does not seem to me to be the way to achieve this. What can be done: buy out. Admittedly under duress, but buying out, or perhaps better said expropriating, for a reasonable fee. Of course, buying out involves a lot of money, but remember that this is a one-off and that it is easy to cough up, because in my plan the medicines at the pharmacy have become substantially cheaper.
In that buyout, we are not going to apply the usual excessive calculation methods and market values ​​of the pharmaceutical industries themselves, but we are moving in the direction of actually incurred costs. If the pharmaceutical industries don't want to be open about it, that's a shame for them; then they get paid what we think their patents are worth.
If we make Big Pharma obsolete, we will kill several birds with one stone. Healthcare is becoming more affordable. All the knowledge needed to develop medicines is no longer surrounded by patents, but is returning from private to public property. In addition, access to medicines is once again becoming a human right, and no longer the plaything of Big Pharma shareholders. It has nothing to do with our health care. She should stay far from that.
What we all know is that today's pharmaceutical companies have made themselves ignorant of their prices and their behavior. Whatever good they have done in the past, we must recognize that their business model is outdated. What they once were able to do, we as a society can now do much better: invent and make medicines at an affordable price, without being bound by patents and secrecy.
A version of this article also appeared in the newspaper of July 23, 2022
#Opinion #Big #Pharma