When British Prime Minister Rishi Sunak had to answer for his decision to weaken climate policy a week ago, he said that politicians – including those from his own party – had been dishonest about costs and trade-offs for far too long. "Instead they took the easy way out, saying anything is possible at once," Sunak said.
Sunak caused a stir with his U-turn, as it was called in the British media. The United Kingdom, where politicians from left to right support an ambitious climate policy, has had a pioneering role for years. The country was one of the first to adopt a climate law in which targets were strictly set. And now Sunak wants to delay the ban on the sale of new petrol cars from 2030 to 2035, delay the replacement of gas-fired heating systems with heat pumps, and reduce the rush to insulate homes.
Also read The UK gives the green light to one of the largest oil projects in the North Sea

According to the Prime Minister all those measures although useful, it is "not necessary" to maintain the long-term goal of climate neutrality by 2050. Because Sunak "obviously" adheres to that goal, but he does not think that you should give "ordinary families across the country five, ten or fifteen thousand pounds" [moet laten] spend to make the transition sooner than necessary."
Sunak is not the only government leader to have made such a U-turn in recent times. In May, French President Emmanuel Macron called on Brussels to slow down new climate plans. Macron called himself a big supporter of the Green Deal, a series of European laws to protect climate and biodiversity, but not at the expense of European industry. "In terms of regulations, we are ahead of the Americans, the Chinese and all the other major powers." That, Macron thought, is not necessary for anything.
He received support from Belgian Prime Minister Alexander de Croo, who urged the European Commission to use "a pause button" for climate policy. After all the climate legislation, there should not also be difficult measures to restore nature and biodiversity, thought De Croo. This only upsets agriculture and industry, while they are the ones who have to implement that policy. "The momentum around climate change" could suffer, the prime minister feared, causing member states "to go straight into the wall and create skepticism about everything".
Peasant protests
Macron and De Croo echoed a sound that had been heard for some time in the European Parliament, especially in the center-right European People's Party (EPP). That party felt threatened by the BBB's victory in the Provincial Council elections in the Netherlands and by farmers' protests in various European countries. They fear that they will be held accountable for legislation that is gradually starting to affect citizens financially. Their open opposition to the Nature Restoration Act, one of the final pieces of the Green Deal, was partly intended to keep populist right-wing parties at bay in upcoming elections.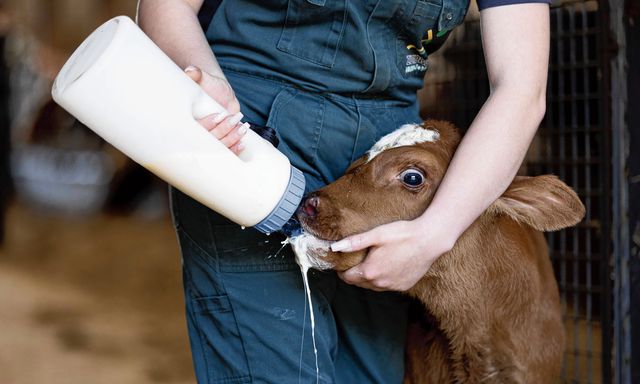 Also read Dutch farmers have become the EU's nightmare

The German coalition, where Green Minister Robert Habeck is responsible for climate, is also encountering increasing resistance now that climate policy is no longer just about wind turbines and solar parks, but has direct consequences for citizens and our own industry. This spring, Germany unexpectedly refused to agree to the European ban on fossil fuel cars unless an exception was made for so-called e-fuels, a type of sustainable gasoline. And a proposal to ban gas and oil heating in new-build homes from next year led to so much resistance that there was… a watered-down compromise is left. Habeck defended himself by stating that some backtracking is justified, as long as "we do not set climate goals and in the meantime do nothing to ensure that these goals are achieved."
In the Netherlands, climate minister Rob Jetten did not dare to take measures that would hit citizens' pockets. Even though his advisors said that they worked much better and would certainly be cheaper in the long term than stimulating climate policy with subsidies.
Even climate leader Sweden encountered the limits of its ambitions last week. The plan to be climate neutral by 2045 is in danger of becoming unattainable. "What we do now, including fuel tax cuts, increases emissions," recognized Minister of Finance Elisabeth Svantesson at a press conference in Stockholm. "But we do many more things that will lead to lower emissions in the long term. Please remember that this is a very difficult time for many people."
Passivity
Politicians find themselves in a difficult position. They fear that citizens will turn away from climate policy if it interferes too hard with their way of life – and that they will be held accountable for this. They prefer to opt for "climate passivity" in the short term – a reproach that President Macron was repeatedly accused of by the highest administrative court in France – and in the meantime stick to the goal of 'net-zero' emissions for the long term.
Prime Minister Sunak said that for too long politicians have taken the easy way out, pretending that "everything is possible at once", strong climate policies without consequences for citizens. But then he did the same thing: assert that the end goal remains intact while at the same time mitigating the consequences for citizens by delaying policy. According to Piers Foster, chairman of the British Climate Change Committee, an advisory body set up by the government itself, this is a misconception. "The UK will move further away from being able to meet its legal obligations," he said in the Financial Times.
Many climate scientists think the two are incompatible. "The task for 2030 may still be possible with gradual change; net zero by 2050 is a mandate for transformation. And it must be deployed decades in advance. So now," wrote Heleen de Coninck and Gert Jan Kramer in an opinion piece two years ago NRC.
The delay also comes at an unfortunate time. At the climate summit in Dubai, the first formal 'stocktake' take place, a five-year inventory and assessment of all global climate plans. The United Nations Climate Change Agency (UNFCCC) has the necessary data for the past two years collected and analyzed. They published the results in two weeks.
The conclusion is clear. "A damning report for global climate efforts," writes Ani Dasgupta, CEO of the renowned World Resources Institute. "Carbon emissions? Still rising. Financial obligations of the rich countries? Overdue. Support poor countries to adapt? Sadly left behind."
#climate #policy #starting #hurt #politicians #backing