The diocese of Catania, Sicilian, has imposed a three-year ban on naming godfathers and aunts at baptism. Namely, naming a godparent would no longer have a religious motive, but would only be done to strengthen family ties and expand prosperity and networking opportunities. The ban is said to be a weapon in the fight against the mafia in southern Italy and 'an experiment' to see if the Catholic Church can do without godparents.
The baptism of a newborn child is an important tradition for Catholic Sicilians. The naming of particular godfathers and aunts is crucial for building bonds within families, but also for their influence outside of it; if 'padrino' you become a kind of second father to your godchild. It was therefore long unthinkable that this part would ever be abolished in the area where some influential men have as many as 20 godchildren.
Still, churchgoers in Catania were in for an unpleasant surprise last Sunday. At the baptism of their newest relative, the priest skipped naming the godparents because the diocese of Catania has imposed a three-year ban on naming godfathers and aunts at baptism.
Godparenthood has its origins in the early years of Christianity, where a newly baptized child still had to be 'protected' from outside pagan customs. The ritual would have lost this "spiritual weight" in today's time, Salvatore Genchi, priest of Catania Cathedral, tells. The New York Times. Naming a godparent is no longer done for religious reasons, but to strengthen family ties and expand prosperity and networking opportunities.
Godparenting as a means of improving your position and power may remind movie buffs of Coppola's The Godfather. That movie, about a clan made up of six Italian families that rule the underworld, was only set not in Italy, but in New York. In Sicily, the church is now trying to stop the expansion of real versions of the Corleone film family.
Church vs Mafia
Banning godparenthood seems in line with the fight that the Catholic Church started years ago to tackle the mafia in Italy. For example, Giuseppe Fiorini Morisini, then archbishop of the Sicilian Reggio Calabria, argued in 2014 that godparenthood would be abused by the mafiosi to prepare children for crime, and not for a pious life, and then asked Rome for a ten-year ban. year. ,,An padrino strengthens the ties of criminal families," said the former archbishop.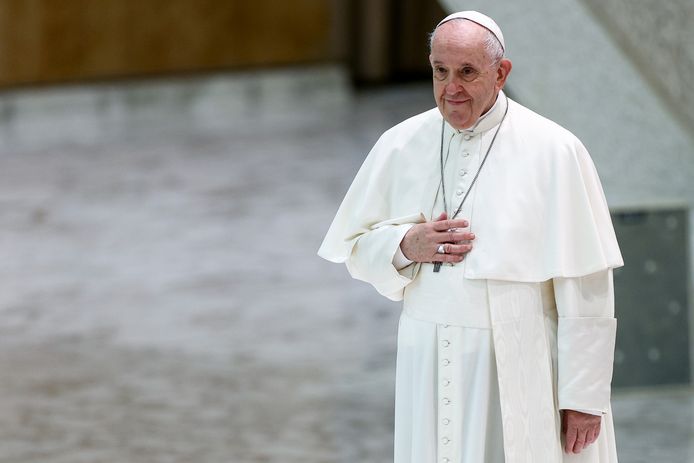 Pope Francis also encouraged Morisini to submit his proposal. He also lashed out at the mafiosi several times afterwards. Last March, he described the gangs as 'organizations of sin', taking advantage of the corona pandemic and enriching themselves with corrupt practices.
Afterwards, priest Genchi . reacts in the Quotidiano Sicily that the mafia had nothing to do with the choice to suspend godparenthood. It would be purely and purely religious arguments. Genchi blames The New York Times that they have twisted their motives. "We will ask for rectification and we are also ready to file a lawsuit," the priest said. That the ban was actually declared in the city where the big mafia gang Ndrangheta is based, would be purely coincidental. From a rectification in The New York Times in any case, has not yet been discussed.
Watch our trending news videos in the playlist below:
Free unlimited access to Showbytes? Which can!
Log in or create an account and never miss a thing from the stars.

Yes, I want free unlimited access
#godfather #Church #Sicily #stops #naming #godparents