Android Car Coolwalkthis is the name of a new system update, which introduced many aesthetic and functional changes to the system that reproduces the smartphone on the car's infotainment system. The update Coolwalk introduces like this aesthetic updates, but significant changes in terms of improved functions.
New Android Auto Coolwalk update
The main novelty of theAndroid Auto update it's surely Coolwalka feature introduced by Google to ensure a greater flexibility and safety of use while driving.
First, a new dashboard has been introduced that offers more complete access to information and simplifies the use of functions main functions without the need to navigate between different pages or menus.
For example, the section dedicated to Google Maps has been made more accessible to motorists, a has been added new multimedia card which displays favorite album art and a quick launch menu for quick access to recently used apps.
Plus the system Coolwalk will be able to adapt to the shape of the displaythus encouraging greater customization in an automotive market with increasingly varied screen formats.
Google Assistant on Android Auto
The new Android Auto introduces some interesting new features such as Google Assistant which offers smart suggestions, such as missed call reminders, quick arrival time sharing, and instant access to music and podcasts. Furthermore, they have been added shortcuts to respond quickly to messages and calls from your favorite contacts, along with a progress bar for songs and podcasts for easy forwarding or rewinding during playback.
The Coolwalk update will later also allow this to be done voice calls via WhatsApp directly from Android Auto, but this function will only be available on some Samsung smartphones And Google Pixel newer ones, although Google hasn't specified the exact models.
How to download the new update?
To be able to enjoy the latest version of Android Autoall you have to do is wait for the update on Play Store.
In the cell phones on which it is installed Android 9 or on previous versions, you must download the application, while those with Android 10 and above, since they already have Android Auto built-in, will only have to enter the Play Store and click Update when it will be available (if this option does not appear, it will have been updated automatically).
To manually download the update of Android Auto just connect toAPK Mirror of Android Auto where the latest version of the Google App is present.
On new cars there is Android Automotive OS
Android Auto is already present on new cars (e.g. new Mégane E-Tech) thanks to the new operating system Android Automotive OSwhich works even without connecting a mobile phone.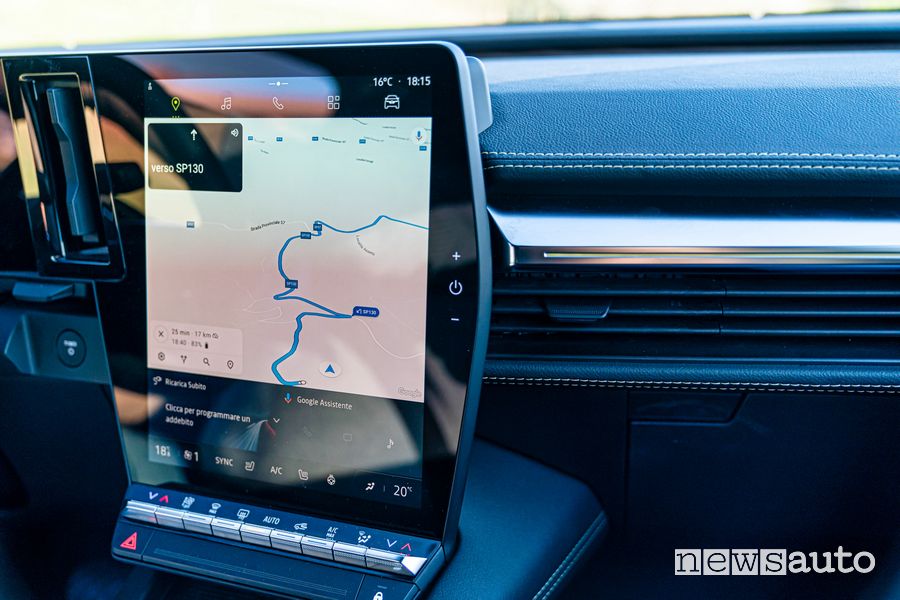 Read also,
👉 How Android Auto works
👉 Android Auto 10.5 Update
👉 Car infotainment, what it is and how it works
👉 ANDROID AUTO news and updates
👉 What do you think? Drop by FORUM and the Newsauto news from Google News
COMMENT WITH FACEBOOK

#Android #Auto #Coolwalk #update