Ishaan performed brilliantly in IPL. After this, he has returned to India. Kishan celebrated the Mahaparava of Chhath at his home in Nawada, Bihar. Family members were also present on this occasion.
Offering ishaan
Cricketer Ishaan Kishan celebrated Chhath's holiday at his home in Nawada. There was also Chhath at Ishaan's house.
Kishan with family on this occasion after years
Mother Suchitra and father Pranab Pandey have been doing Chhath for many years. Years later Ishaan has celebrated Chhath in Nawada with parents.
Complete adherence to traditions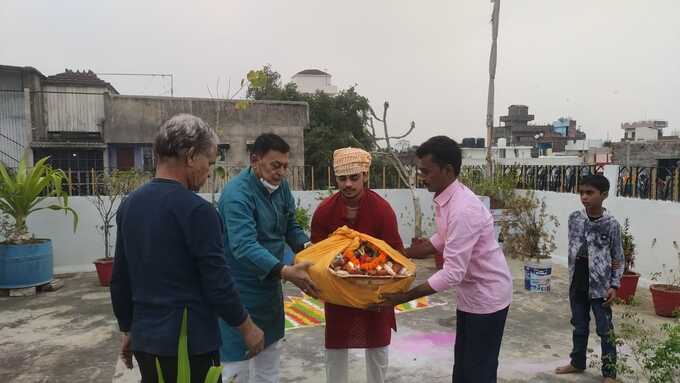 Ishaan also raised Daura (a large basket called Daura in Bihar) during this time.
Ishan Kishan's Chhath with family
.