First MotoGP victory for Jorge Martin, Pramac Ducati rookie. Success of absolute authority for the '98 class, leading from start to finish of a dominated Styrian Grand Prix and started with pole position. In second place was the reigning world champion Joan Mir. Third was the championship leader Fabio Quartararo, who surprisingly gained points over closest rivals, Johann Zarco (sixth) and 'Pecco' Bagnaia (11th). Jack Miller fell, in top-10 Dani Pedrosa, on his return to the races. The Spaniard became the protagonist of the accident that marked the opening bars of the Grand Prix and that knocked out Lorenzo Savadori. The first three of the race spoke after the checkered flag to the microphone of the official MotoGP channel.
Jorge Martin (1st, Pramac Ducati): "I can not believe it, that's why I don't seem very enthusiastic, what I did today was fantastic. I kept a very constant pace throughout the race, I was very focused. Even if I made a few small mistakes, my goal would have been to win. Joan was impressive, she was always behind me the whole race. In the last few laps I tried to brake harder even though the front tire was destroyed, and I took a good lead to keep my head. On the last lap a lot of things went through my mind, I thought about all the things that brought me this far. Thanks to all my family, this is a big step for my dream, which is the victory of the World Cup. I want to dedicate this success to all the people who have been close to me and to my grandfather, who is still struggling: this is for you. I hope to be able to fight for the win again next week, but we think we still have room to improve".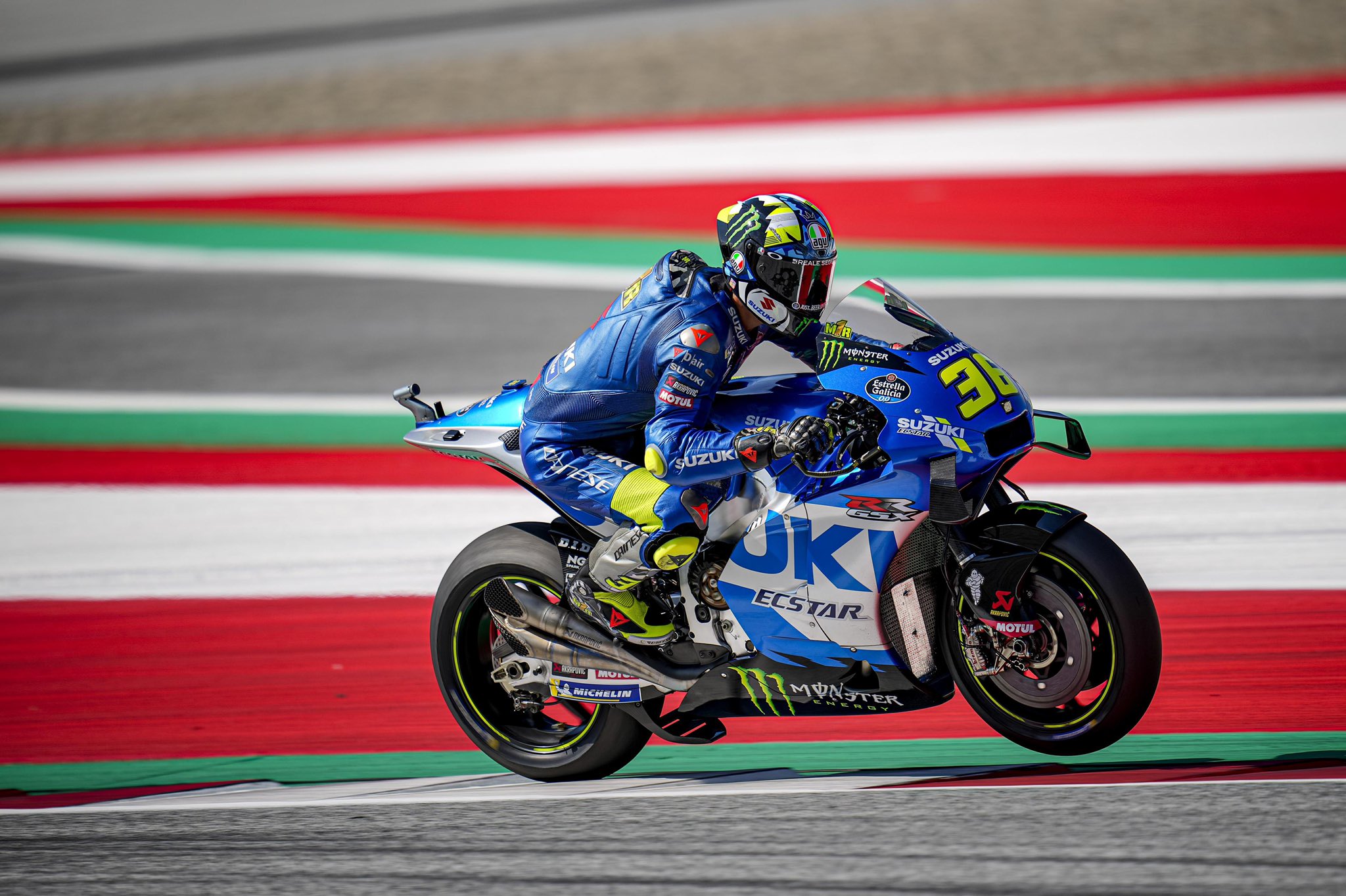 Joan Mir (2nd, Suzuki): "I have given everything. Today we were close to winning: I'm happy because I've been there all weekend, but I needed a couple of tenths a lap to find myself fighting at the end with Jorge, and I must say he did a great job. We need to push even harder and find a little something for next weekend if we want to get on the top step of the podium. But I'm happy and we must be proud of our team, who worked hard in the summer and he brought some new parts for this race, improving the performance of the bike, so I'm happy".
Fabio Quartararo (3rd, Yamaha): "This third place gives me a great feeling because when there is a red flag it is always very tough, even if you are not directly involved in the accident. I made an impressive overtaking in turn-6, at the start, it was a bit on the limit. It was hard to repeat, I knew Jack was very fast, I was doing very well under braking in Turn-3 and I knew that could be a point to overtake if there was a chance: we succeeded. I don't know the positions of the others off the podium, in any case Jorge has always been fast on this track and I'm happy to be among the top-3, this was the ideal goal and we succeeded. I'm happy for Jorge, who took points away from Joan".