The actress Mónica Sánchez lamented the death of Víctor Santisteban Yacsavilca, a man who was apparently injured in the head by the Police while protesting on Av. Abancay.
Monica Sanchez was no stranger to pronounce on the death of the civilian Victor Santisteban Yacsavilca, a protester who was exercising his right to protest against the Government of Dina Boluarte, last Saturday, January 28 at Av. Abancay. The citizen was apparently wounded in the head by the Peruvian National Police. Shortly after being rushed to the Grau hospital, it was reported that the 55-year-old man had died.
The cause of his death was a severe head injury, according to what EsSalud initially announced and the brigade member Antonio Quispe who helped him. Later, Social Security reported that the patient died from "a sharp blunt wound in the right retroauricular region." The death of Santisteban Yacsavilca It has shocked thousands of Peruvians who expressed their solidarity with the compatriot and have been demanding justice for his death.
Mónica Sánchez regrets death of protester by projectile
The actress Mónica Sánchez closely followed the news on social platforms and could not help but speak out about the event. She mourned the death of Víctor Santisteban. Through her Twitter account, the member of "Al fondo hay sitio" expressed a message in which she called for reflection on the latest violent events in the country.
"Dehumanize authority, celebrate death or justify it, remain immune to human pain, is perverse and the most violent thing that can happen to our country at a time like this. Lots of pain in the air," she wrote in his post.
Mónica Sánchez regrets the death of Víctor Santisteban Yacsavilca. Photo: Monica Sanchez/Twitter
Lucho Cáceres outraged by the death of a demonstrator in protest
Other personalities from the world of entertainment who referred to the recent death of the man from Yauyos was the actor lucho cacereswho, days ago, was part of the group of protesters calling for the resignation of Dina Boluarte from the presidency of the Republic.
YOU CAN SEE: Who are the artists who support the demonstrations in Lima and demand the resignation of Dina Boluarte?
"The absence of shame by not protesting or being outraged by your dead, whatever the reason, is a clear symptom of metastasis as a society. There are things that cannot be normalized," were the words of the interpreter.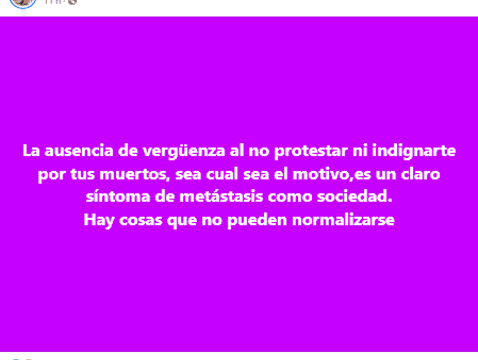 Lucho Cáceres called Peruvian citizens to reflection with a message. Photo: Lucho Cáceres/Facebook
Tatiana Astengo speaks out after the death of a protester
The actress and former member of "Al fondo hay sitio" was also no stranger to speaking out about the death of the protester Víctor Santisteban, who received a projectile at head height on January 28.
Through her official Twitter account, the actress reposted a publication about her death and wrote about her: "How you hurt, Peru. Dina Resigns now."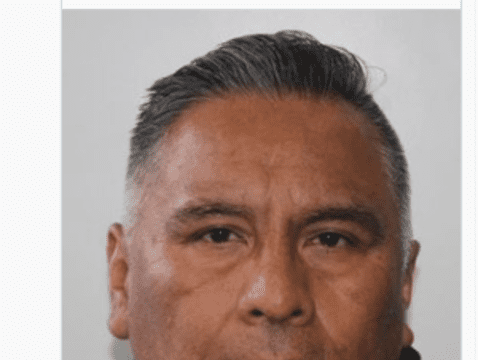 #Mónica #Sánchez #condemns #death #protester #protests #Lima #Perverse #violent