"It's a dream. She was thinking of going out and winning a few games, a set maybe, but this… ». This is how Fabian Marozsan responded, stunned, on the track, just minutes after achieving one of the great surprises of the season by defeating Carlos Alcaraz (6-3 and 7-6 (4)) in the Masters 1,000 in Rome. This Hungarian, 23 years old and 135 in the world, did not know what it was like to win a Masters 1,000 match before arriving in the Italian capital, nor did he win an ATP match, much less one against the number two in the world, but against an Alcaraz distracted, slow and imprecise, Marozsan completed his dream and overthrew the Murcian, who is already in sight at Roland Garros.
It is not a bad defeat from the physical level, since it allows Alcaraz to rest after four weeks of effort, with victories in Barcelona and Madrid. A total of eleven games, plus the win against Albert Ramos in the second round in Rome, which have logically worn the body of the 20-year-old from Murcia and that now, after this setback in Rome, he will be able to relax.
Lightening the calendar was one of the points to improve compared to last season, in order to reach the most important tournaments in full condition, avoiding possible injuries, so not continuing in Rome, despite frustrating Alcaraz's attempt to make a perfect European clay tour, not a disaster.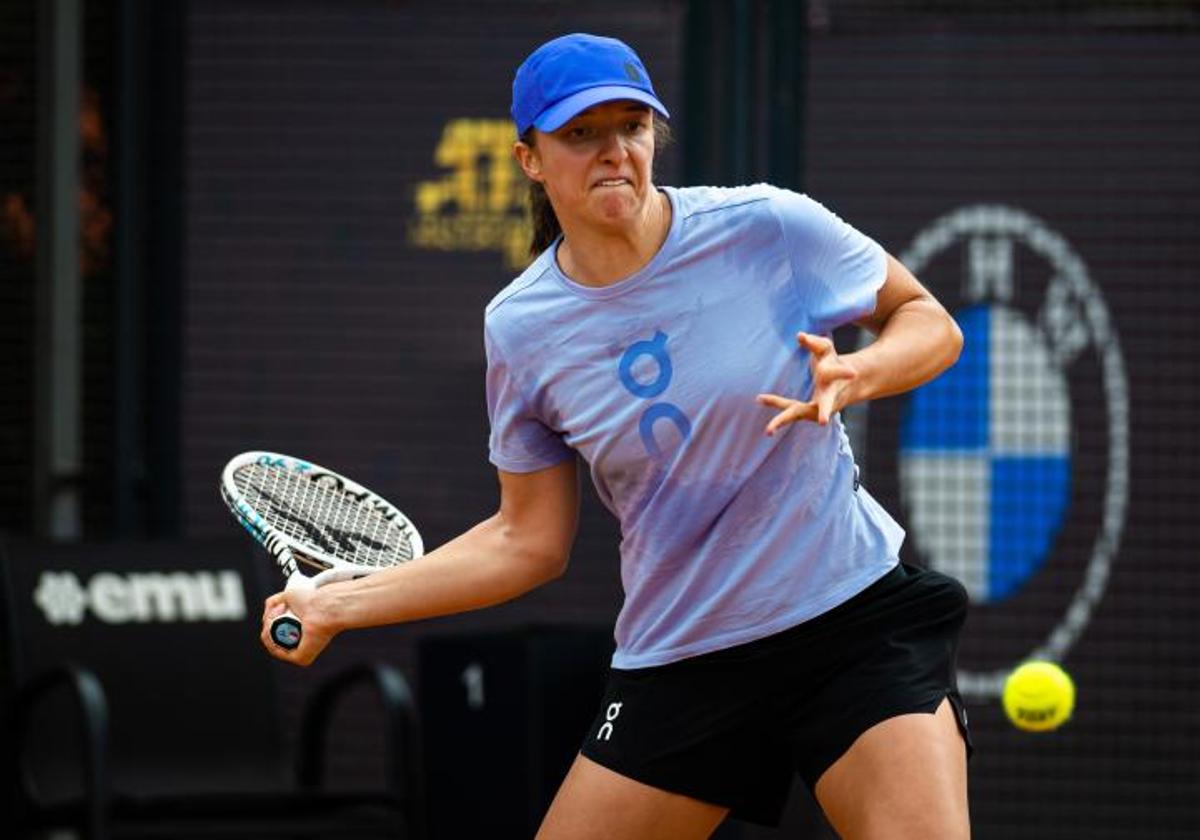 And more when in front of him was a tennis player who got everything. The Hungarian's first set was a total sweep, with thirteen winners and four unforced errors that left everyone speechless at the explosion of a complete stranger. Marozsan had never lavished himself in an ATP tournament and the best victories, by ranking, of his career had come in Rome. First against Corentin Moutet (67) and then against Jiri Lehecka (39). Passing the previous phase and opening his box of victories in a Masters 1,000 against Lehecka were worth as an impulse in that first set, but the logical thing is that Alcaraz straightened the course.
Especially when the Hungarian showed signs of weakness and wasted his first four break opportunities in the second, especially a 0-40 with 2-2. Even so, in the fifth, he broke Alcaraz's serve and was two games away from victory. He tempered his arm, no surprise, and Alcaraz, with more heart than game, took the contest to the tiebreaker.
This time, the Spaniard took the reins, made it 4-1 on the scoreboard and made the Romans settle into their seats. A third set was coming.
Until Alcaraz chained a bad drop shot, a couple of long shots and some good shots from Marozsan and almost without anticipating it, the Hungarian won five points in a row and took the match. His face was more incredulous than victorious. Alcaraz's, acceptance, today had been no better than his rival. Marozsan's 24 winners, replicated by Alcaraz's 24 unforced errors, were a slab.
The Murcian will no longer compete until the start of the next Roland Garros, on May 28. On May 25, he will meet his rivals in a draw in which he will start as number one in the world. He will be crowned for the second time at the end of Rome, and Novak Djokovic, who defends 1,000 points here from last year, will not be able to take the position from him until, at least, Paris.
#Marozsán #surprises #unrecognizable #Alcaraz