Real Madrid pay their footballers and their national teams return them injured. It is the setback that has suffered Zidane in the last seven stoppages of national teams. Since March 2019, every time his men go to their commitments with their countries, at least one of them has returned to Valdebebas directly to the infirmary. Ramos and Varane have been the last in an evil that does not stop and at a critical moment for Madrid, with a calendar that is dynamite.
"We can not do anything…", is the resigned lament, over and over again, of Zidane every time he is asked how the teams squeeze the madridistas. Although FIFA has insurance that covers these injuries, sports damages are incalculable and the succession is almost endless. Since he began his first full season, 2016-17, everything has been complicated for Zidane almost in each FIFA stop called before, although now in the middle of the Covid-19 pandemic it sounds politically incorrect, FIFA virus. That course started with Christian out due to the knee injury he suffered in the final of the Eurocup, in October 2016 Ramos was the victim, with a ligament injury (six KO matches). In 2017 Madrid did not escape. In October, Keylor he injured an adductor with Costa Rica and fell on Valdebebas …
Since Zidane returned for his second stage, in March 2019, He has 'faced' seven stoppages and in all of them suffered losses due to the national teams. Just arrived, Courtois (a tendinopathy with Belgium, five games in the dry dock), in September 2019 they were Modric Y Valverde, a month later, again Modric more Bale and the next, in November, it was the knee of James the one that yielded with Colombia. The next stop in the middle of official competition was last September, already in 2020, and the edema occurred in the battered knee of Asensio being with the National Team, in October something similar happened with Carvajal (He has not yet reappeared) and now there has been the case of the great captain, who will be out for between ten and two weeks, and Varane … on the same night.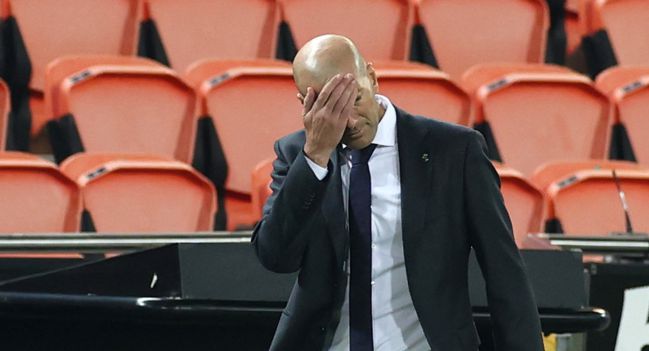 Forced to the limit
When they do not return injured, sometimes they do it very to the limit. It happened, for example, in October with Odegaard. He had just suffered a sore knee but Lars Lagerback had no qualms about making him play three consecutive games for Norway. The result? Four days after returning to Valdebebas, the Nordic talent broke muscularly. A break in the soleus that made him lose six games, including the Classic. The result is that, this season, in Madrid he has played just 141 minutes and with Norway almost double, 259 '. Unheard. International football stuff. The national teams 'kill' Madrid.