hip houseWould you like to give your interior a new look? Then you could use some inspiration. In the series 'Hip House' that's why every week the latest living trends. This week: fine line art.
Wall art too busy or too striking? Not if you opt for fine line art. That is art with little fuss, according to Stephanie Kuistermans of art webshop Werk aan de Muur. ,,It is a simplistic interplay of lines. A drawing with thin, black lines on a white background. Simple and minimalist."
Literally translated, fine line art means 'art with fine lines'. That seems to cover the charge well, but in the art world 'fine art' has another meaning. Kuistermans: ,, By this they mean that an emotion or message is conveyed very clearly in the work. It's about the deeper meaning."
Every fine line art, no matter how minimalist, has its own value. Kuistermans cites the work of artist Kim Rijntjes as an example, who makes fine line art with wires. "She creates very special things with it. Her idea behind using wire is that it can move and grow. Just like people. That is the deeper layer. Cool, right?"
Simple and Abstract Line Art
According to interior stylist Annemieke Bezemer, the power of fine line art lies in the imagination. The line art is usually simple and quite abstract. That leaves room for you to interpret it yourself. Bezemer ,,For example, I sell a series of fine line art depicting women's bodies. They are very graceful and serene. You see the contours of a body in it, but it doesn't get too visual. You fill in the meaning of the work yourself."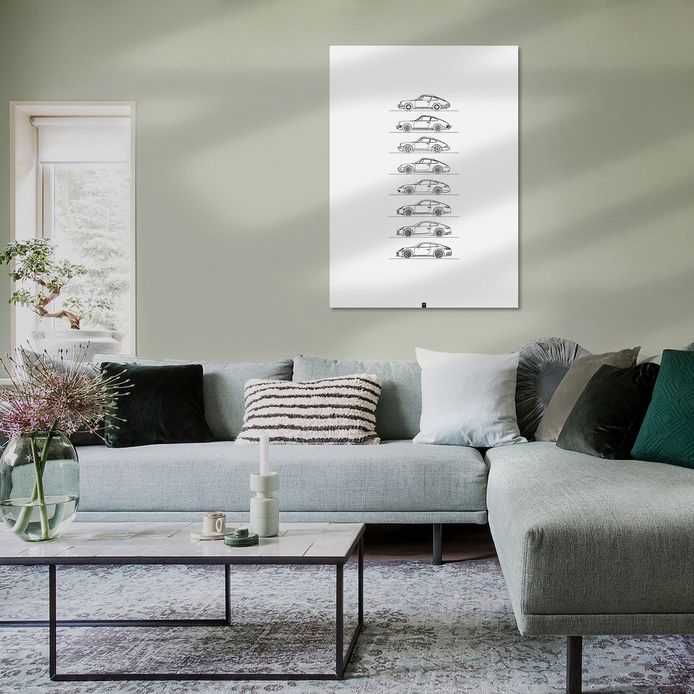 Such a minimalist work fits well with, yes, a minimalist interior. But it certainly wouldn't look out of place in a busier, more colorful space. Bezemer: ,,It is precisely then that fine line art can be a resting point, provide the necessary balance." Kuistermans agrees and adds that fine line art does not necessarily have to be black and white. "Color is also used. These are often soft areas of color, so that the whole remains calm."
Don't just hang above the bed or couch
Where does such a quiet work best come into its own? Kuistermans is very clear about this: ,,Where you want! Also consider other places than above the couch or the bed." The place is not the only choice you have to make. Are you going for big or small? Metal, canvas or a wooden frame? Everything is possible. If you choose a wall with all kinds of different frames, you can even combine everything with it. Bezemer: ,,Because it is so quiet, it fits well in such a collage. It can be next to colorful posters, inspiring quotes or your holiday photos."
Fine line art doesn't even have to be on the wall. Bezemer: ,,There are also cushions that are inspired by it. Such a white cushion with thin, black lines is a nice resting point between other specimens with, for example, colored flowers."
Check out more works below to get inspired. Or look at vtwonen for more wall art: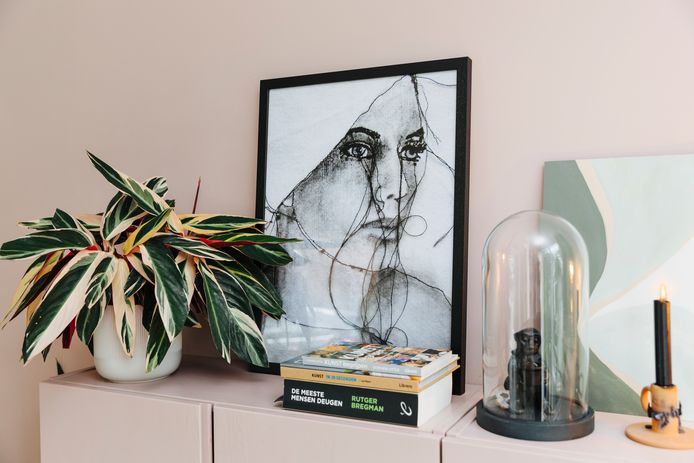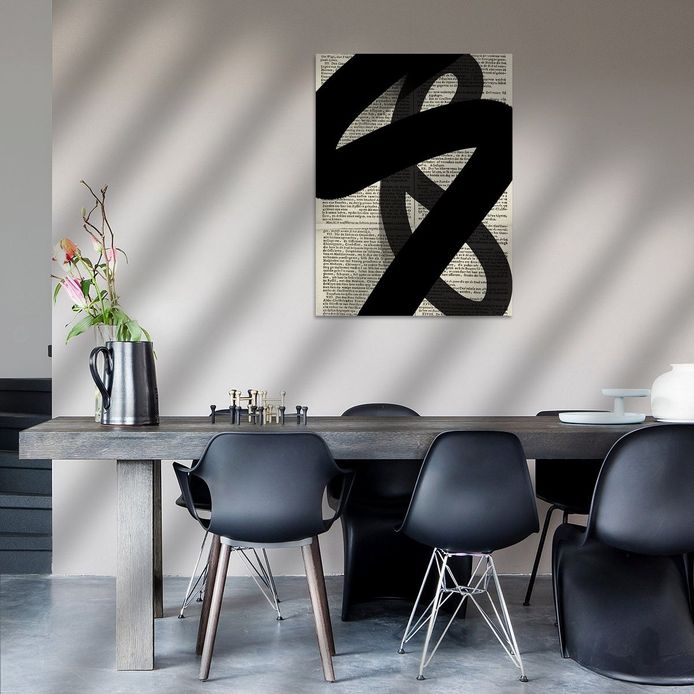 Free unlimited access to Showbytes? Which can!
Log in or create an account and don't miss out on any of the stars.

Yes, I want free unlimited access
#imagination #run #wild #fine #line #art #wall